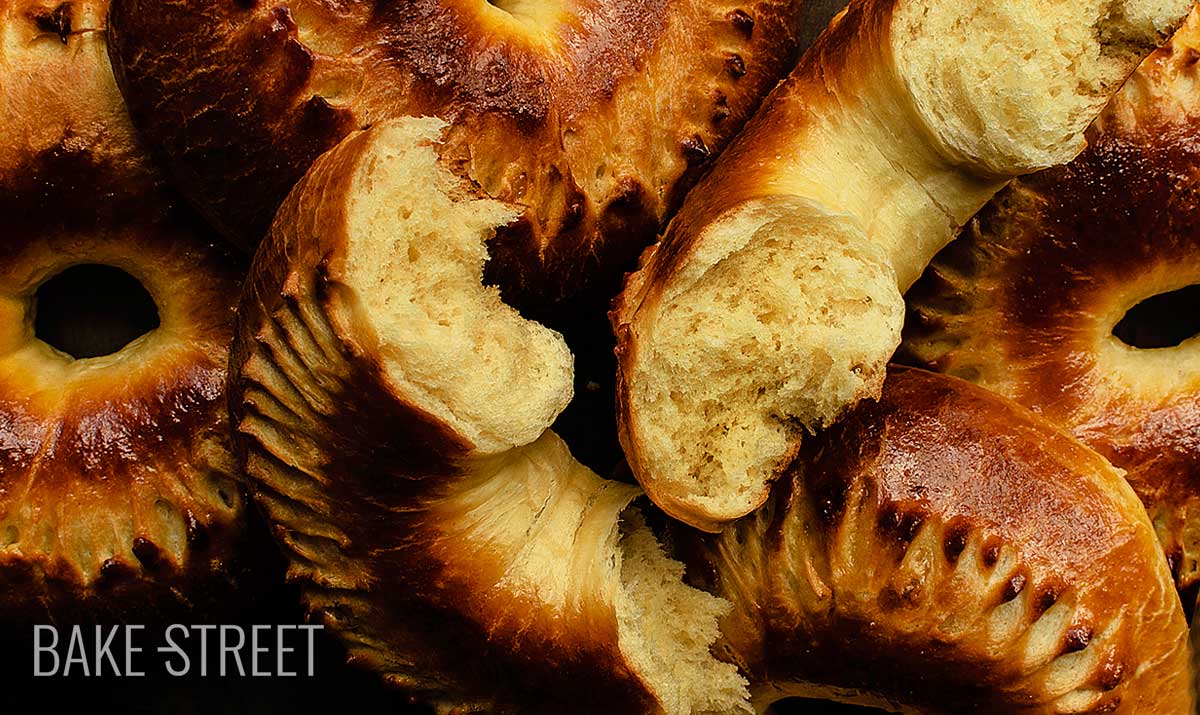 Brioche Couronne
Este post también está disponible en Spanish
I had long wanted to make this Brioche Couronne. Actually since last Christmas my family gave me one of the books I had on my wish list,"Le Grand Livre de la Boulangerie". When I saw them, with such a beautiful shape, and I fell in love. It's a book that I really liked, it has very interesting and very attractive recipes. No doubt more than one will fully capture your attention.
As you'd expect, it's in French. My level is medium-low, although in the subject recipes I defend myself better, I imagine that to read so many… The fact is that it is understood quite well and you can always use a translator because the elaboration processes are quite short.
Many of you will have already seen this presentation in brioches by Yohan Ferrant, a fantastic baker who does authentic wonders. I was lucky to be able to attend one of his Masterclasses with Olivier Magne. In this post I tell you my experience and my visit through his school.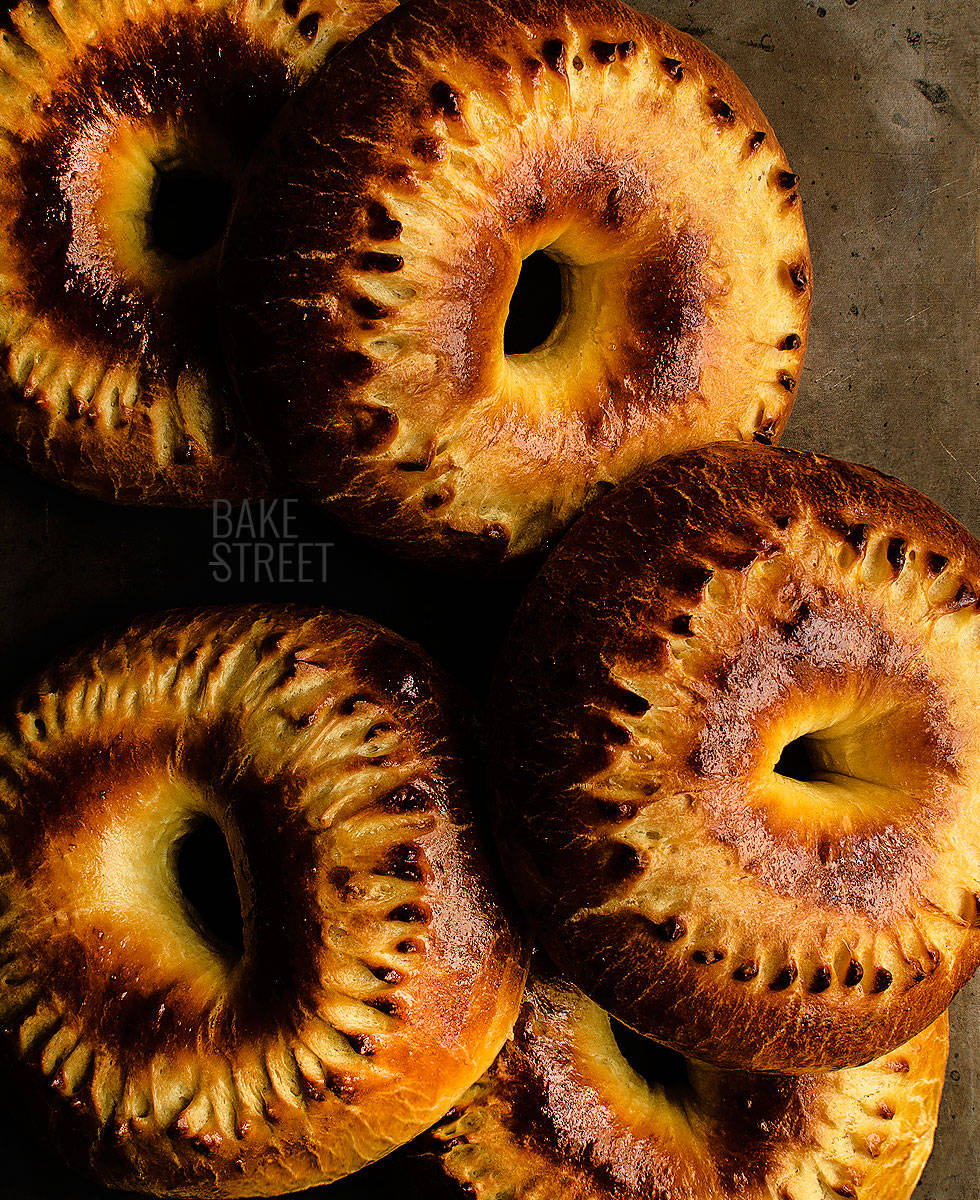 Carrying out the recipe.
The recipe I share with you is quite modified from the version in the book. Mainly because I have readjusted it to the type of flour I had at home, they use T55 instead of T45 which is what I use, plus other amounts that are consistent with the absorption capacity of my flour.
So I've used the same ingredients they use, but in completely different proportions.
The recipe on which I base myself uses a percentage of pâte fermentée viennoise. In my case, I decided to replace this with Danish dough leftovers made with sourdough that I had in the freezer. If you make this dough or croissants dough, never throw away the leftovers because they can be given very good use by adding it to other doughs.
They bring a lot of flavor and benefits to our doughs in the same way as any other preferments.
A pâte fermentée is a preferment made the day before. When specifying viennoise, it would be a preferment similar to the Viennoise doughs.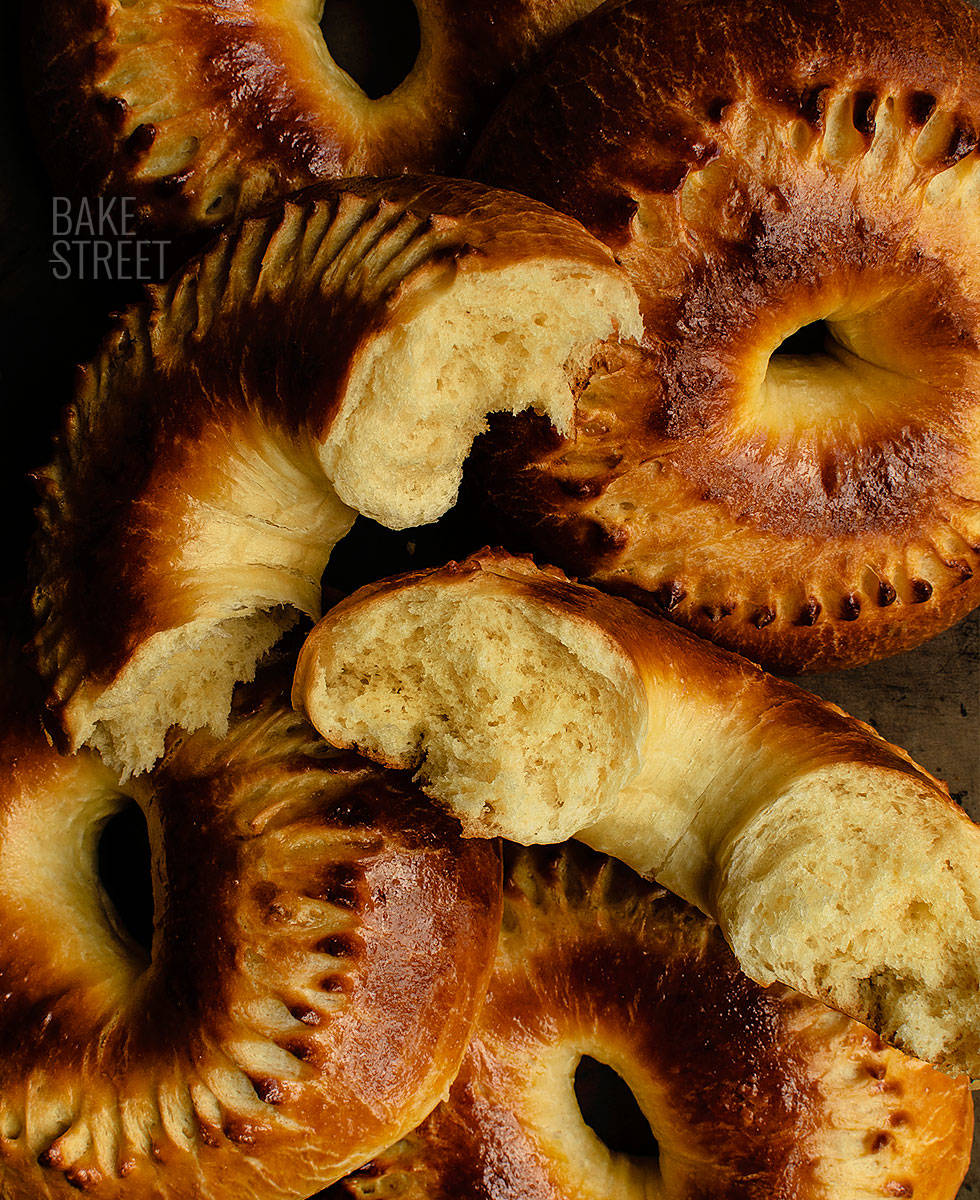 Viennoiserie dough.
It could be defined as an intermediate point between bread and sweet doughs. Professionals use this term to refer to sweet and enriched doughs which are divided into two types:
In case of not having leftovers of this dough, which I understand perfectly well that it is not a common thing to have in the freezer, I have left you a recipe so that you can elaborate a pâte fermentée with yeast the night before.
Elaboration process and rising time.
Nor do I maintain the processes for fermentation and rest. The only thing I do keep the same is the temperature during the kneading process, making sure that it does not exceed 73,5ºF (23ºC) in any case.
Remember that depending on where you live or the time of the year we find ourselves, the rising time will vary. It is important that you do not try to speed up processes by introducing the doughs into the turned on oven with a "low temperature". I am not in favor of this, we will spoil all our work by giving bad taste and probably damaging the dough.
Yes, I have shared on some occasion that you can let the dough rise in the oven off and/or with the light on. But nothing else.
The aroma and flavor of these brioches are outstanding.
Ingredients for 5 pieces
19,4 oz (550 g) T-45 flour
12,1 oz (345 g) eggs (6 large pieces)
2,65 oz (75 g) sugar
0,17 oz (5 g) dry yeast
7,5 oz (212 g) unsalted butter at room temperature
4,6 oz (130 g) Danish dough leftovers*
0,35 oz (10 g) salt
1 beaten egg for brush
* In the original recipe they use pâte fermenté. I leave you a recipe below, made with yeast, so that you can make it in case you do not have Danish dough or croissants leftovers.
FOR THE PÂTE FERMENTÉE VIENNOISE:
2,8 oz (80 g) flour T-45
1,55 oz (44 g) cold water
0,85 oz (24 g) unsalted butter
0,035 oz (1 g) dry yeast
Instructions
INCASE DANISH DOUGH IS NOT AVAILABLE, MAKE PÂTE FERMENTÉE
In a bowl mix all the ingredients and knead until you get a complete gluten development.
Cover with film and let stand at room temperature for 12-14 hours.
FIRST DAY
Make brioche dough.
In the bowl of the dough mixer add the flour together with the egg, salt and sugar. Knead at low speed for about 8-10 minutes. We'll get a semi-developed dough.
Cut the Danish leftovers or pâte fermentée into pieces and add them to the dough. Knead again until they are fully integrated.
Add the yeast and knead again until it is completely integrated.
We stop the kneader and start adding the butter little by little. It must be fully integrated into the dough before adding more.
Once we have added all the butter, knead until you get a good gluten development. The dough must be elastic and not cracked.
Grease a tupper or hermetic container, place the dough inside and let it rise until it grows 2/3 of its volume. Depending on the temperature it can take 2-4 hours. In my case it was 2 hours and 20 minutes at 70ºF (21.2ºC).
Placee in the fridge until the next day.
SECOND DAY
Preshape the brioches.
Remove the dough from the fridge and let it warm for about 2 hours at 66ºF (19ºC).
Dump the dough on a clean surface without any flour and degass gently.
Divide the dough into 5 equal pieces, they will weigh about 8,8 oz (250 g).
Make balls with the pieces, cover with film and let rest for 20-25 minutes.
Shape brioches.
Take one of the pieces and proceed to shape it. We will keep the rest covered with the film to prevent them from drying out.
Press the center of the piece with your fingers until you reach the base. You must create a central hole.
Take the piece and start rolling between the hands to shape a dough ring. We will try to give the same thickness over the entire surface.
Place on a tray lined with baking paper (we will need 2 trays), leaving space between them since they will grow during the rising and baking. Repeat the process with the rest of the pieces.
Cover with film and let them rise until doubled in size. In my case it was 4 hours at 71,6ºF (22ºC).
Bake.
Preheat the oven to 355ºF (180ºC).
Brush the brioches with beaten egg.
With the help of scissors, previously wet in the beaten egg, we will make cuts on the surface of the brioche creating a circular toothed shape.
Bake at medium heigh for 20 minutes. Remember that the inside temperature must reach 190º-194ºF (88-90ºC) for baking to be complete.
Remove and allow to cool completely on a rack.
Bake the next batch following the same process.
Notes
Danish dough leftovers add a lot of flavor to brioche. Being made with sourdough, it will always benefit us in terms of taste, texture and crumb.
It is not necessary to work the dough directly out of the cold. At this time of year and with the temperature we have, you can work very well with it after tempering 2 hours. In addition, we speed up the end of final proof.

I recommend you to use a good quality butter because this will have an impact on the final flavor of the brioches.
Brioches are in perfect condition for 3 days. From here on, they'll start to lose tenderness.
We are at the perfect time of year to enjoy this Brioche Couronne. As soon as the heat begins to arrive, there are several recipes that are very complicated to carry out.
If there's one thing I like to do when I work with doughs, it's divide the process in a couple of days. In this way it seems that it is much more bearable and easier to reconcile with our daily life.
I wish you a happy start to the week!
Big hugs,
Eva
Archivado en