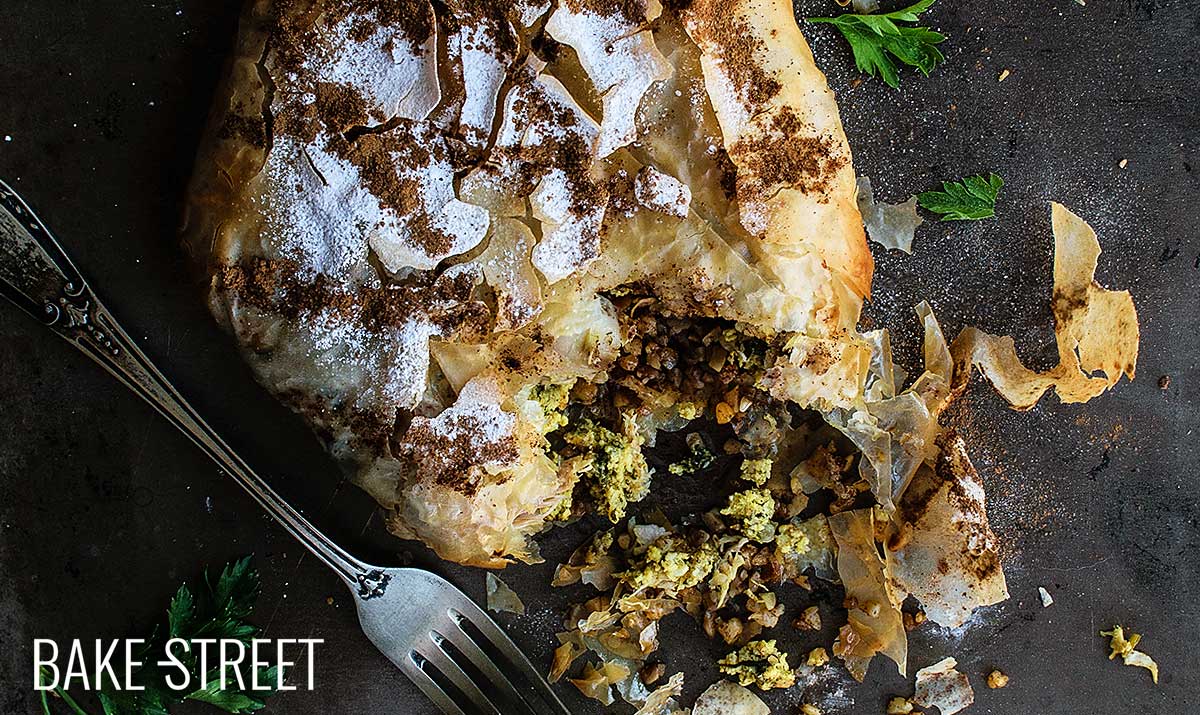 Tarts & Pies
If you like gastronomy from different parts of the world and, on this particular occasion, from Morocco, you can't miss today's recipe. It is a pie that will surprise our palate thanks to a combination of sweet and salty flavors. Moroccan chicken and almond bastila.
It is a process that requires a little time to carry out. We will prepare 3 different types of filling, which we will then combine in layers in a buttered, filo dough wrapper. Bake, sprinkle with icing sugar, cinnamon and serve.
The origin of Moroccan bastila.