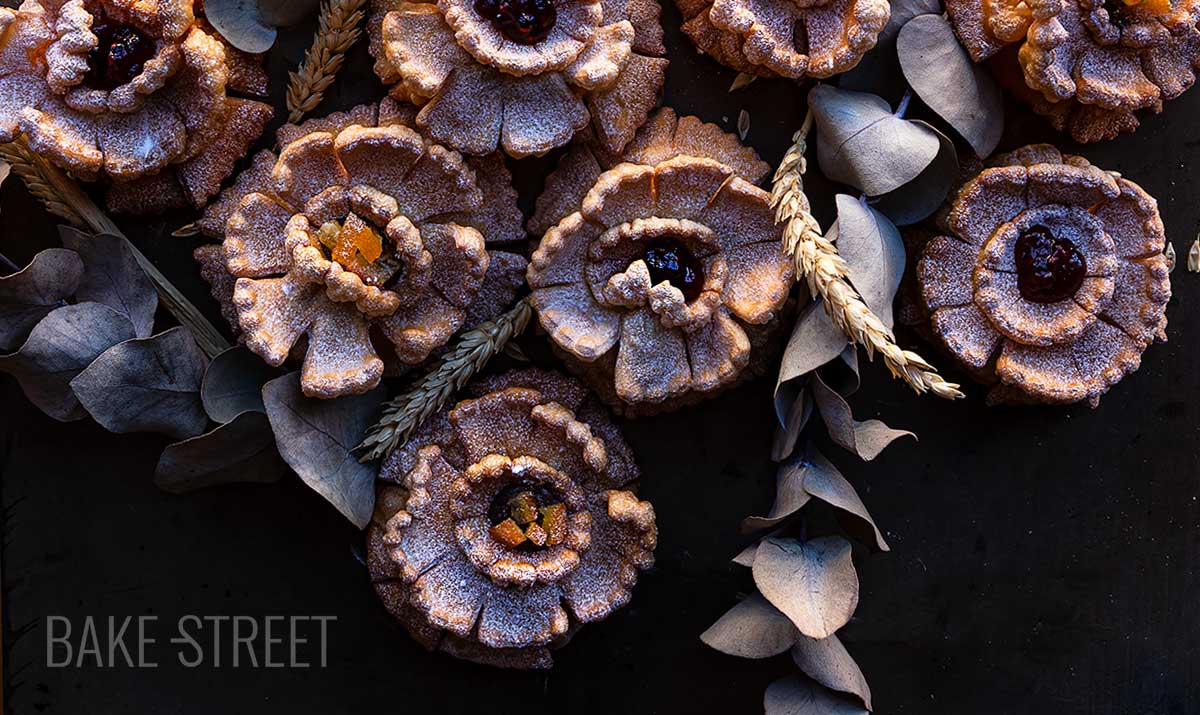 Rose di Carnevale – Carnival Rose
Este post también está disponible en Spanish
We have nothing left for Carnival! Days to celebrate traditions and share good times, even around a table. Without a doubt, the little ones are the ones who most enjoy these days when they dress up, dance, play… Well, and the adults too, hahaha. Around Carnival there are countless preparations that are consumed during these days, today I want to share with you how to make Rose di Carnevale or Carnival Rose.
If there is a traditional preparation during these days, it is all those sweets that are consumed fried. There are many of them and each one is more delicious. But on this occasion, I wanted to make this simple and delicious recipe of Italian cuisine.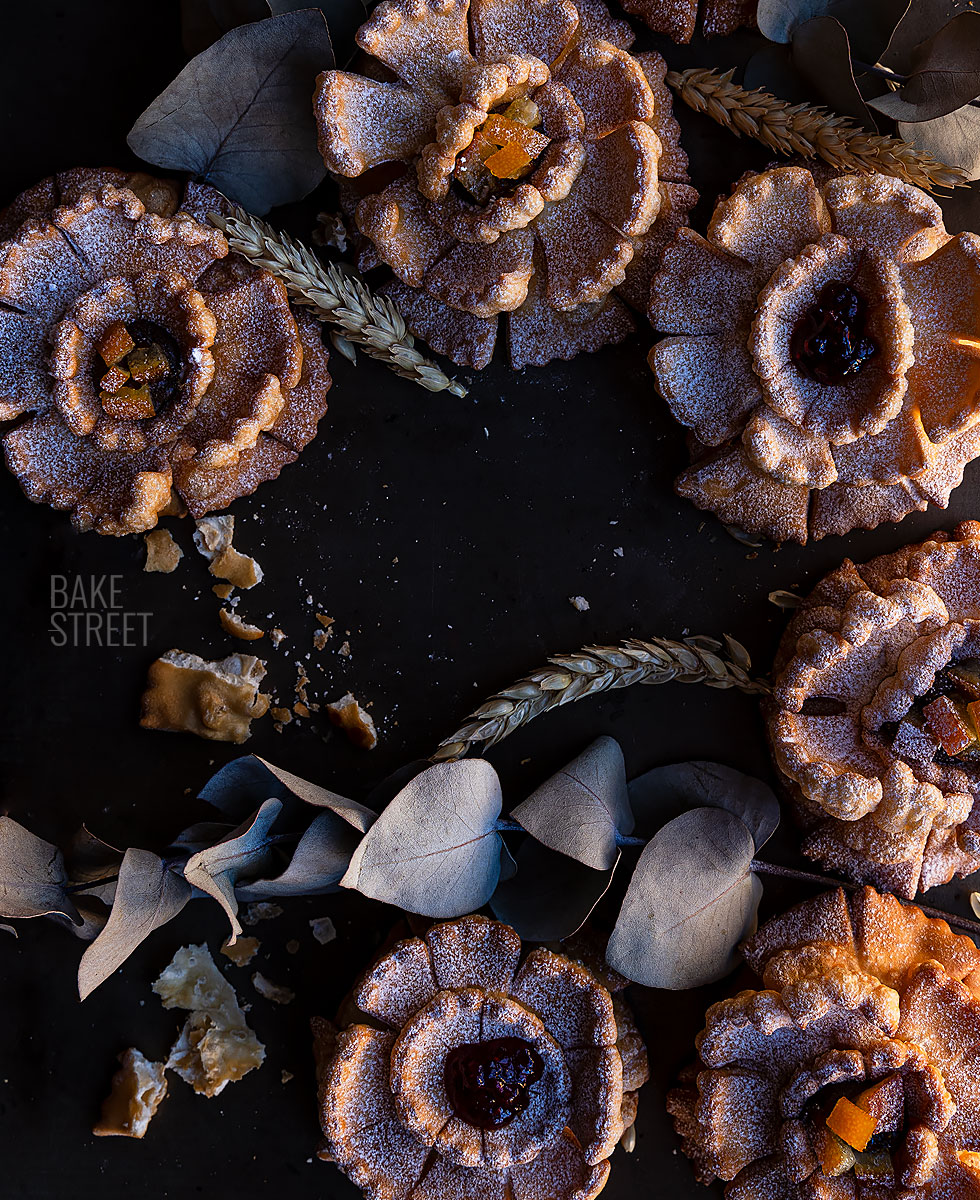 Rose di Carnevale origin.
Perhaps, instead of referring directly to the origin of Carnival roses, I should speak of the origin of fried pastries. In Italy you can find preparations that are barely a century old, such as carbonara, and others that have managed to endure over the centuries.
That is the case of these fried pastries, considered in fact specialties of Italian cuisine. There are only a few differences and they have different names according to the region where they are made, as well as their appearance that can change. But their origin has a common point in all cases.
This typical Carnival sweet can be found under different names; parloteo, crostoli, mentiras, metralla, trapos, frappe, galani… All descendants of a unique and unmistakable ancestor that dates back to the Renaissance.
Panonto.
This recipe, known as Panonto, first appeared in Domenico Romoli's "La doctrina singular" published in 1560. Apart from its Florentine origin, there is little information about the author, but he is considered one of the great gourmets of the Renaissance along with Bartolomeo Scappi and Cristoforo di Messisbugo.
His treatise, reprinted in the 17th century, contains recipes and dietary advice in accordance with the trends of the time.
Among the different mustaccioli, sweet pizzas and biscuits, there is the recipe "To make Frappe, balls of strufoli pasta" which describes the preparation of the pancakes. Even then it was a specialty of the carnival period and the ingredients were simple; flour, eggs and sugar.
This dough was rolled out with a rolling pin, cut into pieces by making parallel cuts in the center and fried in butter. Before serving, they were sprinkled with honey. This reminds us of honey pestiños from Spain.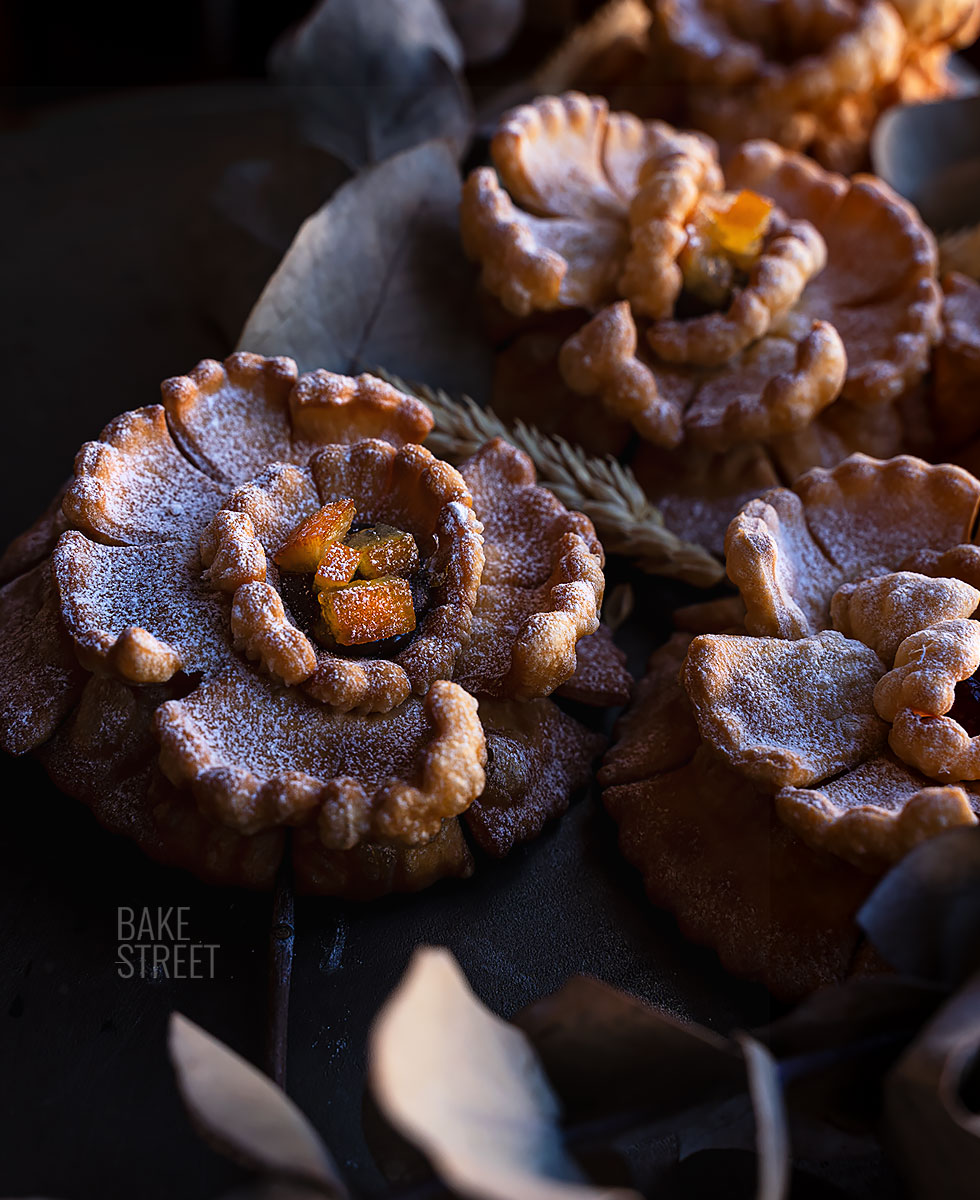 Dough, "balls of dough".
As much as Romoli tries to describe the final shape of the frappe, it is not very clear what he meant when he referred to the "balls of dough" mentioned in the title. Perhaps his colleague Bartolomeo Scappi noticed that in his "Opera" of 1570 he proposed the recipe "To make a paste with which you can make balls and other works".
The recipe is practically identical, with the only addition of rose water, salt and a more understandable explanation.
Procedure described by Scappi.
It consists of stretching a thin disc of paste about 30 centimetres in diameter and cutting it with parallel cuts at a distance of about one finger, leaving the margins intact. With a stick, you go through the cuts with a yes and a no, and keeping the dough up with this stick, you dive into a deep pot of boiling butter, so that the alternate strips of dough remain distant from each other during cooking. The result is a large empty ball in the center that was sprinkled with honey or sugar before being bitten.
In addition to the shape in which it was made, the frappe probably also had a slightly different consistency from the current ones, which crumbles thanks to the addition of butter inside the dough.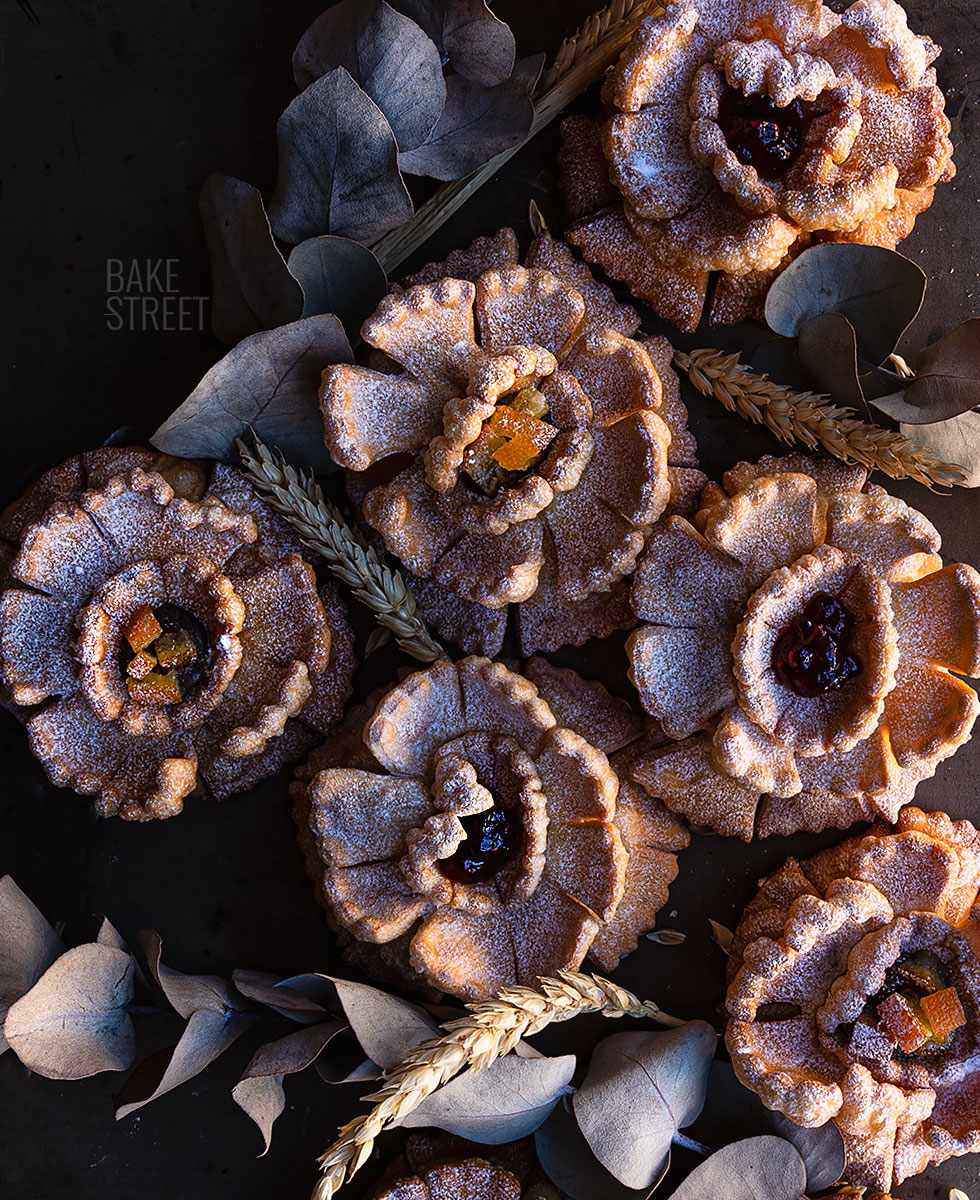 The Flappe from the 18th century.
This dessert was also imprinted at the end of the 18th century by Francesco Leonardi in his monumental "Apicius moderno" with the name of Flappe. The mixture was enriched with butter and wine, giving life to the recipe that is still used today:
"Knead eight ounces of flour (about 230 grams), with two eggs, a little butter, a little salt and a little white wine, that the dough is firm is right."
In this case, Leonardi recommends cutting the dough into strips two fingers wide and knotting them several times before frying them in the butter. They are then sprinkled with sugar or a light sweet glaze based on water, sugar and egg white, the so-called Lisse sugar.
At the beginning of the 19th century, flappas were also named in "La nouvelle cuisine économique", the gastronomic dictionary composed by Vincenzo Agnoletti. In addition to the Flappe, to which lemon peel is also added, a rather unusual version is proposed. Considering that they were typical carnival sweets, the "fat" period par excellence. Remember that last week I was talking about "Fat Tuesday" at the Princess Semla.
The recipe varies substantially because of the use of egg whites and the oil used in the dough instead of butter or lard for frying.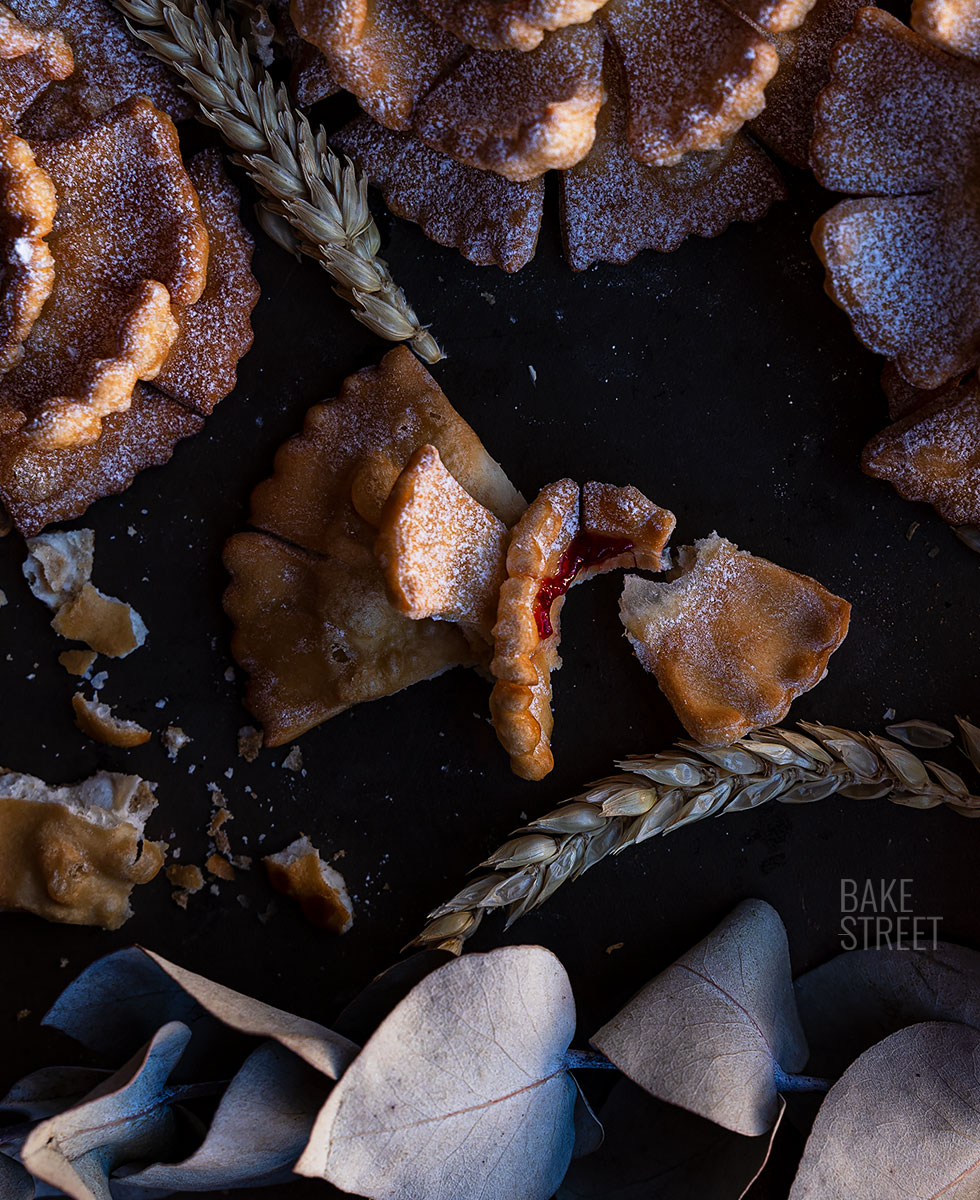 Many names, one specialty.
Each author provides his or her own version of the carnival specialty, adjusting quantities and replacing some ingredients, but mostly changing the name. This is how the Flemish pancakes from "La cucina facile" of 1844 appeared. In which brandy, still present in some regions, was introduced, also taken from "El cocinero milanés" in the mid-19th century as Flemish pancakes .
In the same period, Angelo Dubini published the Nastrini of the nuns or Gonfioni , followed by the Frappe (intriconi) from "La cuciniera maestra" of 1884.
Pellegrino Artusi (1891) and "The Silver Spoon" (1950) prefer the Tuscan Cenci, while Ada Boni in "The Talisman of Happiness" of 1927 uses ecumenical Carnival pancakes to declare only in the text that in Rome they are commonly called Frappe.
Finally, Anna Gosetti della Salda in her "Italian regional recipes" shares 4 different versions according to the regional division: the Chiacchere or lettuce in Lombardy, the Sfrappole in Emilia, the Cenci in Tuscany and finally the Crostoli in Trentino, the most delicious of all judging by the amounts of butter and sugar used.
Half a millennium of history for Frappe.
In the course of a story that touches half a millennium, it is normal that a recipe undergoes different modifications and influences according to the place where it is made.
Italian cuisine has been transformed over the centuries to create one of the most interesting and varied culinary cultures in the world. However, it is difficult to explain what decrees the fortune of a recipe compared to others that have been forgotten after centuries of life.
In the case of the Frappe Renaissance, its survival and widespread diffusion are probably due to the success of developing a simple recipe. Many times we find charm in those recipes that do not need very complex processes to carry them out and enjoy them.
This Rose di Carnevale must be an evolution of this recipe, only acquiring a much more attractive and striking form. The most classic recipe is filled with pastry cream and decorated with a candied cherry, but in my case I have left you with two other options.
Thanks to Gamberorosso for sharing such great information about the origin of Italian fried sweets.
Ingredients for 10-12 units
Recipe from Giallo Zafferano.
FOR THE DOUGH:
260 g flour type 00 (Manitoba)
2 large eggs (120 g)
20 g sugar
20 g unsalted butter at room temperature
12 g sweet white wine
pinch of salt
FOR FRYING:
FOR DECORATING:
Instructions
Make rose dough.
In a bowl add the flour together with the sugar, salt, butter, beaten eggs and sweet white wine.
Mix with the help of a fork and then work with your hands. At first we will get a crisp mixture, do not worry, we must continue kneading it.
Dump the dough to a work surface and knead it until we get a homogeneous and soft dough.
Make a ball with the dough and cover it with film.
Leave to rest at room temperature for 1 hour.
Stretch the dough.
Before passing the dough through the pasta machine, divide the dough into pieces and stretch it with the help of a roller pin. We will give a narrow enough thickness so that it enters through the rollers of the machine.
Roll the piece of dough through the pasta machine.
We will go through all the levels of the roller until we reach position 4. As we stretch and refine the dough, it will get a longer length. Handle it carefully during the whole process.
Once we have stretched to the desired thickness, we will cut the roses.
Cut the dough.
To shape the Carnival roses, we will use cutters in 3 sizes; 9.5 cm, 7.5 c and 4.5 cm.
To form each rose we will need 3 pieces of dough, one of each size.
Do not throw away the dough leftovers. Put them together, knead to amalgamate and leave to rest for 15 minutes before stretching again.
Shape Carnival roses.
With the help of a knife, make cuts in each piece. We will try to simulate petals.
Once we have all the pieces cut, we will proceed to join them.
Take three pieces, one of each size.
Moisten the centre of the largest piece with some water, place the middle one on top, moisten it again and place the last smaller piece.
Press in the center to join the three pieces and place them in a tray lined with a teflon sheet.
Repeat the same process with the rest of the pieces.
Fry.
Prepare a high pan or a medium high pot and pour in the sunflower oil. We'll use enough of it to dip the roses.
Place at medium heat and let it reach 345ºF/175ºC. A digital thermometer will be very useful in this step.
Prepare a large tray and cover it with kitchen paper.
Once the oil has reached the desired temperature, fry the roses. In my case I did it one at a time, but you can do it in larger batches.
You will notice that the roses float immediately. Use some chopsticks to turn them over and dip them in the oil.
We'll cook them until they're a nice golden color.
Take them out and let them drain on the tray with paper that we had reserved.
Repeat the process with the rest of the roses.
Decorate.
Once they've cooled completely, decorate the flowers.
Fill the centre with raspberry jam, chocolate ganache and candied orange... or whatever type of filling you like.
Sprinkle with icing sugar.
Serve immediately.
Notes
Is it essential to use high strength flour (Manitoba) for this recipe? Yeah. The recipe is designed to work at the specified proportions. Furthermore, we must not forget that the characteristics of this type of flour are what will guarantee us a successful result.
If you don't want to use sweet wine, you can replace that amount with water.

Rest is important to allow the dough to be relaxed when we prepare to stretch it.
What if I don't have a pasta machine? You can stretch the dough with a roller pin, I recommend a adjustable one. That way we'll get the same thickness on all the flowers.
I have used curly cutters, but you can use others that you have at home and can give us a final appearance of flower.

It is recommended to use a vegetable oil that provides little flavor; sunflower, seeds... Olive oil has much more flavour, but if you use a soft type, the result can be good.
We must fry them until they have a nice golden color, if we take them out very lightly, they can remain raw in the central part.
You can fill the flowers with whatever you like. The more classic version is filled with pastry cream and decorated with a candied cherry. But, I leave it to your choice.
The ideal is to eat them the same day we make them, they do not have the same texture from one day to the next.
How do you plan to celebrate this Carnival? I have no doubt that you will do it in the best possible way, because we must celebrate everything we can and enjoy each day intensely. If you dare to make typical Carnival sweets at home, don't miss this Rose di Carnevale or Carnival Roses.
A very simple option to prepare and one that will undoubtedly please your whole family. But that's the thing about fried sweet pastries... Let's see who tells them no!
I wish you a wonderful weekend!
Big hugs,
Eva
Source: Gamberorosso
Archivado en