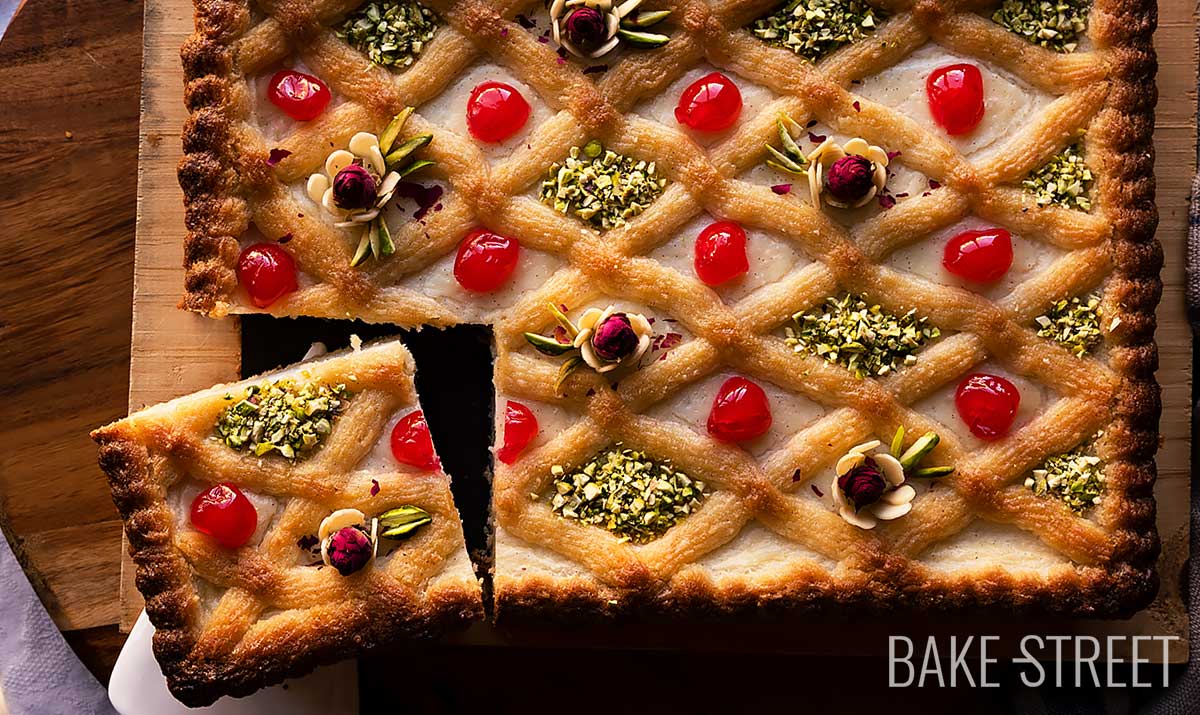 Egyptian Lenza – Egyptian milk cream cake
Este post también está disponible en Spanish
I have been in love with this cake for a long time. I was looking forward to sharing with you this wonderful elaboration, Egyptian Lenza – Egyptian cream cake. It's one of those recipes that I found on Pinterest, by chance, while I was looking for a recipe that I don't remember right now (I'm always looking for things and writing them down in my infinite notebook). As you may already know, everything that has an old-vintage look, completely captures my attention. Those cherries, those pistachios… Love, love at first sight.
When I read the recipe, saw its origin and ingredients, I was completely captivated. It took me a while to share it because I found it before Christmas. I had many recipes scheduled at that time and until now, when I had a free slot for a recipe, I could not leave it. But now it is here, ready for you to enjoy it and fall in love with it as I did.
Egyptian Lenza – Linza – Egyptian milk cream cake.
This cake known as Lenza, Linza or Egyptian Lenza originates from the Egyptian port city of Damietta. It is a pastry that combines a base and top decoration very similar to basbousaand a creamy filling, muhalabia. This cream could be defined as a milk custard or milk pudding. It has been a wonderful discovery, I really liked the taste and texture, I think it can be a great choice for many elaborations. In this case, as you can already guess, it is an ideal companion for the base of the cake.
I have not found anything about the origin of this cake. It makes me very upset when I cannot know how an elaboration was created, although it is also understandable. It is not easy to get the origin of something unless someone decided to write it down in some text, novel or book. And even less this kind of things that, possibly, were not considered very relevant at the time they were made. The bad thing is that this "fame" came late for the author.
Food historians confirm that ancient peoples made pastries. Recipes, culinary techniques, the presence of foods and presentations varied according to culture and cuisine. In the civilization's cradles (Mediterranean region including ancient Rome, Greece, Mesopotamia, Egypt and Arabia) the main fat was olive oil. Combined with ground cereals, it gave rise to a rudimentary type of pastry. The challenge in researching these early pastries is that most of us depend on the translators of the original texts. These can vary depending on scholarly competence and cultured interpretation. In addition, there are several editions of the ancient texts and the recipe titles do not always match.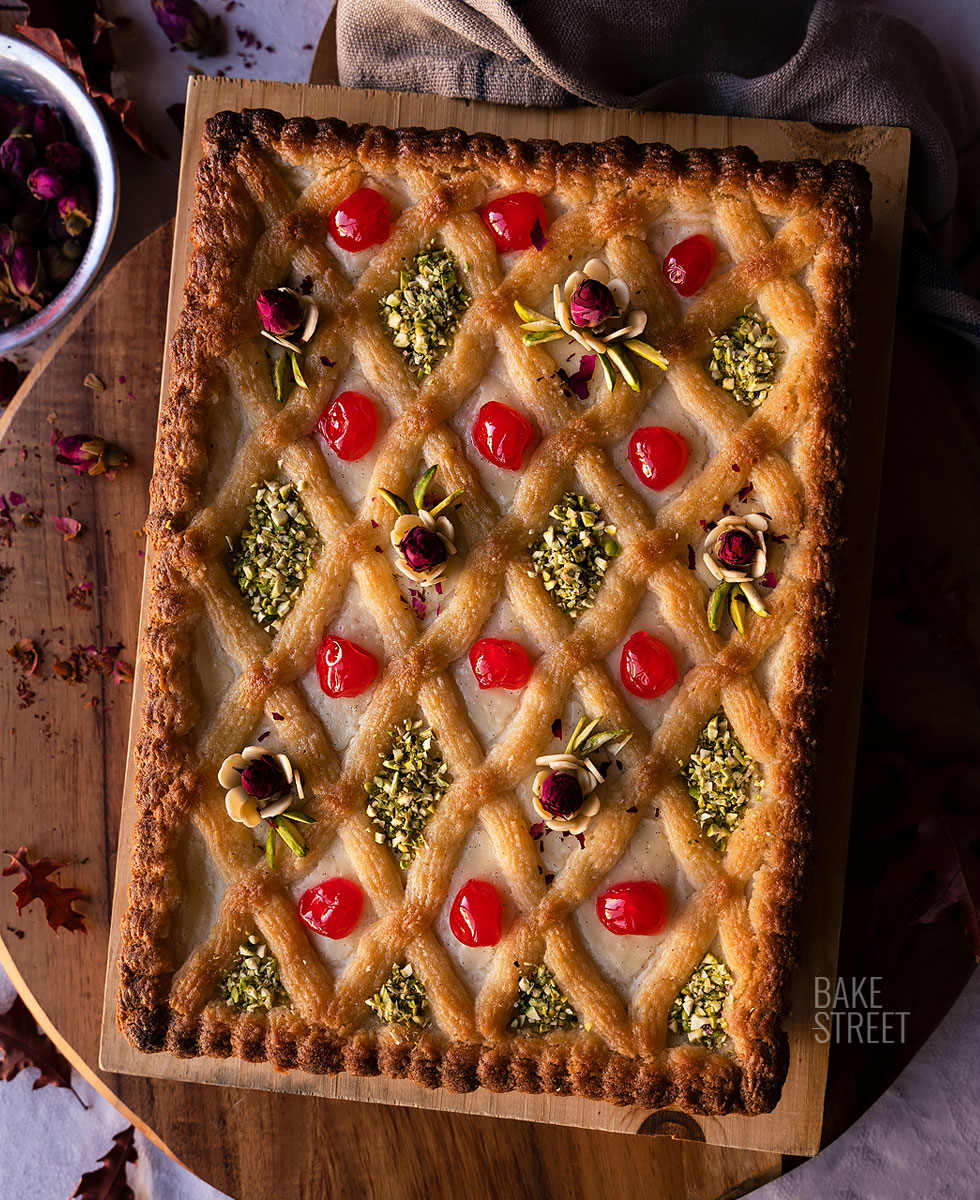 Historians agree that in the past, foods very similar to pies were made.
The first cake recipes were found in Mesopotamia, Egypt and Greece, but they were not cakes as we know them today, but rather flat breads sweetened with sugar or honey and sometimes flavored with sesame, cheese and oil. More than seven thousand years ago, the first honey cakes, sweet tarts and pieces of dough filled with dates were created and began to be prepared. It was during the Roman Empire, around the 4th century BC. when the difference between baker and pastry chef was first distinguished, introducing the trade of the 'pastillariorum'.
"The idea of enclosing meat inside a kind of dough made of flour and oil originated in ancient Rome, but it was the use of lard and butter in northern Europe to make a dough that could be rolled out and molded that led to the emergence of the true pie."
An A-Z of Food & Drink, John Ayto [Oxford University Press: Oxford] 2002 (p. 254)

"If the basic concept of 'tart' is understood as a mixture of ingredients wrapped and cooked in dough, then proto-tarts were already being made in the classical world and tarts certainly figured in early Arabic cuisine. But these were flat tarts, since olive oil was used as fat in the dough and does not produce firm tarts; dough made with olive oil is 'weak' and crumbles easily."
Oxford Companion to Food, Alan Davidson, 2ª edition, Tom Jaine editor [Oxford University Press: Oxford] 2006 (p. 603)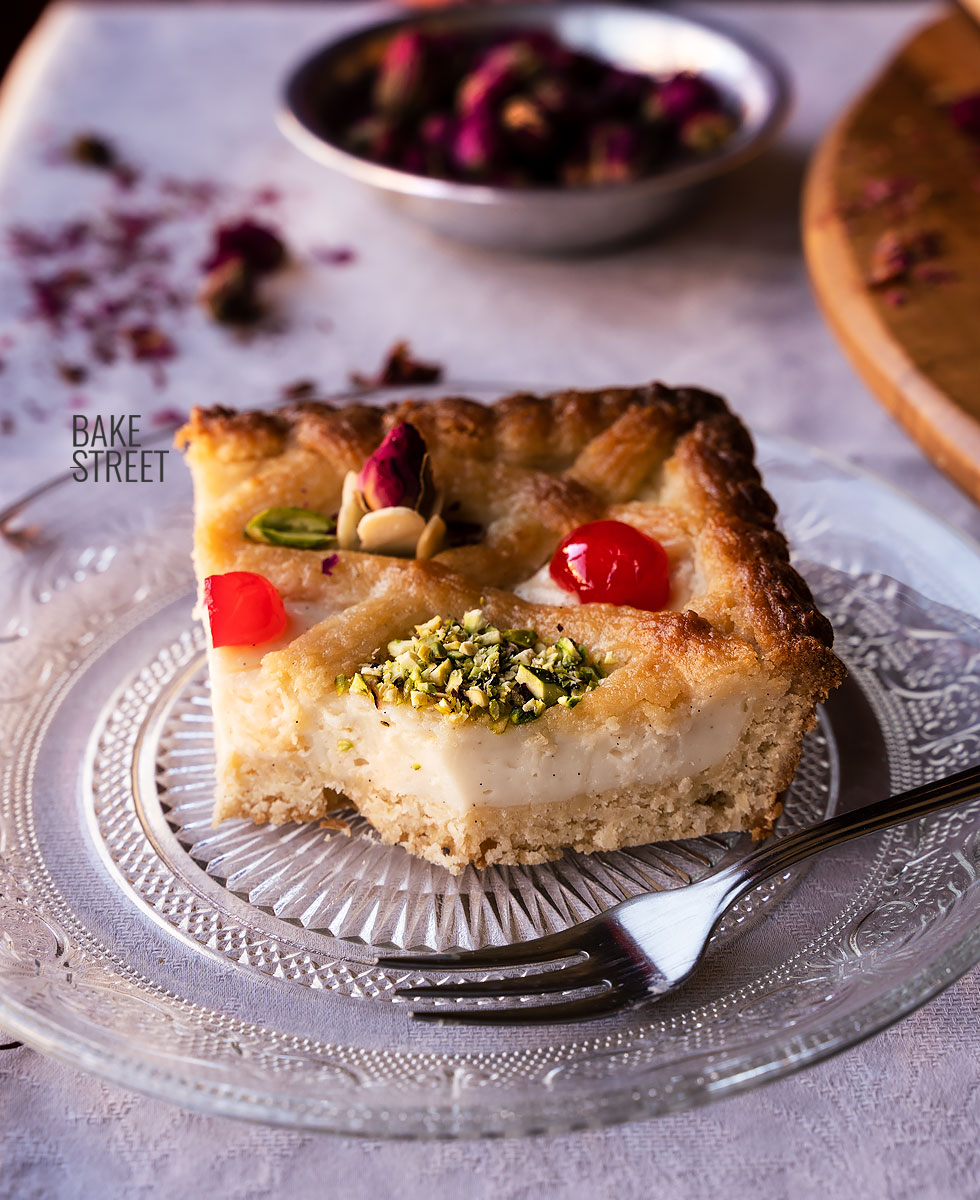 In the year 1440 a society called "Cooperative of confectioners" was created in which they decided to separate from the bakers and to focus on making sweet products.
Prehistoric man was already making sweet foods from maple or birch syrup, wild honey, fruits and seeds. The idea of baking a cereal paste on a stone in the sun to make pancakes is believed to have arisen in the Neolithic period. During the Middle Ages, in France, the work of bakers overlapped with that of confectioners; bakers made gingerbread, meat pies, cheese and vegetable pies.
However, it was the Crusaders who gave a decisive impetus to pastry making when they discovered sugar cane and puff pastry in the East. This led to confectioners, bakers and restaurateurs claiming the same products as their own specialties, and several disputes arose when one trade encroached on the other.
Another order, in 1440, granted pastry shops exclusive rights over meat, fish and cheese pies, the first time the word appeared. Their rights and duties were also defined and rules were established. In the 16th century, the products of the pastry shops were still very different from what we know today. Larousse Gastronomique, Jenifer Harvey Lang, editor [Crown: New York] 1988 (p. 777-8)
You may be thinking, why am I telling you all this? Well, because I believe that this type of sweet elaboration, Egypcian Lenza – Linza, is one of the first sweet elaborations that could have been carried out, only that, as it comes to us nowadays, it is evolved and improved.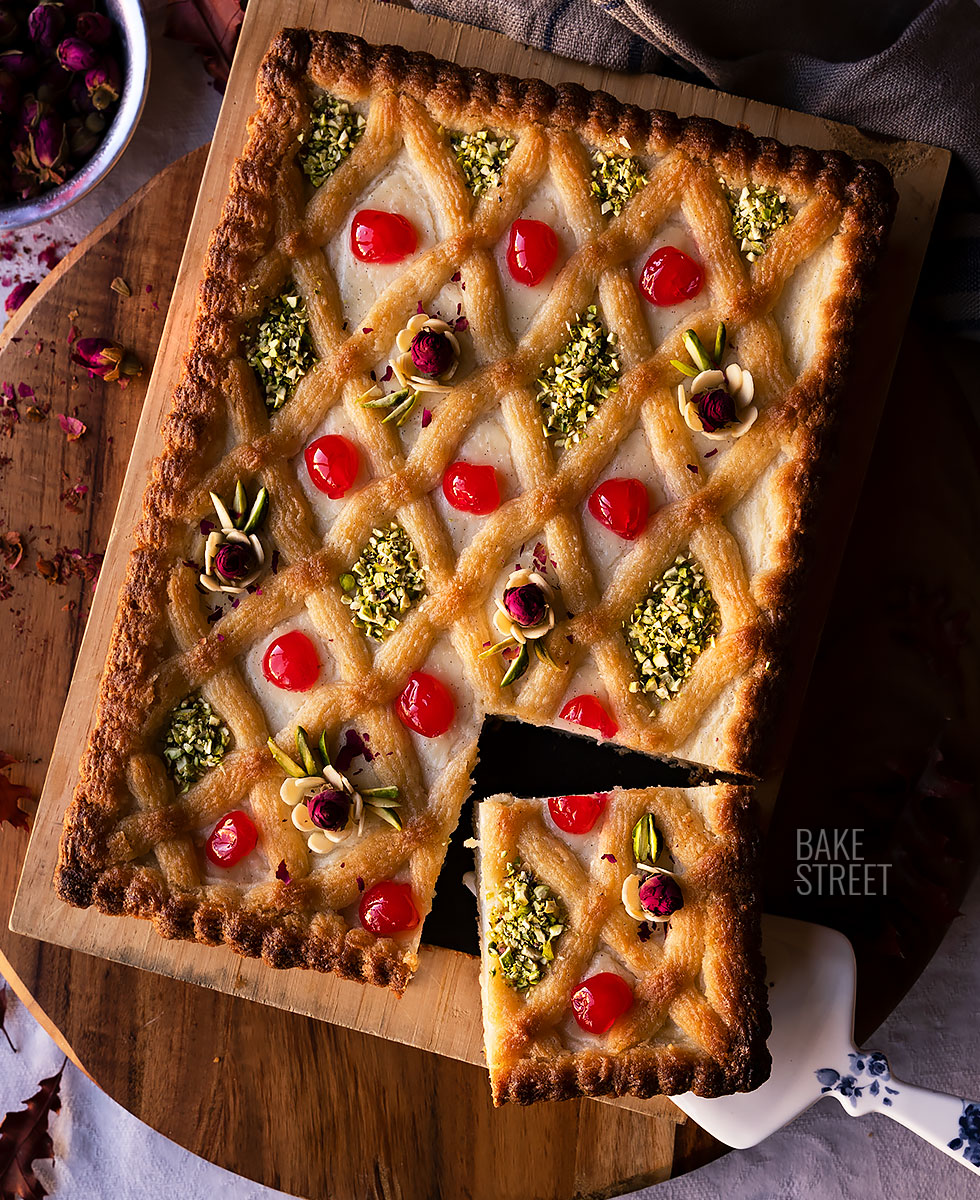 Muhalabia.
Also called Muhallebi(Arabic: مهلبية, French: mouhallabié) is a popular dessert in the Middle East. It is a milk pudding usually made with rice, sugar, milk and rice flour. Although this last ingredient can be substituted by corn starch or semolina. In Greece, Turkey and Iraq the dessert is called muhallebi, the Egyptian variant is called mahalabiaand the Levantine, mahalabiyeh.
It is said that muhallebi was introduced into Arab cuisine at the end of the 7th century by a Persian cook from the then Sassanid Persia (224-651). He apparently served it to an Arab general named Al-Muhallab ibn Abi Sufra, who liked it so much that he decided to give it his name.
The oldest recipes dating from the 10th century had three versions: milk thickened with ground rice, milk with rice grains and chicken, and an egg flan without rice. The oldest recipe for muhalabia is attributed to Ibn Sayyar al-Warraq of Baghdad. Two 13th-century Arabic cookbooks, one by al-Baghdadi and the other Andalusian, present a variant of spiced pudding made with lamb instead of chicken. The Persian origin of pudding is mentioned in the Andalusian cookbook.
A 19th century English cookbook that includes a recipe for muhallebi calls it "Ramazan cakes". The recipe consists of boiling milk with rice flour and sugar until the mixture is reduced. It is then flavored with rose or jasmine extract and allowed to cool before being sprinkled with powdered sugar.
Recipe Egyptian Lenza - Egyptian milk cream cake
Recipe adapted Chef in Disguise and Kitchen Maestro
CRUST:
275 g unsalted butter, room temperature
180 g powdered sugar
2 large eggs
320 g cake flour
100 g grated coconut
2 teaspoons of natural vanilla essence
pinch of salt
MILK CREAM (MUHALABIA):
900 g whole milk
60 g sugar
90 g cornstarch, sifted
27 g powdered skim milk
2 teaspoons natural vanilla essence
SYRUP:
100 g water
100 g sugar
dash of lemon juice
TO GLAZE:
candied cherries or sour cherries
natural pistachios
edible dried roses
sliced almonds
MATERIAL WE WILL NEED AND VISIBLE IN THE VIDEO:
stand mixer or KitchenAid
silicone spatulas
pastry spatula
bowls
rectangular mold 21 x 29 x 2,5 cm, can be replaced by a round mold of 26 cm diameter
pastry bags
PME 13 nozzle or other small star-shaped nozzle
tongs, optional
pastry brush
whisk
saucepan or medium pot
Instructions
Prepare muhalabia.
In a medium saucepan add the milk, sugar, powdered milk, cornstarch and vanilla.
Place over medium heat and stir constantly until the cream thickens.
Remove from heat and pass the cream through a strainer, if desired, to remove any lumps that may have formed. Cover with cling film, touching the surface, and let cool completely.
Prepare the crust.
In the bowl of the KitchenAid add the butter and powdered sugar. Place a cloth over the bowl, to avoid a cloud of sugar, and start mixing with the whisk on low speed. After a few seconds, remove the cloth and continue mixing at medium-high speed until the butter acquires an airy and creamy consistency.
Sift in the flour and add the grated coconut and salt. Mix.
Add the eggs, one at a time and wait until they are perfectly integrated before adding the next one.
Stop the mixer, whenever necessary, to lower the mixture from the walls of the bowl.
Change the whisk for flat beater and, while mixing, add the flour mixture little by little.
Mix only until the flour is completely integrated.
Remove the mixture from the bowl and weigh, we will remove approximately 1/4 part of the mixture. In my case I removed 280 g.
Put this small amount in a piping bag with a PME 13 nozzle or similar. Set aside.
NOTE: Keep in mind that the piped dough grows after baking, so do not use a very wide nozzle.
Fill the mold wuth the dough.
Grease the mold with butter, making sure to cover all the holes well.
Pour the crust mixture into the mold and spread it over the entire surface of the mold, base and sides. It will be a little difficult to spread it well, do it with patience.
Once we have, more or less, the mixture spread, refrigerate for 30-40 minutes. When the dough is cold, it will be much easier to shape it.
After that time, remove the mold from the refrigerator and shape the dough. Raise the edges trying to achieve a uniform thickness on all sides. To smooth the base, use a small rolling pin. If we do not have one, we can use a glass.
Once we have the dough perfectly smoothed and distributed in the mold, refrigerate for 30 minutes.
Soft the cream and fill the mold.
After resting, milk cream will have a gelatinous texture. We must soften it, so we will whip it. We can do it with an electric whisk or in the KitchenAid.
Put the cream in a piping bag and fill the mold to the edge.
Smooth the surface with a pastry spatula.
Decorate and bake.
Pipe, with the dough that we reserved at the beginning, a lattice on the top. If the dough is exposed to a low temperature, it will be difficult to pipe it.
If you wish, you can decorate the edges of the cake by piping the dough as I show you in the video.
Refrigerate for 30 minutes while preheating the oven.
Prepare syrup.
In a saucepan add the water, sugar and lemon juice.
Place over medium high heat and bring to a boil. Once at this point, reduce and let it boil for 2 minutes.
Remove from heat and let stand while the cake bakes.
Bake.
Preheat the oven to 355ºF/180ºC with heat up and down.
Place a sheet of Teflon or baking paper on the rack and, on top of it, the mold with the cake. The reason why we must place paper or Teflon is that it will release a little butter, being a removable mold, and if it falls to the base of the oven, it will burn that fat and we will have a bad smell and smoke.
Bake at medium height for 35-40 minutes. The cake should have a nice golden color.
In the last few minutes, we may need to cover the edges of the cake with aluminum foil to prevent over-browning as opposed to the center of the cake.
Remove, place on a wire rack and let stand for 5 minutes.
After this time, brush the entire surface with the syrup.
Let cool completely.
Decorate.
To decorate the lenza, we will use candied cherry halves, dehydrated roses, sliced almonds and pistachios. The ideal is to do it in alternating holes creating a pattern like the one I show you in the video. Of course, you can always decorate it as you like.
Serve.
NOTE: Originally this cake is decorated with candied cherries and chopped or sliced pistachios alternately.
Notes
The quantities I leave you are for a rectangular mold of 21 x 29 x 2.5 cm, but we can replace it with a round mold of 24-26 cm in diameter.
The quality of the butter will influence the final flavor of the crust.
Try to use fresh grated coconut and not dry, this will help it to provide a very good aroma and flavor. When I say dry, I do not mean dehydrated, but old, too old or of poor quality.
Natural vanilla essence can be replaced by natural vanilla seeds.
To shape the base, it is important to refrigerate the dough in the mold. In this way, we will be able to shape it more easily and without it sticking to our hands.

The dough rises during baking, keep this in mind so that the upper lattice is not too close together.
To make milk cream, it is very important to sift the cornstarch. Otherwise it is very possible that lumps will form.
I advise you not to omit the powdered milk, whenever possible. If you cannot find it or do not have it, omit it directly.
The cream can be prepared the day before, if you wish, and kept refrigerated until the next day. Before filling the cake, we must beat it well to soften it and obtain a creamy texture.
If desired, the milk cream can be flavored with a little orange blossom water or rose water. Although the original version does not do this, we can always adjust it to our tastes.
It is usual to put the cherries just before baking the cake. In my case I did not do it in order to be free to decorate the cake. Until the last moment I did not have the design completely decided.... This happens to me very often.
We must brush the cake with syrup after taking it out of the oven.
The decoration that I leave you is not 100% original. It is usually decorated only with candied cherries and pistachios.
Once baked, we can keep it refrigerated for 5-6 days.
If you like classic and traditional desserts, I guarantee that this Egyptian Lenza will fascinate you. The result is a very moist cake, with butter flavor, coconut, a citric and aromatic sweet... In short, an absolute marvel that can not miss on your table as a dessert or to accompany a coffee or tea.
It is one of those creations that you cut a piece and say, come on, one more piece. And another. And at the end when you want to realize, you've eaten half of it, hahaha. I promise you that this is a sweet that will surprise you a lot.
Wish you a beautiful Sunday!
Lots of love,
Eva
Sources: Food Time Line, Wikipedia
Archivado en