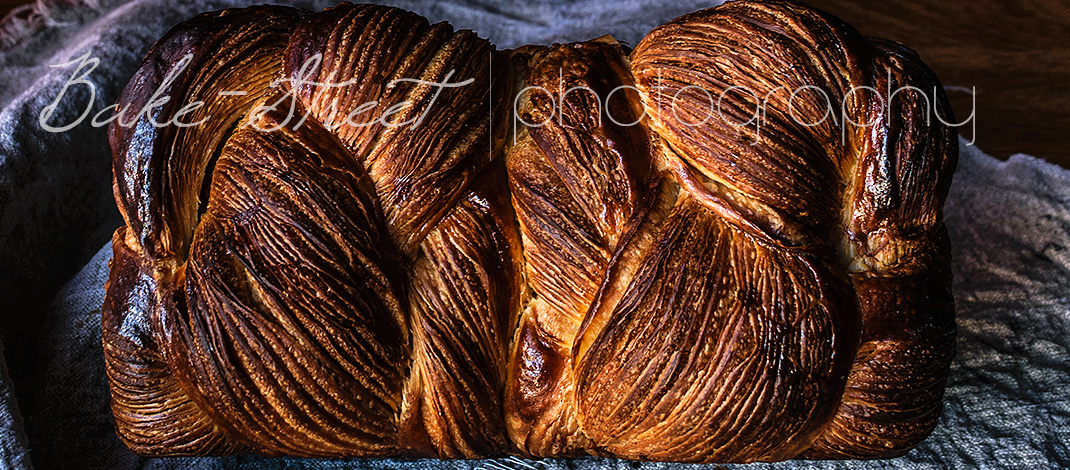 Laminated Danish sandwich loaf {Video recipe}
Este post también está disponible en Spanish
Soon the heat will arrive and there are elaborations that I will not be able to do because of the high temperatures and the butter, they are not friends … I had kept this bread many years ago, waiting to be able to do it in conditions and with an optimum result. After several weeks, almost a couple of months, working the rolled dough at last I can leave you how to make this laminated Danish sandwich loaf.
I followed The Fresh Loaf  indications to make it, but my dough is totally different from the one he uses. In my case I made it with a Danish dough but, of course, you can make it with any type of pastry dough you just work. I tell you because many times we have our "perfect" recipe that we know never fails or we are accustomed to working with it and we know 100% that the results will be great.
The process to make this dough will be the same as the one we used to make the Danish pastries I published recently. This time I decided to add a touch of cardamom to the dough to give it aroma and, the truth is that it is going superb. You can use this spice, another or directly omit it without any problem.
In the Danish dough post I comment in detail on the importance of each of the ingredients, which I recommend you take a look.
Once we have our dough ready, we will only have to shape the bread. You will see that it is simpler than it seems since we will only have to cut strips and braid the dough.
How to form bread correctly without dying in the attempt …
I want to tell you some important steps that you must keep in mind before proceeding to form the bread.
To shape this Danish dough bread we will make two braids that will give rise to the sandwich loaf (they will be two pieces).
Once we have the braids, we put ends tucked under to shape two pieces more or less rounded, we do not want to touch the dough a lot since our hands transmit heat. Also we can damage the laminate.
If you want you can make a single braid and put ends tucked under equally before transfer it into the mold. Remember that the lengths of the strips must be bigger than the length of the mold because when braiding the dough will reduce its final length.
If we choose to shape the loaf with two braids, the measures will be taken as follows:
The length of the strips to make the braids should be twice or a little more than the width of the mold, in this case  4 inch (10 cm).
The width of each strip is designed so that the braid occupies, once formed, somewhat less than the length of the mold and the dough can grow in its interior. In this case each strip has a width of 1 inch (2.5 cm) for a mold 8 inch (20 cm) long.
I recommend lining the mold with paper regardless of whether it is a non-stick mold. We will avoid possible troubles after so much work.
Following these steps closely, the result will be an assured success.
Well, without forgetting the following points:
Use a flour with a good elasticity / extensibility ratio.
The butter must have a high melting point. If we have extra dry, better than better, otherwise the Kerrygold butter works very well.
Always respect the temperatures, do not let it increase and, if it happens, put in the fridge the dough, butter … or even in the freezer for a few minutes (cover with film).
Butter and dough should always have the same temperature.
Do not handle excess dough.
In the end these things, with the habit, come out in the same way that we add the milk to the coffee while we make a toast. At first it can be hard but then we will do it with closed eyes 😉
LAMINATED DANISH SANDWICH LOAF
Bread pan 4 x 8 inches (20.5 x10.5 x9.5 cm aprox)
SOURDOUGH:
We will need 2.65 oz (75 g) of sourdough at 100% hydration and fed with high strength flour (Manitoba flour)
DOUGH:
8.8 oz (250 g) flour with 12-13% protein or T-45 flour
3.9 oz (110 g) whole milk
1 oz (30 g) sugar
1 oz (28 g) egg
0.3 oz (8 g) unsalted butter at room temperature
0.5 oz (1,5 g) osmotolerant yeast + 0.17 oz (5 g) whole milk
2.65 oz (75 g) of sourdough
0.17 oz (5 g) salt
6.3 oz (180 g) unsalted cold butter to make folds
a pinch of cardamom (optional)
beaten egg + 1 tsp water + a pinch of salt
INSTRUCTIONS:
Make Danish dough.
To make the Danish dough you can see the whole process of how to make it (with video included) in this post. We will do the whole process until make the third fold (the last one).
At this point we can do several things: refrigerate the dough overnight, freeze if we want to make the bread later or cool the dough for 2-3 hours and shape the bread.
Shape laminated Danish sandwich loaf.
Line a bread pan, set aside.
Remove the dough from the fridge and stretch the dough.
Sprinkle the work surface lightly with flour and stretch the dough about 10 x 8 inches (25 x 17 cm) approximately.
As we stretch the dough, we will try to lift this from the work table from time to time to make sure it does not stick to the table (it could damage the final layers making breaks). In case it is necessary to sprinkle a little flour, we will do it without exceeding.
Once we have the measurements in our dough, cut a strip of each side to equalize the dough and leave the layers puffed "visible." This time it will not be necessary to cut at the upper and lower ends.
Cut strips of  1 inch (2.5 cm) wide, in total we will get 6 and we will have a piece of almost 8 inch (2 cm). Do not throw it, reserve it to form a conch and put it in a brioche mold, for example.
Make two braids. Put ends tucked under the braid so that the base is covered by braided dough.
Place in the bread pan.
Repeat the process with the other braid.
Spray the loaf with a few water and put inside a large bag or cover with lightly greased film.
Let proof until it doubles in sized and watch as the puffed layers open. In my case it was 11 1/2 hours at  71-72,5ºF .
IMPORTANT NOTES:
When you braid the dough do not tighten and try not to touch or touch to a lesser extent than possible, the layers puffed. This step is very important to get a good result.
When placing the braids into the mold, do not force them or tighten them. We do not want to compact the layers or otherwise the result will not be what we expected.
When braiding the dough, make sure that the laminated part is facing upwards, so that the layers can be visible after baked.
Bake laminated Danish sandwich loaf.
Preheat the oven to 430ºF with air (minimum 20 minutes before baking).
Brush the Danish pastries with beaten egg with salt, avoid painting the layers, just brush the surface.
Place in the oven at half height and bake 10 minutes.
After this time we reduced to 375ºF with air and bake 30-35 minutes more.
Let cool completely before consuming.
NOTE: If during baking the bread begins to brown excessively, cover it with foil.
PRESERVATION:
The same day and the next are when it is better, but is kept in perfect condition for 4-5 days inside a glass campaign or in a zip-type bag.
The result has not been as I expected … but I will not give up. I still have time before the heat comes to do a few more. He noted that some of my problems may have been as follows:
Failure to knead, should still have worked much more mass to favor the appearance of big holes.
Highest final proof, I thought that was enough but still had a minimum of 2 hours more.
Try to handle it even more carefully.
I hope that my failures be useful not to make them or, at least, if you get the same result know that these points are the first that we must improve.
Although the result is improved and I  will work to get it, the taste is spectacular.
This laminated Danish sandwich loaf is the temptation of temptations! If you already enjoy with Danish pastries, imagine being able to enjoy a slice of bread with the aromas that gives off this dough.
But the thing is not there! We can lightly toast it and serve with butter and jam. Or for those that do not worry to be sweet tooth, cover a slice of this bread with almond cream, almond flakes and bake for a few minutes (as we did with Bostocks)…
I do not want to say anything … but as soon as the heat comes this type of dough we can not elaborate it. If I were you, I was working it right now!
Have a nice weekend.
Big hugs,
Eva