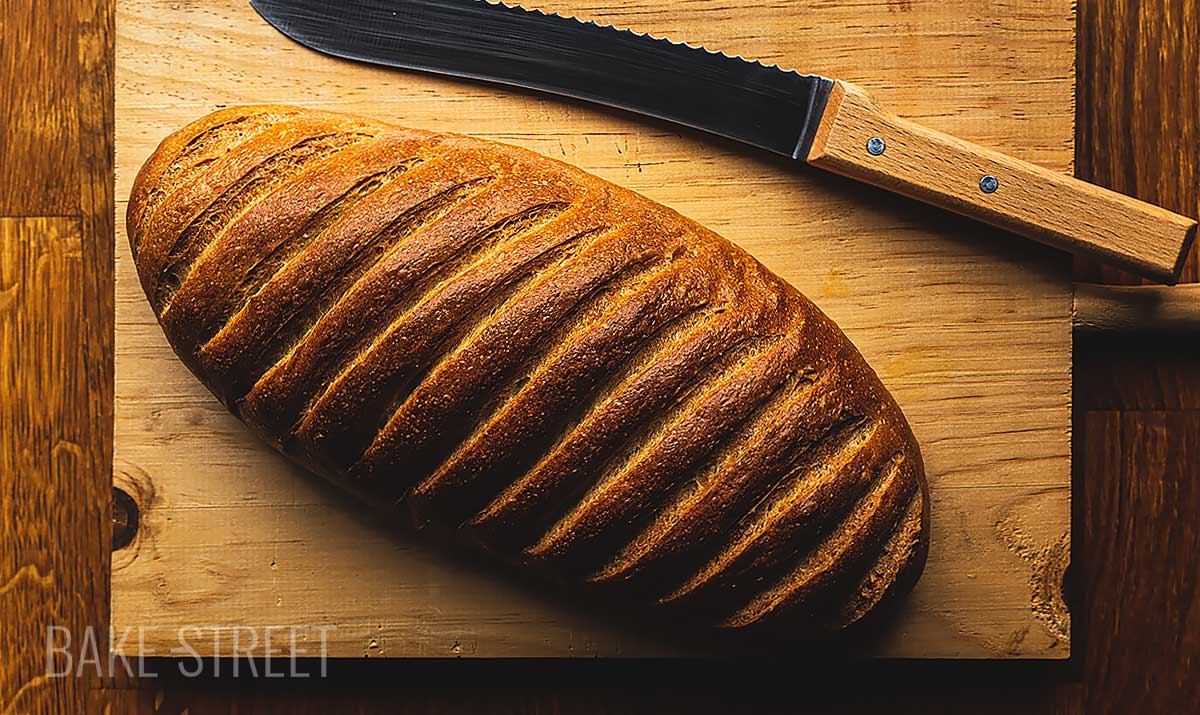 How to make Torrijas Bread
Este post también está disponible en Spanish
Easter is not far away, we have to see how the months go by! And time in general, Holy Molly. Given the situation we are currently experiencing, it never hurts to know and learn (as the saying goes, "Knowledge does not take up space") how to make as many recipes as we can. Above all with the aim of avoiding going out into the street as much as possible. By the way, how are you? I hope everything is going as well as possible and you are all well. Let's try to disconnect for a moment to immerse ourselves in the kitchen, escape from the world and see how to make Torrijas Bread.
It is not a complicated elaboration to carry out, on the contrary. This recipe for Torrijas Bread is super easy to prepare and we won't need many ingredients to make it. You will see how easy and simple it is to prepare it, as well as the great result you will get.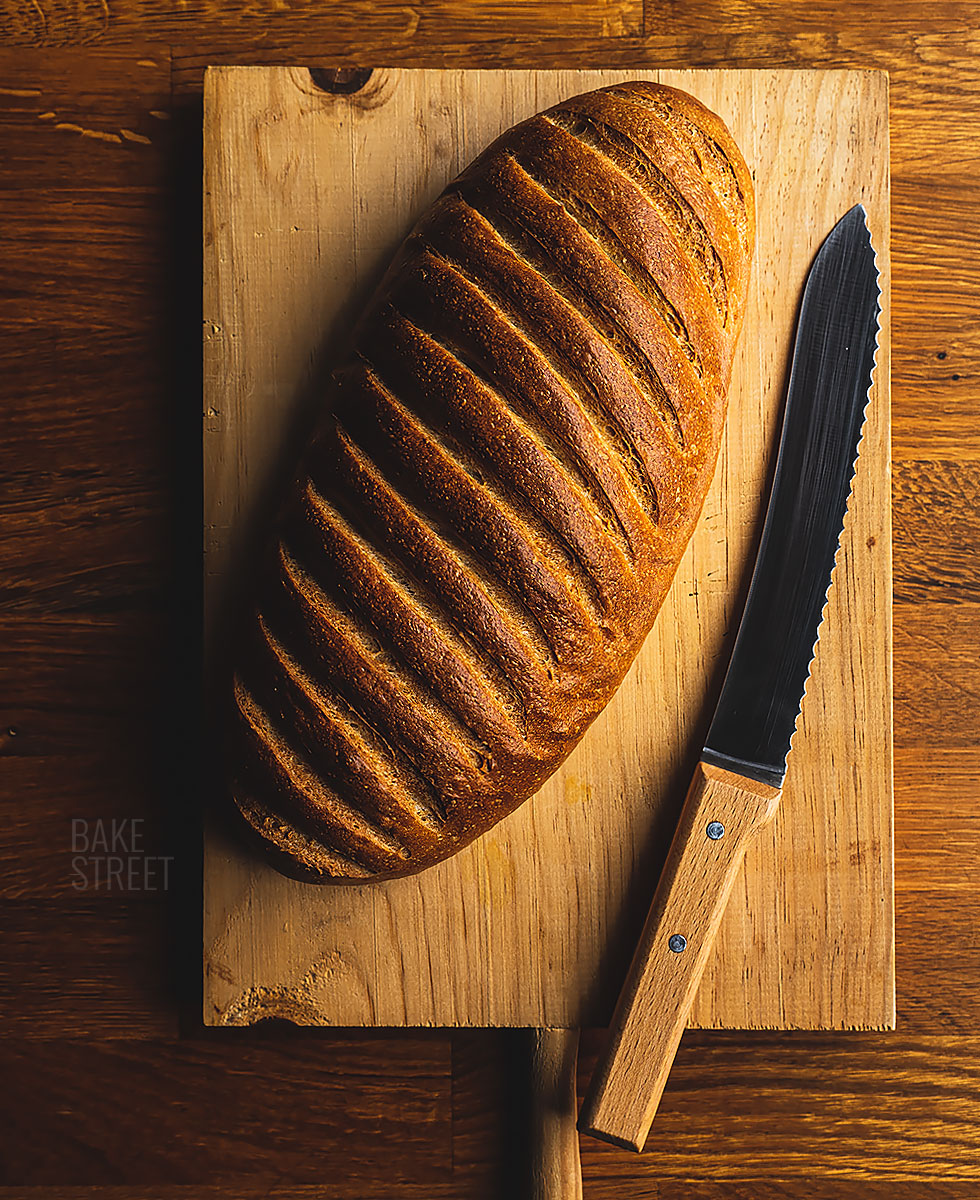 Today's post I have decided to divide it in two parts; How to make Torrijas bread (the one you are reading right now) and How to make perfect Torrijas de leche (which would correspond to the second part of this one). The reason why I have done it is very simple, not everybody will be interested in both elaborations. Some of you will want to know how to make the torrijas bread, but to make these last ones with your usual recipe or, you prefer to use some hard bread, brioche, sliced bread… That you have at home or even bought specifically for it, but follow the process of how to make torrijas.
Torrijas Bread.
As I said before, to prepare this bread you will not have to make much trouble. You just have to knead the ingredients well, carry out the fermentation (without forcing it with high temperatures…) and shape the loaves. No hard to find ingredients and with a process of fermentation carried out with yeast, which I know that some of you don´t like to use sourdough …
Besides, it is a bread that you can leave made in advance, if you wish, because we can freeze it until the moment we decide to use it to make torrijas de pan. Remember that the ideal is that the bread is not tender when we make the torrijas. We have to work with hard or slightly dry bread.
For that reason, we must let it dry during overnight, without covering it, so that when we are going to make them the next day, it absorbs a lot of milk (it is the way that I will teach you to make them). That way they will be tender and juicy. Besides avoiding that the slices crumble when we manipulate and fry them.
Recipe for Torrijas Bread
Ingredients for 2 loaves of 450 g
FOR THE DOUGH:
500 g bread flour, W=290
250 g whole milk
1 large egg
65 g unsalted butter at room temperature
20 g sugar
15 de honey
2,5 g osmotolerant dry yeast
6,5 g salt
FOR BRUSHING:
Instructions
Make the dough for torrijas bread.
In the bowl of the stand mixer or KitchenAid add the flour together with the egg, milk, dry yeast, salt, sugar and honey. Knead at speed 1 for about 8-10 minutes. You should have a semi-developed dough.
Stop the kneader and start adding the butter little by little. Let it integrate completely into the dough before adding more.
Knead the dough until the gluten is fully developed. It should be elastic, soft and smooth.
Make a ball with the dough and place it in a bowl or airtight container. Cover with film or its corresponding lid.
Let rise until it doubles in volume. Depending on the temperature it can take more or less time. In my case it was 3 hours at 82,4ºF/28ºC controlled.
If we want to divide the process in 2 days, once it has grown 1/3 of its volume, we refrigerate it until the next day.
Divide and shape.
If you have decided to retard the dough in the fridge, remember to take the dough out of the refrigerator and leave it at room temperature for 1-2 hours. If it has not reached the desired volume, leave it until you reach this point.
Divide the dough into two equal pieces, weighing around 450-460 g each.
Preshape in a soft way, without exerting much tension. The more gently you manipulate the dough, the more tender the final result will be. Remember that if you have created dough leftovers or pieces when dividing the dough, these must always be in the centre of the piece.
Cover with film and leave to rest for 20 minutes.
Shape the loaves. We will do it in a very similar way to how baguettes are formed, you can see it in the video.
Place the loaves on a perforated tray lined with baking paper.
Ccover them with film and let them rise until they double in size. In my case it was 3 hours at 82,4ºF/28ºC controlled.
Bake.
Preheat oven to 355ºF/180ºC.
Brush the breads with milk and score the surface in the way I show you in the video. The ideal is to make cuts with the thickness of the slice that we are going to create to elaborate the torrijas later.
Bake at medium height for 25 minutes. Remember that the internal temperature must reach 190º-194ºF/88-90ºC in order for the baking to be completed.
Take it out of the oven and let it cool down completely on a rack.
To make the torrijas we need the bread to dry a little. Ideally, it should be left at room temperature overnight, without being covered. That way it will dry just enough to get a good result the next day when we go to prepare torrijas.
Notes to make Torrijas Bread
Respect all the steps, rests and rising time to obtain a good result as much in flavor as in texture and sponginess.
If you don't have flour of that particular strength, you can use flour with strength W=200. In this case, I recommend you to control the final hydration, it is possible that it doesn't admit so much and you have to reduce it a little.
If you don't want to use honey, you can substitute that amount with sugar.
In my case I have used osmotolerant dry yeast, but you can use dry yeast or even fresh yeast. In the latter case, remember that 3 grams of fresh yeast are added for every gram of dry yeast.
They last in perfect condition for 3-4 days when stored in a zip-top bag at room temperature. From then on, it will start to lose its tenderness.
If we wish, we can freeze them. Once they are completely cooled, store them in zipper bags for freezing. When we want to consume them, we take them out the night before and leave them at room temperature. The next morning they will be as freshly baked.
Not only is this Torrijas bread super easy to make, but it also gives a fantastic result for its purpose. It has just the right amount of sweetness along with a dense, yet fluffy crumb. This makes it perfect for making torrijas since we need it to be able to absorb a lot of infused milk, but at the same time not crumble.
It can be prepared in advance and frozen until we decide to use it. However, wrap it very well in film so that it maintains its flavour, aroma and freshness. I also tell you that just as we can make Torrijas or the famous French toast, as well as some simple toast spread with a little butter and jam. In my case of bitter orange always... Love it!
I can't wait to see your Torrijas made with your own bread. I remind you that in this post, you can see how to make Torrijas de leche.
I send you a big kiss!
Eva
Archivado en