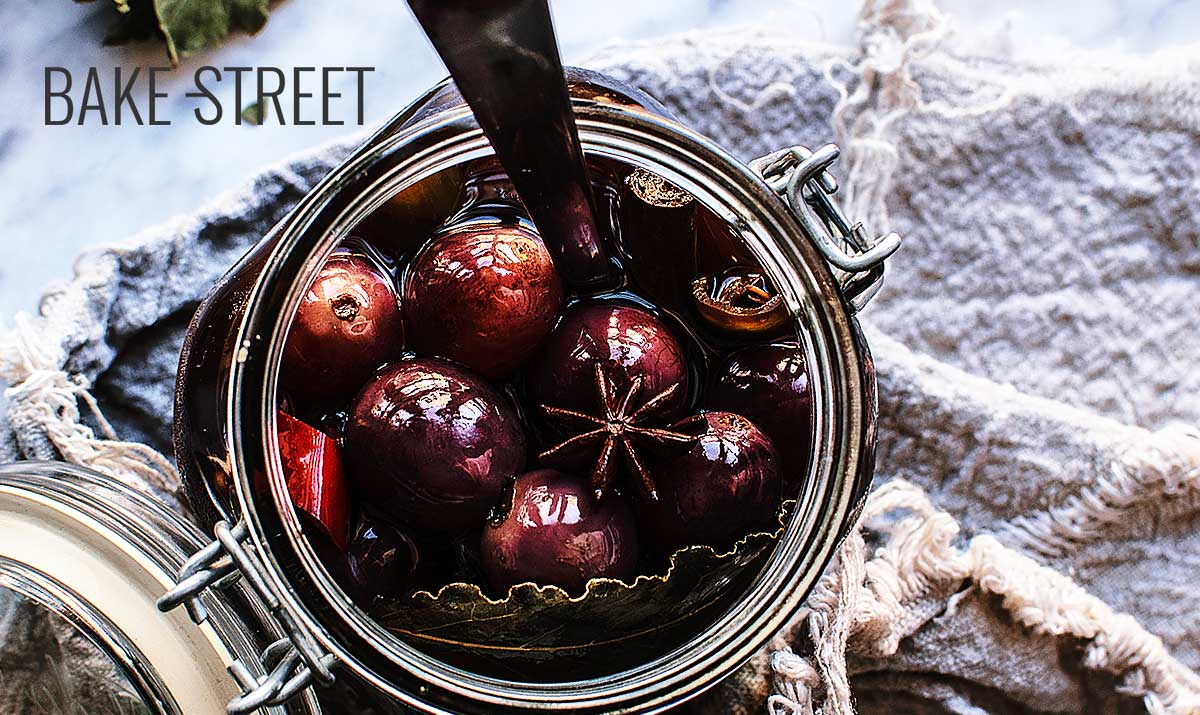 Spicy pickled grapes
Este post también está disponible en Spanish
I'm sure more than one of you were surprised to read – "Spicy Pickled Grapes" – and I completely understand. It's exactly what I felt the first time I saw them.
I was invaded by a mixture of surprise, curiosity, joy in addition to almost being able to feel its flavor on the palate. Which almost immediately triggers the salivating sensation to begin. If you are very fanatical about pickles, you will know what I am talking about because it will happen to you whenever you enter a store of this type. It is something that is beyond our control.
I've seen a lot of pickled ingredients, of all kinds, but this one surprised me a lot. The recipe I saw on the blog TheKitchn and it's based on a recipe by Duskie Estes when she was working at Bovolo restaurant in Sonoma, California. Currently closed.
How are these pickled grapes prepared?
Their elaboration process cannot be simpler, it will take a short time to prepare them. The only thing we have to do is wait, after following the elaboration process, 4-5 days for them to macerate in the mixture and impregnate the mixture of flavors.
Unlike other preserves or pickles that I have shown you in the blog, these do not need to undergo a fermentation process. But the result obtained, in terms of texture, will be very similar. However, we will not be able to benefit (from a healthy point of view at the level of beneficial bacteria) in the same way that we do with kimchi, chucrut, kefir (recipes only available in Spanish)… But I guarantee you, its flavor is extraordinary.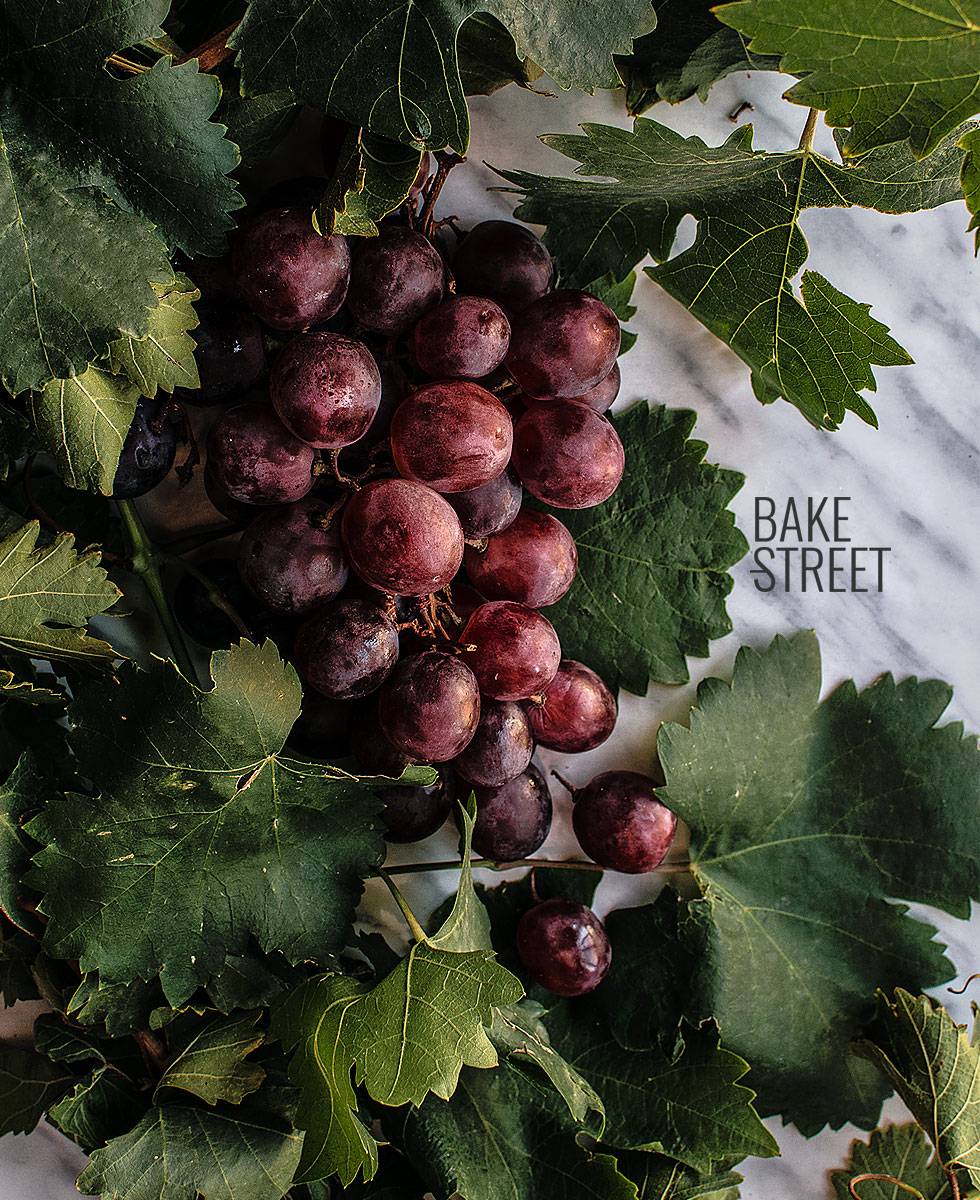 What we will take advantage of is the great amount of benefits that black grapes have.
Like blueberries, blackberries and raspberries, the grape is a variety of fruit that naturally produces resveratrol. It is present in its skin and is produced to protect against certain pathogens such as bacteria or fungi. It helps to control inflammation caused in the body by certain diseases, including colitis, as published in The FASEB Journal.
In addition, revestarol protects us from free radicals and reduces the natural deterioration of our body due to aging.
It is also rich in anthocyanins (it has antitumour, anti-inflammatory and anti-diabetic effects, in addition to improving visual acuity and cognitive behaviour), flavonoids (anti-cancer, cardiotonic, antimicrobial, anti-inflammatory and also protects the stomach, liver and hair capillary) and tannins (astringent, anti-inflammatory and antioxidant). In addition to helping prevent anaemia and cataract formation.
A variety of fruit that we should try to consume from time to time.
After the waiting time we will obtain…
Grapes of very crunchy texture, with the acidity and characteristic of pickles, together with a cloud of spices and spicy touches. It's not really saying it, it's doing it and tasting it. A mixture of surprising flavors that will not leave you indifferent.
You still think that, once they are done, how can we consume them in addition to the one that is evident. Taking them from the container.
In the Bovolo restaurant, they were served in different formats: accompanied by a table of strong cheeses, as part of an antipasto or to serve a cocktail. All the options seem fantastic to me to enjoy during an aperitif and I think we can't stop trying any of them.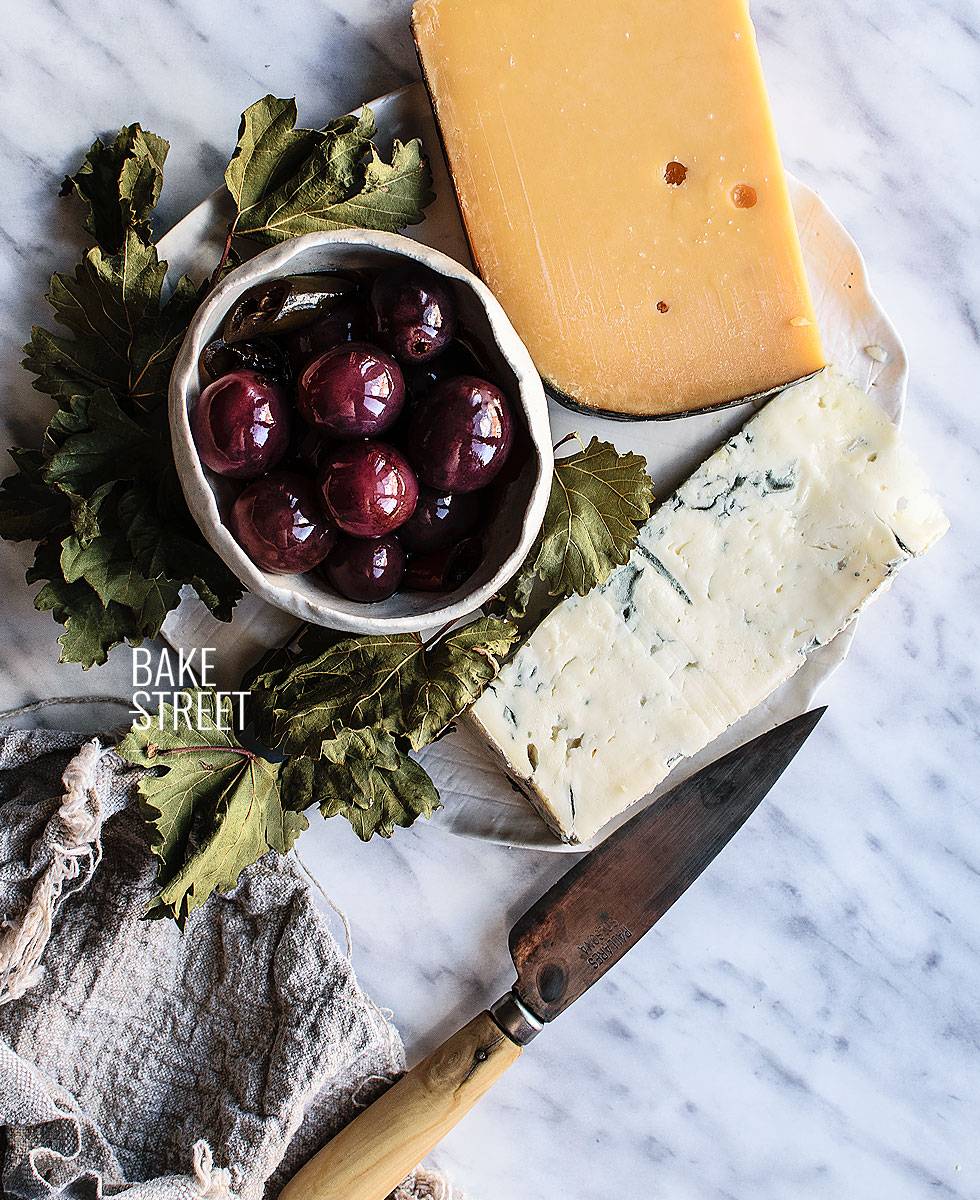 I've been thinking that it's been a long time since I've shared any little song with you… I told you that I've always liked Jamiroquai, this summer I found this version of "Space Cowboy" sung by Eve St. Jones (Youtube link) which is great, I really loved it! Usually not all the versions we find are as good as the original, but this one is amazing. So today I leave it to you so that you can know it, in case you don't do it already 🙂
Ingredients
1 pound (450 g) grapes, in my case I have used black grapes
9,7 oz (275 g) apple cider vinegar
5,5 oz (155 g) water
3 oz (85 g) dark moscabado sugar
1,6 oz (45 g) fresh ginger in pieces
0,25 oz (7 g) coriander seeds
1 cinnamon stick
3 star anise
1 bay leaf
2 sliced chilies, I've used one red and one green
Instructions
In a saucepan add all the ingredients except grapes.
Place in medium heat and leave until the sugar is completely dissolved. The mixture will boil slightly.
While washing the grapes and removing the stems, set aside.
Remove the mixture from the heat and add the grapes.
Leave at room temperature until mixture is completely cooled.
Transfer the grapes together with the liquid to a Fido glass container.
Refrigerate for 5 days before consuming.
Notes
We'll need an airtight container with a capacity of 1 pound (500 g).
Can I use the white grape variety instead of the black one? Of course, there's no big deal. Like if you want to make a pickled mixture of both.
Can I replace apple vinegar with white wine vinegar? Yes, you can also vary. Personally I like apple cider vinegar better because the wine vinegar is too intense for me, in fact I have it at home only to make anchovies in vinegar...
Spices are all optional. If there is one that you don't like, you can omit it, as if you want to add a new one. Or you can even use aromatic herbs like thyme, rosemary...

If you don't like the spicy taste very much, reduce the amount of ginger or omit the chili. The taste is not very spicy, but this can vary in taste. In my opinion, I think it's great for both chili and fresh ginger.
Pickled spicy grapes can be kept refrigerated for 1 month. They may last longer, but I haven't tried it and couldn't tell you for sure.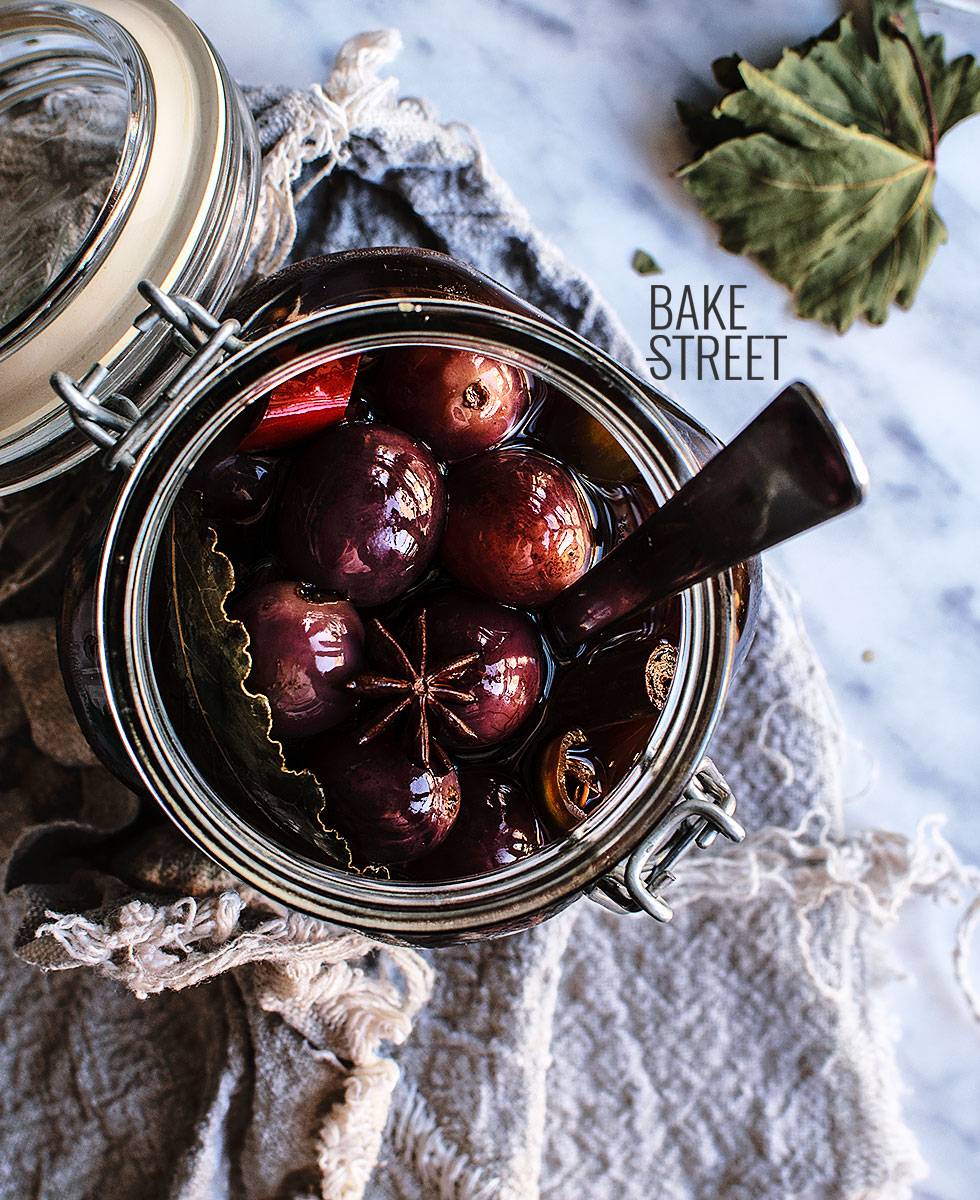 Undoubtedly, these spicy pickled grapes will be one more option to accompany your aperitifs, as well as surprising those who taste them. In my house there have been opinions for all tastes... From loving them deeply to those who perceive too much flavor and a spicy point that escapes their tastes.
For me it's a new vice and ingredient to add to my favorite pickles list. You'll tell me what you think.
Big hugs,
Eva
Archivado en