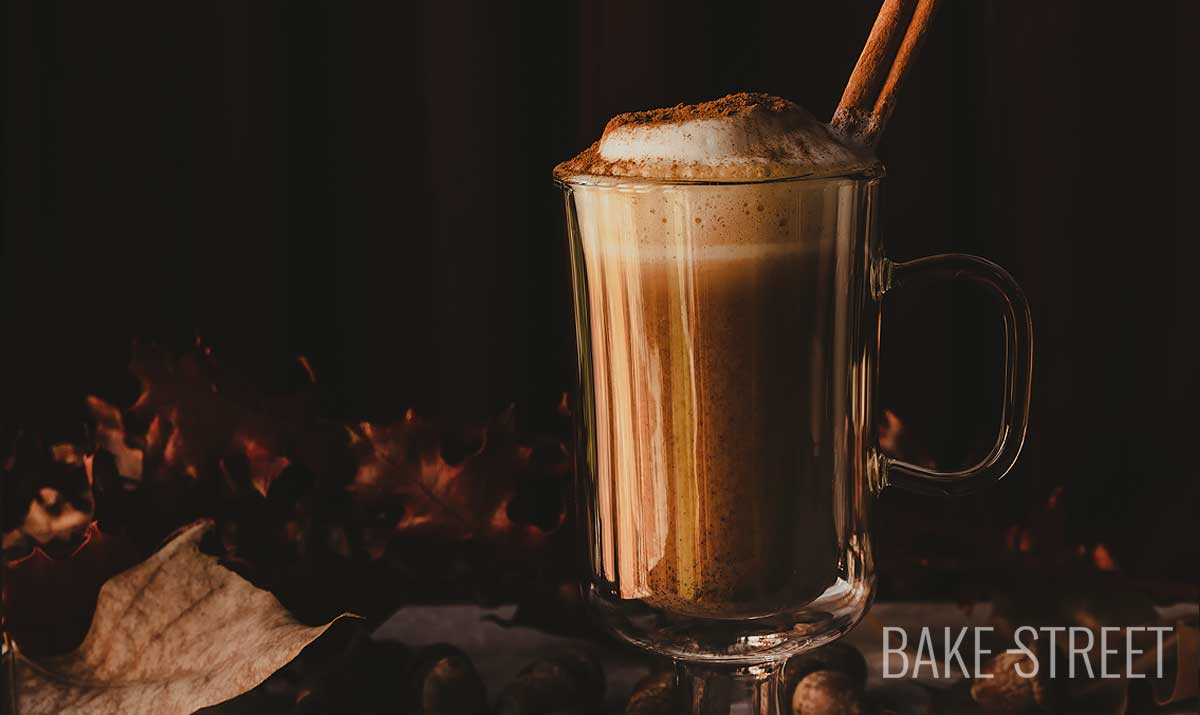 How to make Pumpkin Spice Latte
Este post también está disponible en Spanish
Surely when you see my publication today, on Sunday, and after publishing on Friday, it seems strange to you. And, certainly, it would be. But I have decided to start a new section in the blog in which I will be sharing with you ideas for "Sunday Breakfasts". What better way to inaugurate it than with a very seasonal recipe,  how to make Pumpkin Spice Latte.
I've been wanting to start this section in my website, a space where I can share more special breakfasts. One of those that we like to enjoy calmly, without haste, enjoying the process, the staging, but above all, the moment in which we taste it. Sunday breakfasts, actually, could be any day of the week. But, at least in my case, it is the day that I can relax more and prolong this meal of the day without regrets, without looking at the clock and without having to be aware of absolutely nothing but enjoy. Of myself and my surroundings.
The breakfasts will be very varied, not only sweet preparations, there will also be savory and even drinks (like today's). I will try to make them simpler elaborations, without too many complications, but that allow us to enjoy a lot. I say I will try because you already know that the goat is the one that gets to the mountain…. It's not that I like to complicate my life, but I really enjoy the processes, the executions. And the longer they are, the better. But, I promise to restrain myself and try to leave you easy, tasty and delicious ideas.
Pumpkin Spice Latte origin.
I was very clear that this year I was going to let you know how to make this marvel, so autumnal and so delicious. If you like pumpkin and spices, I am sure you will love it. But, if you love coffee, then I take it for granted that you are in front of your favorite drink, if it isn't already….
The Pumpkin Spice Latte, one of Starbucks' most famous beverages, has a fairly recent birth, unlike many of the other recipes I've left you with. Peter Dukes, an athlete and economist at Stanford University, is credited with the creation of this drink. It all started at the company's Seattle headquarters in 2001.
Dukes is now Starbucks' Director of Global Growth and Concepts, but was once in charge of the company's espresso beverages. After the holiday success he had with Starbucks' Peppermint Mocha, he and other employees were asked to create a drink for the fall season.
Dukes says they came up with 100 different ideas and had to narrow it down to 10.
After that, they had 500 customers give feedback on these ten ideas. Chocolate and caramel was a highly voted option, even caramel, but the Pumpkin Spice Latte never had a chance to make it to the prototype.
In fact, had the opinions of these 500 customers been followed, it would never have existed. Dukes says that at the time, they weren't sure if it would be something their customers would want to try. It was a very complicated choice.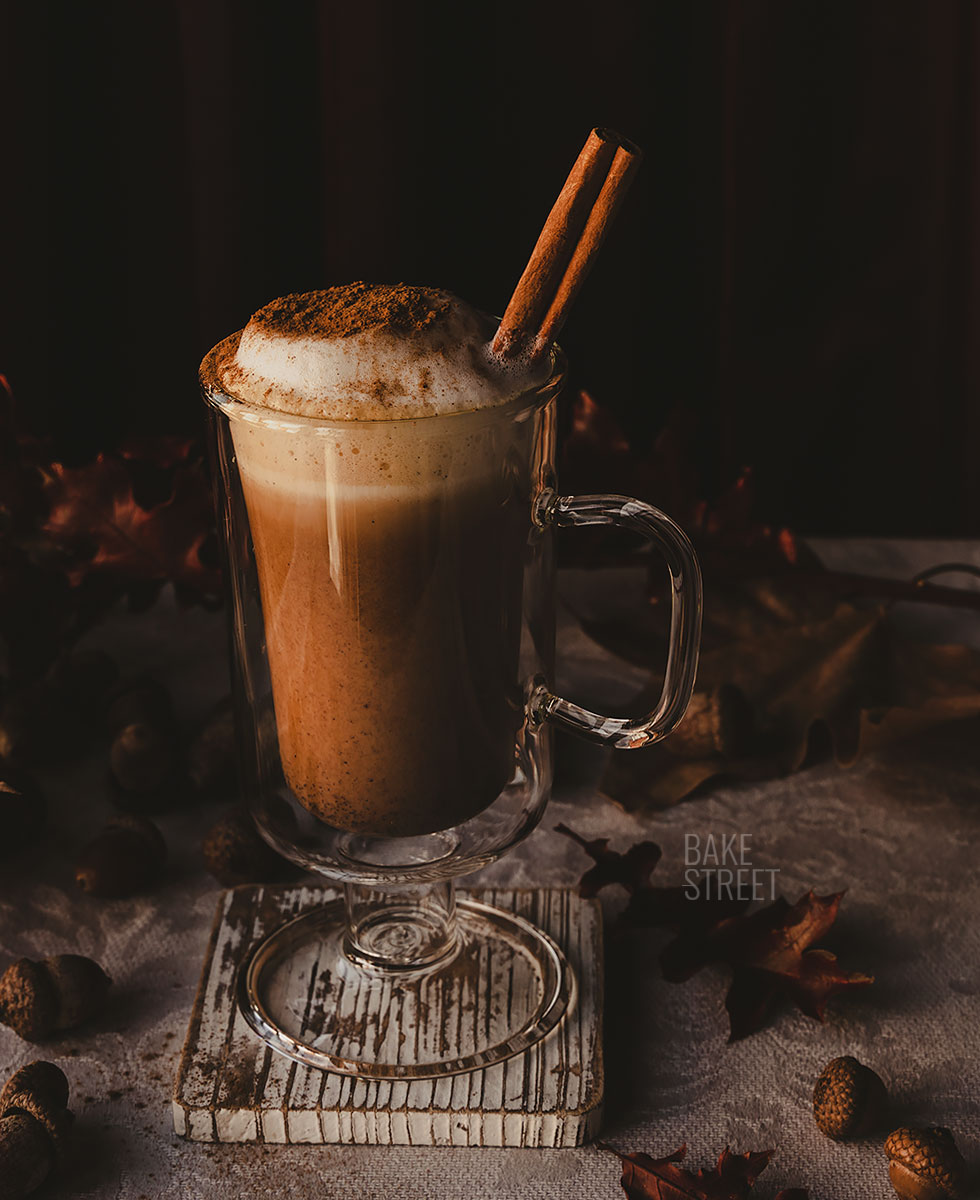 One day, they decided to bring pumpkin pies (if you love it as much as I do, be sure to try this recipe I left you) to their R&D lab and enjoyed them with espresso and eat them. They all shared the idea that for 18 years, their customers have been enjoying this cake. What's more, sales of this cake exceeded 500 million sold since its debut in 2003.
"This is probably something that psychology, economics and marketing classes could study for years," says Dr. Catherine Franssen of the Science Museum of Virginia.

She believes all that success is due to science.
The spices in pumpkin pie, have the ability to get to the core of our memories on a very emotional level.
According to Franssen. At the core of this, we find the sweet taste. In fact, we encode memories of everything associated with sugar. For example, the smell of pumpkin pie spice. But the high sugar content was something that provoked complaints among consumers, who were concerned about their health. As well as the addition of artificial flavors and the absence of real pumpkin.
According to Thomas Prather, vice president of Brand and Product Marketing at Starbucks, this prompted them to think about how they could improve the final product. In 2015, a change to the recipe was implemented. This increased its popularity, even having its own official Instagram account in 2015. Two years later, Starbucks live-streamed the anticipated arrival of its Pumpkin Spice Latte, which debuted in late August and recorded more than 8 million views.
"I think the Pumpkin Spice Latte and its success gave us the confidence that we could do whatever we wanted to do with coffee," Prather said.
The success of this drink was somewhat unpredictable, says Peter Dukes.
And the truth is that we never know what may or may not work. It's something that's totally beyond our capabilities….
But, thanks to them and their brilliant idea, today we can enjoy an incredibly delicious spiced coffee drink. And very autumnal. There are many versions and ways to carry it out at home, for my part I leave you this version that I hope you like and encourage you to prepare. You will see that it is very easy to make and, once we have the pumpkin syrup and spices made, it won't take us more than 5 minutes to prepare it 😉
Recipe Pumpkin Spice Latte
PUMPKIN SPICE SYRUP:
200 g pumpkin puree
210 g water
165 g sugar
20 g maple syrup
3 g cinnamon powder
1,5 g nutmeg
1 g powdered ginger
3 g allspice berries/seeds
3 cloves
1 teaspoon of natural vanilla extract
Ingredients for one cup
PUMPKIN SPICE LATTE:
75 g pumpkin spice syrup
65 g freshly brewed coffee
milk to taste
cinnamon powder for sprinkling
EQUIPMENT SHOWN IN THE VIDEO:
food processor
saucepan
granite mortar and pestle
Luigi Bormioli thermo cups
Luigi Bormioli thermal milk churns
Luigi Bormioli bottle
milk frother
Instructions
Cook pumpkin.
In my case I used peanut squash, but you can use the variety you prefer.
Cut the pumpkin into pieces, removing the skin, so that the cooking time is shorter.
We will use a little more than 200 g of fresh pumpkin to make the puree.
Fill a large saucepan with water and once it comes to the boil, add a pinch of salt and add the pumpkin. Cook until it is tender, but does not crumble.
Remove from the heat, strain and let it cool.
Blend.
Blend the cooked pumpkin, for this we will use a food processor or, if you prefer, you can use a manual puree machine. The ideal is to obtain a smooth cream.
Prepare pumpkin spice syrup.
Grind the spices we have whole in a mortar, in my case the cloves and the allspice berries.
In a saucepan add the water, sugar, spices, pumpkin puree, maple syrup and vanilla.
Place over medium-low heat and stir constantly until it comes to a boil.
Once it comes to a boil, cook until a caramel-like texture is obtained. Stir from time to time and always checking to avoid excessive thickening.
Remove from the heat and pour into a bottle or airtight glass container.
At this point we can use the pumpkin syrup directly or let it cool and refrigerate it for when we need it.
Prepare Pumpkin Spice Latte.
In a cup or glass, add the spiced pumpkin syrup together with the freshly brewed coffee. Stir with a spoon to homogenize the mixture.
Heat the milk to taste, in my case I use whole milk, but you can use vegetable drinks. If you wish, you can use a frother.
Once the milk is ready and frothed, pour over the coffee and syrup mixture, making sure that a good amount of froth remains on the surface.
Sprinkle with cinnamon powder and serve immediately..
Notes
You can use any variety of pumpkin you prefer.
I will always recommend you to use homemade pumpkin puree, but you can use canned pumpkin puree if you prefer.
If you make homemade pumpkin puree, you can always prepare more and freeze the rest. It is an ingredient that freezes very well and, in this way, we can work ahead for future occasions.
Maple syrup can be substituted with sugar or another variety of sweetening syrup. Personally, I really like the flavor it adds.
You can use muscovado or panela sugar if you prefer.
Cow's milk can be replaced by vegetable drinks, I have read that oat milk froths well .... But I have never tried it.
The top decoration can be done with whipped cream instead of milk froth.
I recommend not to omit any spice if possible.

Pumpkin Spice syrup can be kept refrigerated for 15 days.
I assure you that you will love this Pumpkin Spice Latte, you won't be able to live without it, from now on.... You will see. In addition, you can vary the amounts and adjust it to your tastes; more or less amount of pumpkin syrup and spices, amount of coffee or even use decaffeinated coffee or different types of milk. It can be decorated with whipped cream, milk froth, meringue... Whatever you can think of!
For dusting we can use cinnamon, cocoa powder, Pumpkin Pie spices, chocolate chips or sprinkles. Now we just have to decide what we are going to accompany it with; cookies, pancakes, a slice of cake... Or enjoy it alone.
I hope it will be part of some of your breakfasts or snacks, and let me know what you think.
Lots of love,
Eva
Sources: CBS News
Archivado en