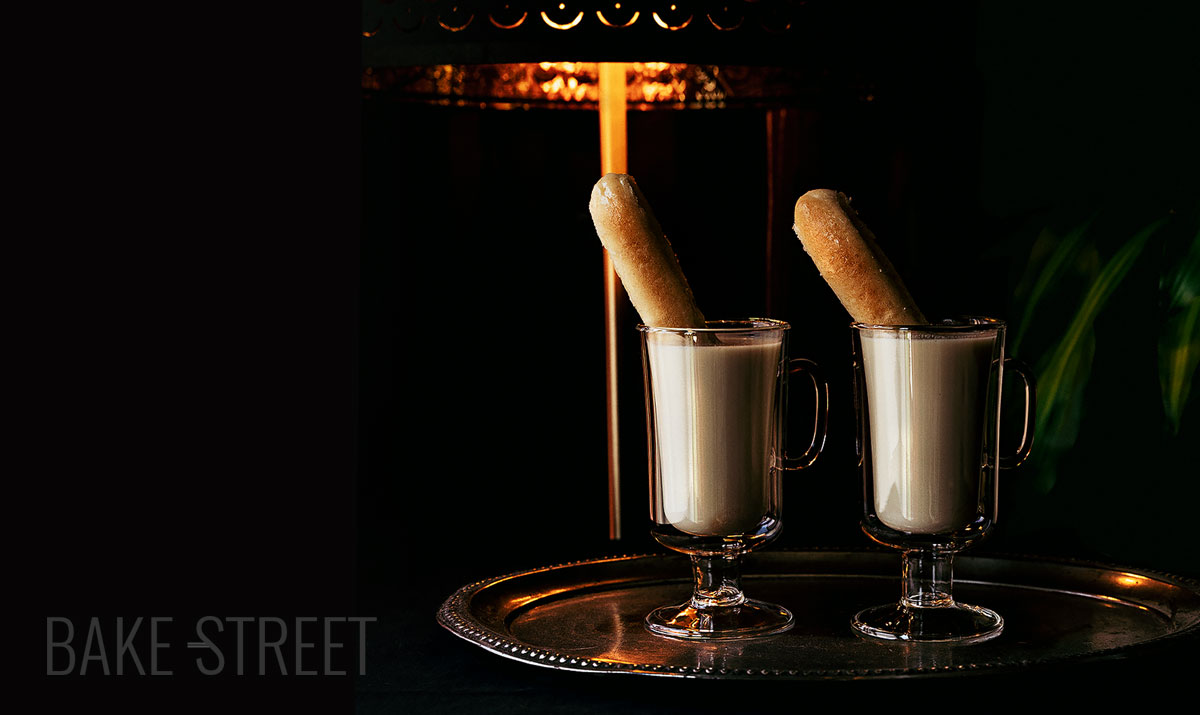 How to make homemade horchata and fartons
Este post también está disponible en Spanish
One of the most emblematic summer drinks, at least in Spain, is the very cold horchata (tigernut milk). It is true that a good granita, especially made with lemon or lime, is amazing, but I prefer a very cold horchata. Today I bring you how to make homemade horchata and fartons.
It is true that we can drink horchata alone, but my head does not conceive one thing without the other. The taste of horchata, with all its nuances, accompanied by tender, silky fartons, with a thin layer of glaze that crackles with every bite… It is priceless. So for that reason that, while the wonderful summer lasts, we are going to prepare it at home.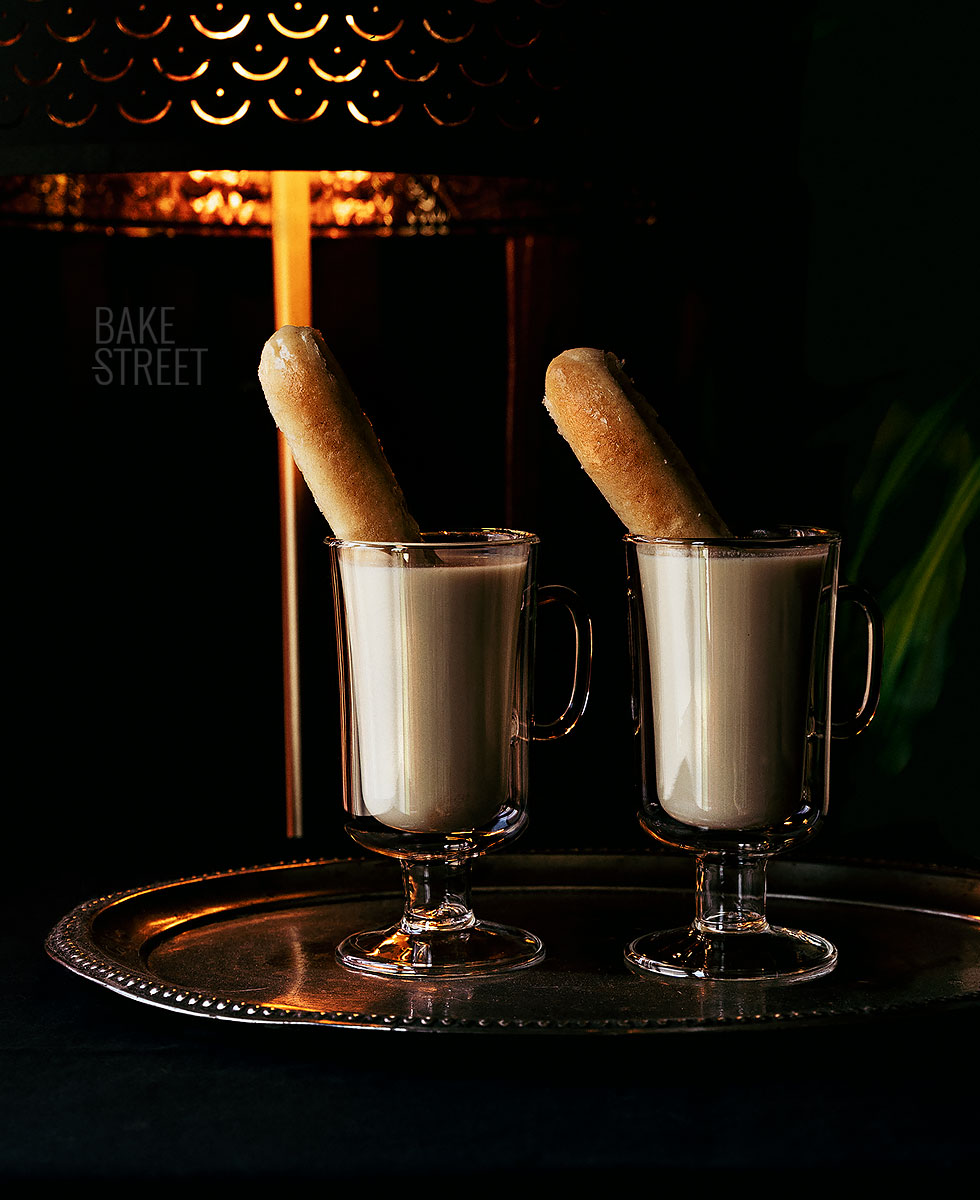 What are tigernuts?
The tigernut is a millenary tuber, revered by our ancestors due to its great contribution of nutrients.
According to a research carried out by the University of Oxford, the tigernut was a basic food in the diet of ancient civilizations. There are ancient documents that prove the use of the tigernut as a food for healing purposes. In fact, tigernut milk was better known as a medicinal drink at room temperature than as a refreshing beverage.
Persian, Arab and Chinese authors highlight the great digestive and antioxidant benefits of tigernuts and tigernut milk.
The first reference to the history of the tigernut dates back to the 15th century BC, when samples of this tuber were found in an Egyptian sarcophagus. This fact allows us to know that the Egyptians considered the tigernut as a real treasure and of great importance for their welfare.
Historians agree that the paradise for the Egyptians, Aaru, the countryside where Osiris reigned, was a valley of sedges, which coincides with the type of plant that is the tigernut.
The first written definition of the tigernut in history is found in volume 2 of the Nine Books of History written by the Greek historian and geographer Herodotus of Halicarnassusin the 5th century BC, in addition to listing the benefits of the tigernut and its uses, he said that the dough made from the tuber was used to make paper, clothes and shoes.
The tigernut in the Valencian Community.
There are two versions that talk about the history of the tigernut in Valencia.
On the one hand, it is considered that the tigernut came to Spain by the hand of the Arab civilization in the VIII century. Its uses were destined to consumption as raw material for the elaboration of a refreshing drink obtained from its maceration, and that later came to our times with the name of horchata (tigernut milk).
On the other hand, it is considered that the tigernut from Valencia is autochthonous, since the African and Spanish tigernuts are different in appearance and size.
In the 13th century, in the lands of the Mediterranean, a popular legend appears that attributes King Jaume I of Aragon the Conqueror to be the creator of the word "horchata", which comes from the Valencian "orxata".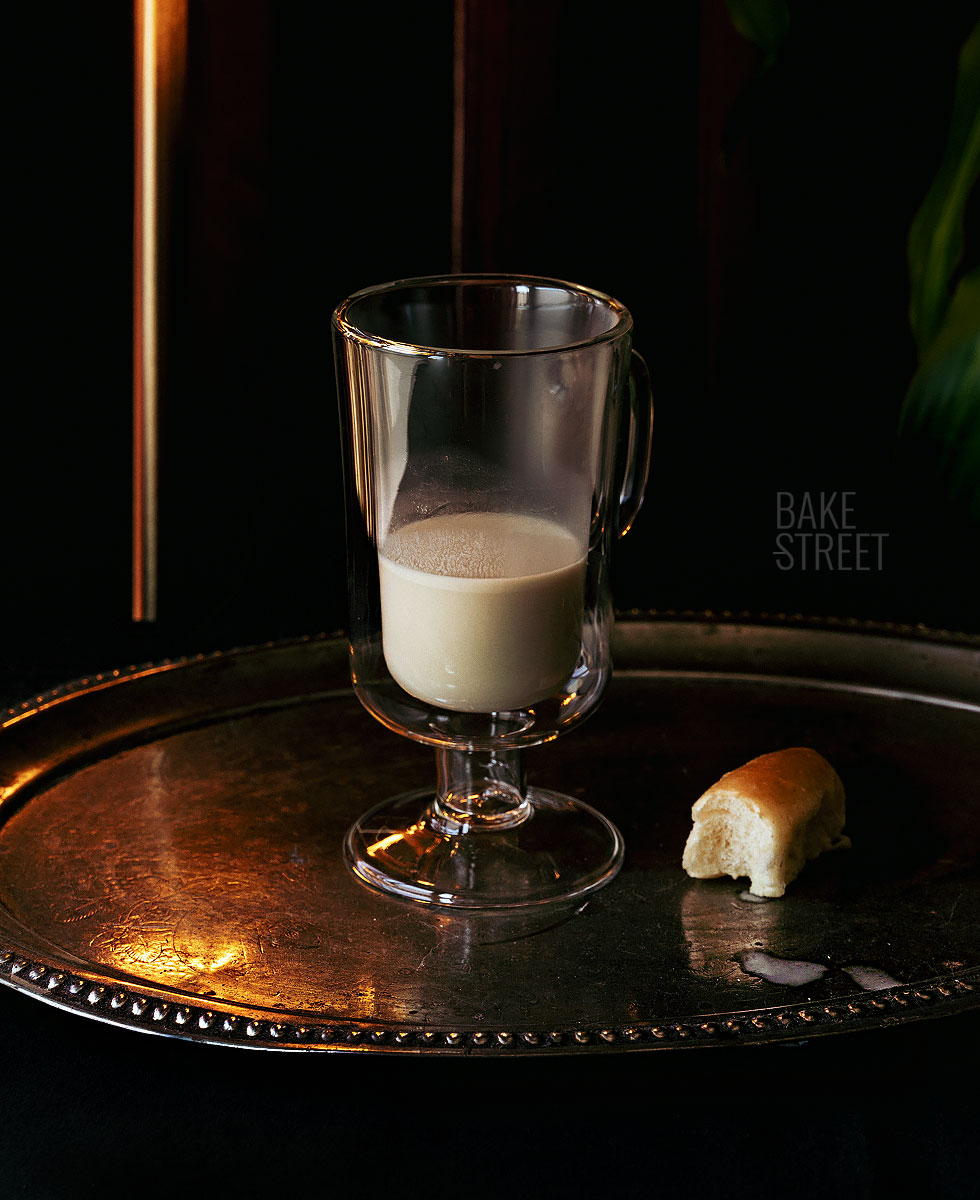 The story goes that in the year 1238 a young waitress gave the King a taste of tiger nut milk. The King, interested in the drink, asked the girl what she had offered him, to which she replied "it is tigernut milk". Jaume I answered "Això no és llet, això és or, xata!" (This is not milk, this is gold (oro), chata). This legend cannot be confirmed since there is no document that assures that the tigernut milk was drunk cold as a refreshing drink and not as a medicinal drink at room temperature, besides there were no refrigeration systems at that time.
What would horchata be without a farton…
Although we may think that the farton has an ancient origin, this elaboration is quite recent. The Valencian farton was created in the 1960s. This piece of pastry, with a tender, soft and very spongy texture, was created by the Polo family with the purpose of serving it together with horchata.
Its elongated shape makes it perfect for dipping it in any type of glass, in addition to its absorption capacity to fully impregnate. It is undoubtedly the ideal match for this drink, which is so popular during the summer season.
Horchata and fartons recipe
HORCHATA:
250 g tigernuts +water for soaking
1 liter very cold water
50 g sugar (optional)
1/4 tsp cinnamon powder (optional)
FARTONS:
Recipe adapted Tarteando en mi cocina
300 g bread flour
2 g dry yeast or 6 g fresh yeast
120 g water
50 g sugar
1 large egg (56 g)
30 g olive oil
3,5 g salt
MATERIAL NEEDED:
food processor or blender
strainer
bowls
cheesecloth 
scraper
digital scale
rolling pin
perforated tray
rack
cups/glass + bottle
Instructions
FIRST DAY
Soak tigernuts.
Wash tigernuts very well to remove any dirt they may have.
Pour them in a bowl, cover with water and cover with cling film. Leave to soak for 18-24 hours in the refrigerator.
I recommend changing the water 2-3 times during this step.
SECOND DAY
Prepare horchata (tigernut milk).
Strain tigernuts.
Put tigernuts in a food processor or blender and pour the liter of cold water.
Process tigernuts together with the water until they become a paste. You will have to blend them following the appropriate steps according to the appliance you use. The ideal is not to overheat the mixture by abusing the processing time. It should be ready in 2 minutes using a program that gradually increases the speed.
Place a strainer over a bowl and place a cheesecloth over it. Pour in the mixture.
Take the ends of the cheesecloth and start pressing so that the tigernuts expel all the horchata. We will have to exert a lot of pressure to squeeze them well.
Pour horchata into a bottle and refrigerate for at least 4-6 hours before serving.
Shake or stir well before serving.
NOTE: Do not discard processed tigernuts. In the notes section I tell you what you can do with them.
Make fartons dough.
In the bowl of the KA or a stand mixer, add the flour along with the egg, water and sugar. Knead until a homogeneous dough is formed.
Add the yeast, knead at low speed for 3-4 minutes.
Incorporate the salt and knead again until the gluten is well developed. It will take about 15 minutes.
Once we have a developed gluten, pour the oil.
Knead at speed 1 until we obtain a perfect gluten development. The dough will be completely strung on the hook leaving the sides of the bowl clean.
Remove the dough from the bowl of the mixer, knead gently and place in a previously greased bowl. Cover with film or its lid, and let rise at room temperature until it grows 1/3 of its volume. In my case it was 1 hour to 86ºF/30ºC (it was very hot...).
Refrigerate until the next day. In my case it was 11 hours to 39ºF/4ºC.
Temper the dough and preshape.
Remove the dough from the refrigerator and let it temper for 1-2 hours before working with it, depending on the outside temperature. In my case I left it for 75 minutes to 77ºF/25ºC. The dough should triple its volume.
Dump the dough out onto a clean work surface and gently degas the dough.
Divide the dough into 14 pieces of 38-40 g each.
Preshape each piece by placing the pieces of dough, if any, in the center. Gently roll the dough.
Cover with plastic wrap and let rest for 15 minutes.
Shape fartons.
Lightly dust a work surface with flour and stretch one of the pieces with a rolling pin.
Stretch it into an oval shape.
Roll the piece on itself, on the longer side. Seal the dough joint.
Place both hands on the piece and slide each of them to one side. In this way we will give length to the piece and at the same time we will obtain a uniform thickness.
We will give a length of approximately 25 cm.
If we observe that the piece is tense, let it rest while shaping other pieces. After a few minutes, stretch again by sliding your hands until the desired length is achieved.
Place the pieces on a tray lined with baking paper. Leave a small space between them so that they can grow during final fermentation.
Cover with cling film and let them double in size. In my case they were 3 hours to 82ºF/28ºC.
Bake.
Preheat oven to 350ºF/175ºC with heat up and down.
While baking fartons, prepare the glaze. Mix  powdered sugar with water and set aside.
Place the tray with the fartons in the oven at medium height and bake for 12 minutes. Its interior temperature should be around 190º-194ºF/88º-90ºC to be perfectly baked.
Take them out, brush with the glaze on the surface and put them in the oven for 2 more minutes. In this way we will fix the glaze.
Remove and let cool completely on a wire rack.
Serve horchata & fartons.
Serve horchata, chilled, in glasses or tall glasses. Remember to shake or stir well before serving.
Serve with freshly made fartons.
Enjoy!
Notes
It is very important to use good quality tigernuts and if they are with denomination of origin, much better.
We must wash the tigernuts well to remove possible impurities and dirt.
The longer we soak the tigernuts, the more they will be hydrated and the better they will be grinded. The ideal is to leave them for 18-24 hours. It is important that they have enough water to cover them and change the water 2-3 times during these hours.
During the soaking process, tigernuts should preferably remain refrigerated to prevent them from fermenting.
We must process tigernuts with very cold water to ensure that blades' friction does not overheat tigernuts and cause them to lose their qualities. The processing time will depend on the machine we use, but it should not exceed 2-3 minutes at medium speed at the beginning and higher at the end.
Once processed, we can taste it and sweeten it if we wish. If the tigernut is good quality, it will not be necessary to add sugar or add very little.
Optionally we can add some cinnamon powder or even lemon peel.
To extract tigernut milk, we can use a mesh, cheesecloth or cloth strainer. These three utensils will allow us to extract all tigernut milk without small portions of the crushed tigernut. In case of using a strainer, many small pieces would pass through, which would make it unpleasant to drink.
Tigernuts pulp, once pressed to obtain horchata, can be spread on a baking tray and let it dry at room temperature. We can do it in the oven at low temperature if we wish. Once dry, blend it again to obtain a finer texture and we can use it as if it were gluten-free flour to make sponge cakes, cookies, shortcrust pastry, crackers...
It is recommended to let the horchata stand for 4-6 hours in the fridge before serving. The flavors are enhanced, in addition to cooling well.
Dehydrated tigernuts should be stored at 39º-46ºF/4º-8ºC. In my case I bought 1 kg and I keep them in the refrigerator.
Respect all the steps, resting and rising times to obtain a good result both in flavor and in texture and sponginess.
Olive oil can be replaced by another variety of vegetable oil if you wish. But I recommend using this variety, whenever possible.
When shaping fartons, do not manipulate the dough excessively in order to prevent it from tensing and resisting. If this happens, let it rest before continuing to work with it.
Sugar glaze should be applied as soon as the fartons are taken out of the oven. Then dry for 2 more minutes to fix it.
To enjoy a perfect combination, we must serve fartons freshly made and very, very cold horchata.
A good way to beat summer temperatures is to enjoy very cold drinks. And I can't think of a better option than a homemade horchata with fartons.
Something that has surprised me, very pleasantly, is the incredible result we get making it at home. Its flavor is very intense, nothing to do with the ones we buy in the big supermarkets. And something that also plays in its favor is that we can control the amount of sugar we add. In fact, it can be omitted without any problem.
Personally, I like to notice a slight sweet touch, for that reason I decided to add a small amount, in addition to delicately flavoring with a little cinnamon powder. But if you prefer, you can make it with just the tigernuts. Well, and let's not forget the fartons! That takes horchata to another level ;)
Lots of love,
Eva
Sources: Chufas Bou, Viu Valencia
Archivado en