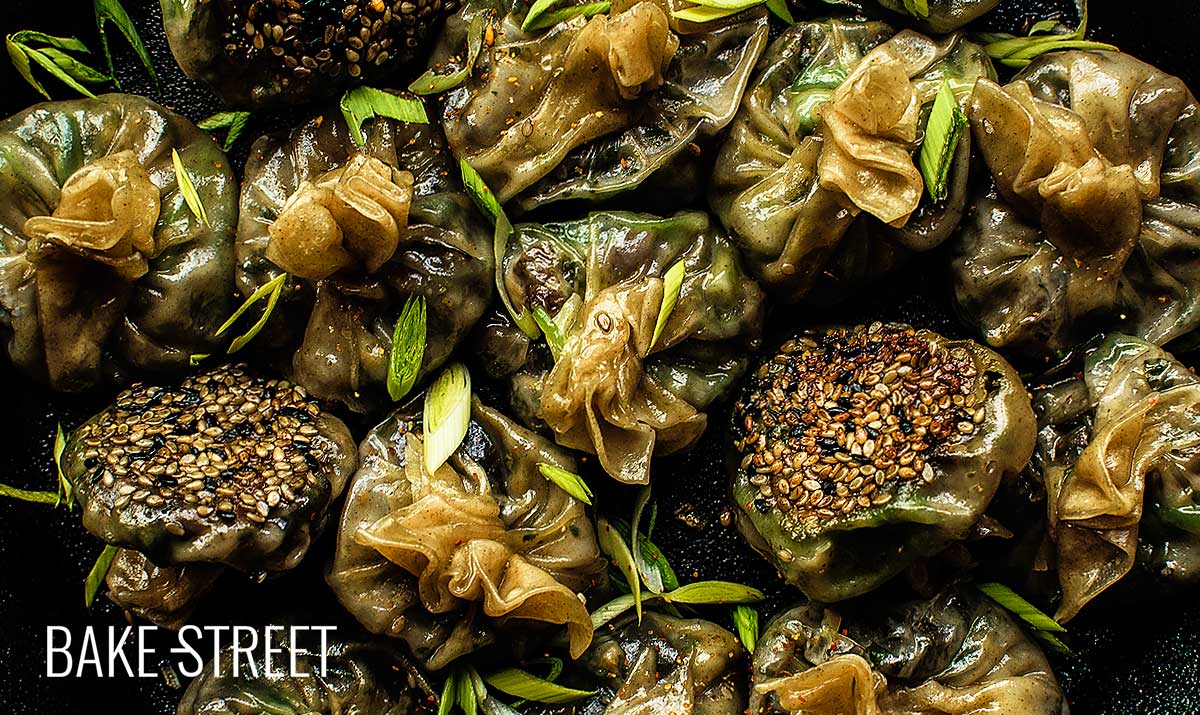 Eggplant, shiitake and wakame dumplings
Este post también está disponible en Spanish
Some time ago I left you the recipe for the wontons wrappers which, personally, I find very versatile since you can cook it boiled, fried or steamed. It admits a wide variety of fillings, shaped and can be served with the sauce that you like the most. The kind of things that never hurt to have in the freezer to get us out of a hurry. Today we'll see how to make eggplant, shiitake and wakame dumplings.
Shortly after publishing that post I left you a recipe to make with them, Shrimp Wontons Sichuan-Style. These are boiled and then served with a sweet, spicy sauce. Extraordinary.
Today we will cook them in a totally different way and with a vegan filling. We will fry them lightly to toast the base, add a little water and cook for a few minutes to steam. This ensures that all the pasta is cooked correctly.
A different filling.
Dumplings are usually filled with pork or shrimp. Although nowadays you can find a great variety of them and according to all the tastes and food inclinations.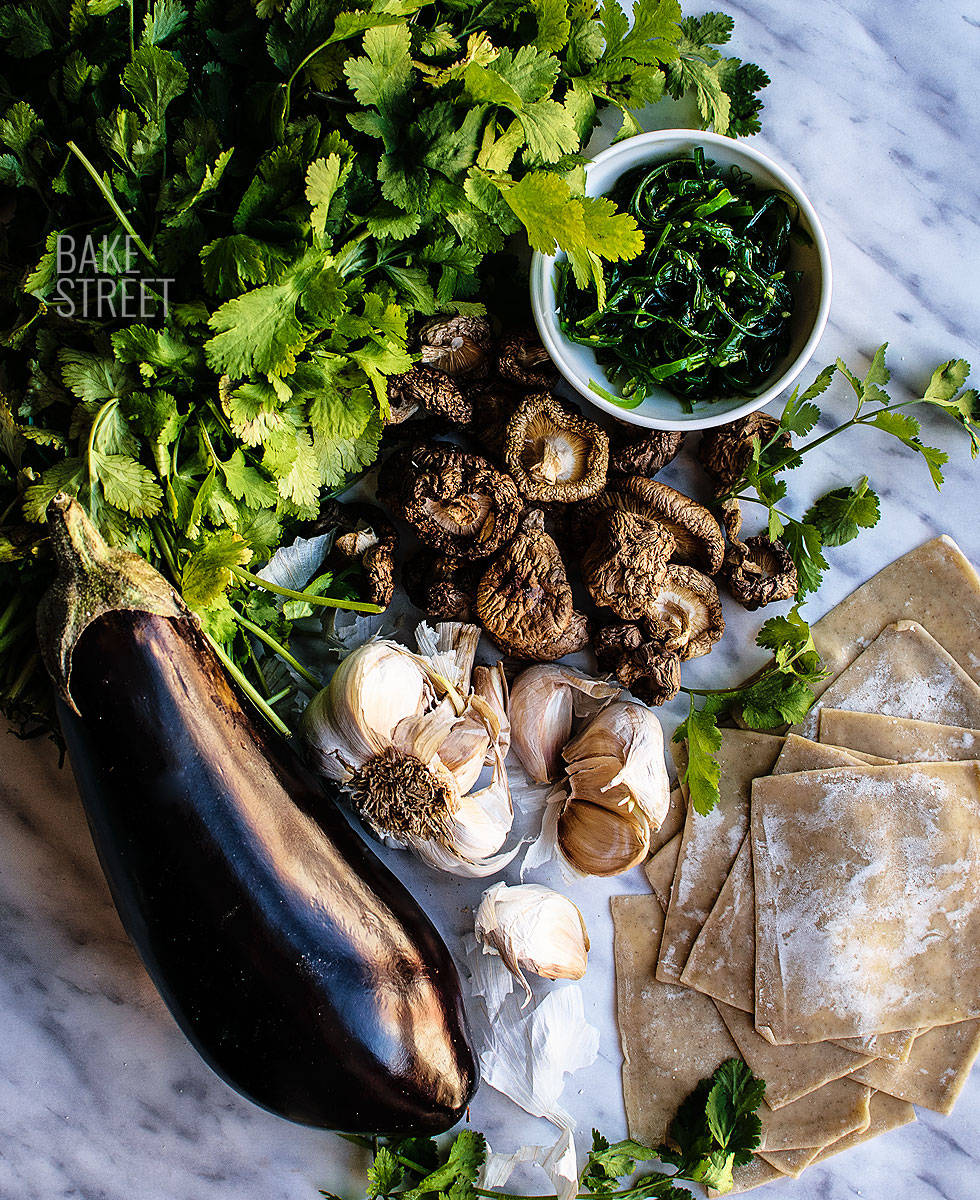 Even I like meat, it's hard to deny a good plate of Serrano ham, a tartar or sirloin… I don't usually eat too much. Mostly I like to eat vegetables of all kinds, nuts and vegetables. Ok and cheese, which would be mine in this world if I couldn't eat cheese every day and every hour.
That's why almost all the recipes I leave you with tend to contain more vegetables than other types of food.
Today's option is a combination of eggplant, shiitake, cilantro and wakame.
I love wakame, I'd eat tons. Whenever we eat Japanese food, it can't miss a plate of this seaweed. I'm fascinated by its texture, color and flavor.
To carry out the recipe, we will sauté the eggplant with a little garlic and then add a little soy so that it impregnates both ingredients well. Once it is warm, we will add the wakame seaweed along with the chopped cilantro (feel free to add as much as you like here) and the shiitake mushrooms. We'll mix well and have the filling ready.
You'll see that the shiitakes I use are dehydrated. Since we like them a lot at home and we consume them a lot, we usually buy a lot of them and a part of them is dehydrated. This way I can not only preserve them in time and in perfect condition, but also enhance their flavor. In this post I'll tell you how I do it at home. Of course you can use them fresh without any problem.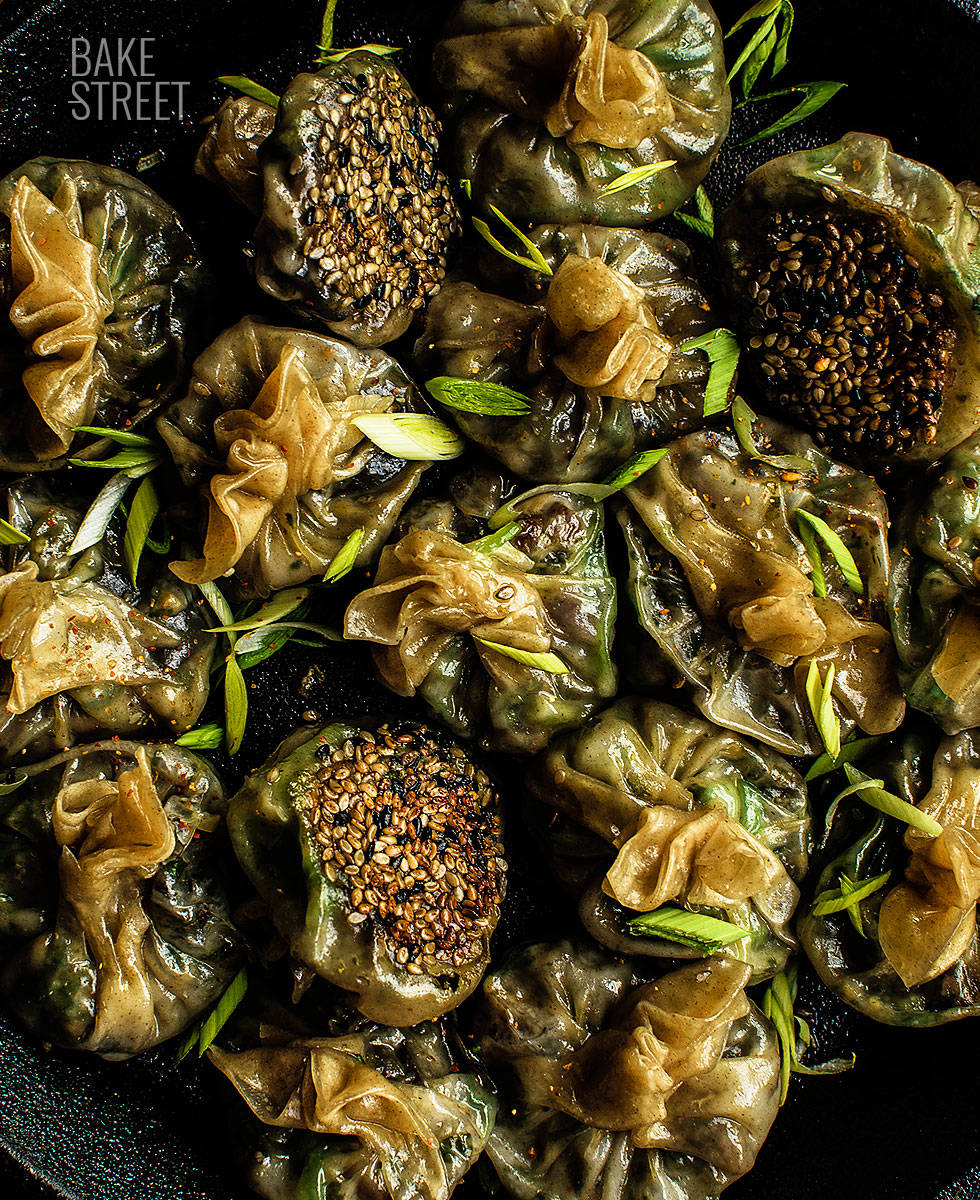 Cooking the dumplings.
A few days ago I saw the dumplings of Madeline Lu in which she decorated the base of these with sesame and then toasted in the frying pan and give them a light cooking with some water. The same way we would cook toasted dumplings at the base, but with the difference of the addition of sesame.
I really liked the idea of adding the taste of toasted sesame together with the filling and the dough, so I decided to follow this same process that she shows us in her recipe, thank you very much for this fantastic idea!
– Little paragraph – This Monday I want to share with you a song that I have heard what no one knows in my good youth times. Stereophonics "Maybe Tomorrow", Youtube link, stunning.
To finish, sprinkle with some laminated green garlic and serve with a sauce made with soya, Sriracha and sesame oil. Or the one you prefer 😉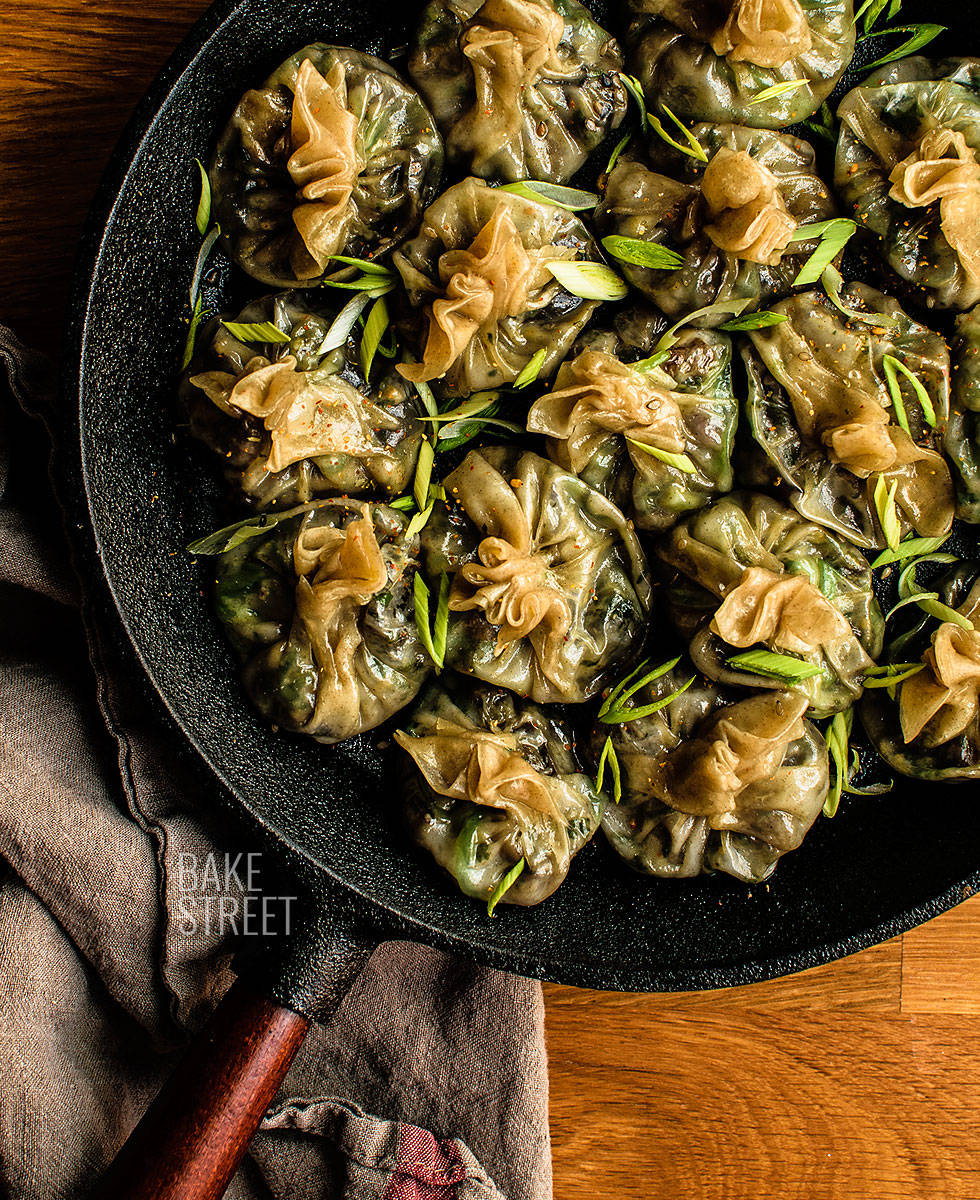 Ingredients
16 wonton wrappers (link recipe)
1 medium eggplant
8 dehydrated shiitake
1,75 oz (50 g) wakame
2 large garlic cloves finely chopped
a bunch of fresh cilantro
2 Tbsp olive oil
2 tbsp soya sauce
shichimi togarashi to taste
3,9 oz (110 g) water
black and white sesame
green garlics to taste
FOR THE SAUCE:
1,75 oz (50 g) soya sauce
1/4 tsp Sriracha sauce (link recipe)
2 tsp sesame oil
roasted sesame to taste
Instructions
Make wontons wrappers.
In this link you can see how to make your homemade wontons wrappers. But if you prefer, you can use wontons store-bought.
Hydrate shiitake mushrooms.
Place the shiitakes in a bowl, cover with boiling water and leave to soak for 30 minutes.
Drain well and cut into pieces. Set aside.
Cook the eggplant.
Wash the eggplant and dry it. Remove the stem and cut into small squares.
Place in a bowl with water and salt and leave to stand for 10 minutes. Drain very well to remove all the water.
Place a large skillet over medium-high heat. Pour in the oil and let it take a temperature.
Add the eggplant along with the garlic and cook until tender. It will take about 15 minutes, stirring occasionally.
Pour the soya sauce and sauté for another minute. Remove from heat and allow to cool.
Finish the stuffing.
In a bowl add the eggplant mixture together with the sliced and hydrated shiitake, the wakame seaweed and the finely chopped cilantro.
Sprinkle with shichimi and mix well.
Fill dumplings.
Take a wonton wrapper and fill with two teaspoons of the filling in the middle.

Wet the edges with water, to favor that the dough is sealed after shaping it, and close the wonton folding the dough in half giving a triangular shape.

Begin to fold the edges from one end to the other and press with the fingertips.

Slightly moisten the base of each dumpling and dip in the sesame.
Repeat the process with the rest of the wontons.
Cook the dumplings.
Place a frying pan on medium heat, pour in the oil and let it get warm.
Put the dumplings in the frying pan and let the base lightly brown. It will take about 2-3 minutes.
Pour the water, cover quickly and let them cook for 5 minutes.
Remove the lid and finish cooking for another minute so that the base is golden brown and crispy.
Serve.
Transfer the dumplings to a serving dish or in the frying pan.
Decorate with laminated green garlic, a pinch of shichimi togarashi and serve with the spicy soy sauce immediately.
Notes
The filling can be totally adjusted to your tastes, if you don't like any of the ingredients, you can vary it without any problem.
I have used dried shiitake mushrooms because they have a better taste, but they can be replaced with fresh shiitake mushrooms. In this post I'll tell you how to dehydrate them at home.

I'm vegan, can I make the dough without egg? Yes, of course. The dough can be made without the addition of egg by replacing it with water. For 300 g of flour we will need approximately 150 g of water.
You can serve the sauce according to your choice. I have left you a suggestion, but you can change it if you don't like it.
Dumplings can be frozen filled and shaped for 15 days.
These eggplant, shiitake and wakame dumplings are ideal for lunch and dinner. A different way of using our wontons wrappers, both in filling, shaping and cooking.
I loved the cooking method. The toasted and aromatic base, together with the filling and the soft dough, is simply exceptional. No doubt we will cook them this way on many more occasions.
I wish you a happy start to the week!
Big hugs,
Eva
Archivado en