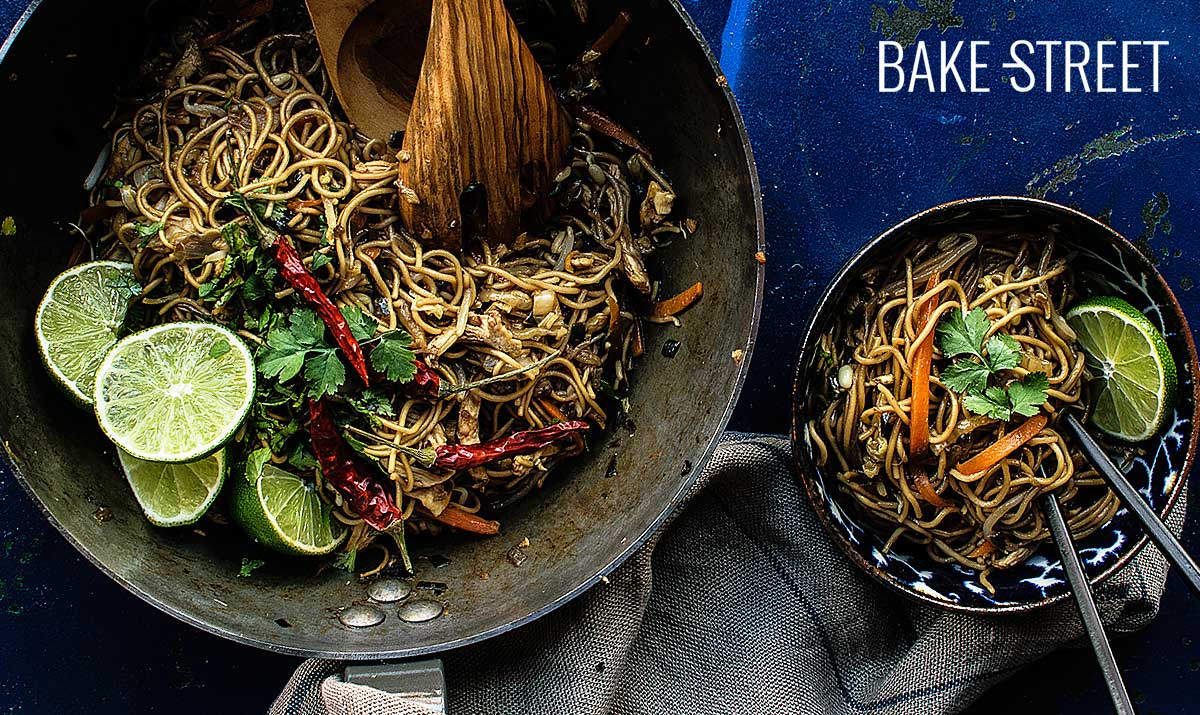 Mie Goreng, fried noodles
Este post también está disponible en Spanish
One of the ingredients that are never missing in my pantry are noodles. I find them very versatile because they combine very well with a wide variety of ingredients, and I can have them ready in a few minutes. Today I will show you how to make a marvel of Indonesian cuisine, Mie Goreng or fried noodles.
The Mie Goreng also known as mee goreng, my goreng or bakmi goreng, is a dish of fried noodles, traditional from Indonesia, Malaysia and Singapore. They have a lot of flavor and are slightly spicy. They amaze me.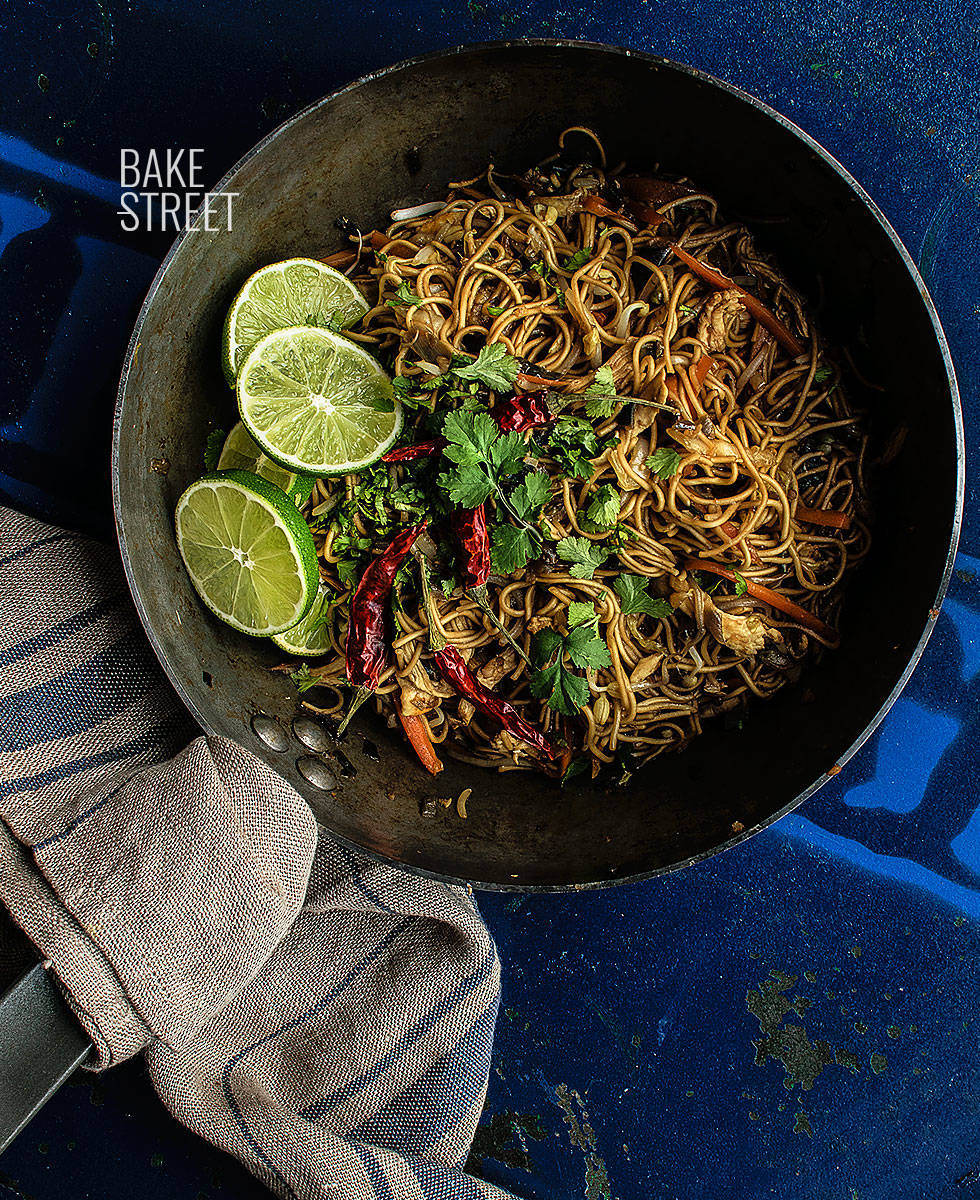 What do I need to prepare them?
It is made with very simple and accessible ingredients that are usually part of our food pantry on a regular basis. Like garlic, onion or shallots, chili, Chinese cabbage or pak choy, vegetables, chicken or prawns. Some preparations also add egg, either scrambled or fried, which can be integrated with the other ingredients or placed on the surface at the time of serving.
This dish is commonly found in street food stalls, along with the classic nasi-goreng (fried rice), or in haute cuisine restaurants.
In Sri Lanka it is a very popular dish thanks to Malaysian influences and we can buy it at food stalls all over the country.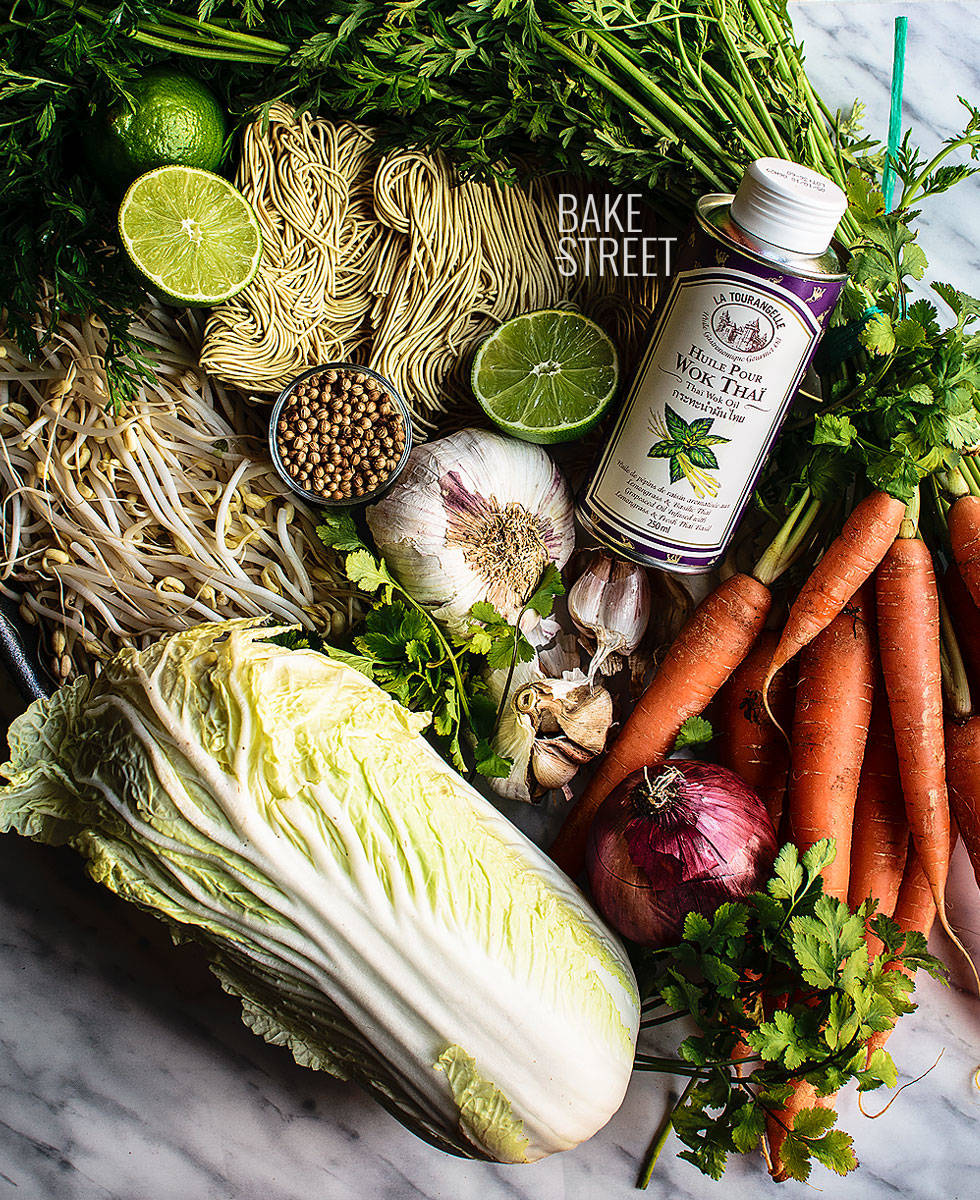 Mie Goreng origin.
It is an elaboration with a clear Chinese influence. Its origin comes from Chow Mein (Chinese fried noodles) and it is believed that it could have been introduced in Indonesia, Malaysia and Singapore through Chinese immigrants. They also have a certain resemblance to the Japanese Yakisoba.
This dish is distinguished by the use of sweet soybeans (Kecap Manis), which gives it softness and sweetness, along with the spicy flavor, fried onion, the absence of pork and the use of chicken or prawns instead. In any case, the most characteristic feature of this dish is that it is made with fresh and homemade ingredients, without the use of packaged foods.
There are other variants such as bihun goreng which replaces noodles with rice vermicelli or kwetiau goreng which uses flat rice noodles instead.
Carrying out the elaboration.
We will make these fried noodles trying to maintain their more traditional essence, but also, providing some ingredients that fit my personal taste. In this case the Thai oil, lime and fresh cilantro that will make our dish much fresher and together with the bittersweet flavors, we will achieve a fantastic result.
Traditionally these dishes can be prepared in a wok, but it is not necessary to have it. In my case, I have prepared them in the Buyer's Skillet, as they are high, it is perfect to make this type of recipe, in addition to its perfect heat distribution over the whole surface, which guarantees a fast and uniform cooking.
I adapted this amazing recipe from Seonkyoung Longest, thank you dear!
Ingredients for 2 serves
85 g dried egg noodles
115 g chicken breast
2 Tbsp Wok Thai oil La Tourangelle
2 large garlic cloves
½ large purple onion
1 tsp coriander seeds
80 g carrot, peeled and cut into strips
250 g Chinese cabbage finely sliced with mandolin
90 g soy bean sprouts
fresh cilantro to taste
1 Tbsp fried onion (optional)
lime wedges
FOR THE SAUCE: 
45 g vegetable and chicken broth, preferably homemade
1 Tbsp Kecap Manis (Indonesian sweet soy)
soy sauce, 1 Tbsp
1 tsp Sriracha sauce, recipe on the link
Instructions
Make the sauce.
In a small bowl mix all the ingredients of the sauce until completely homogenized.
Set aside.
Sauté the vegetables and chicken.
Cook the noodles as specified on the packaging. Set aside.
Finely chop the onion and garlic, set aside.
Place the iron skillet on medium heat. Pour 1 tablespoon of Wok Thai oil and let it take a little bit of temperature.
Add the chicken breast and cook on both sides until lightly browned. Remove from the iron skillet, salt slightly.
When we can handle it without burning, we'll cut the chicken into strips. Set aside.
In the same iron skillet, add the other tablespoon of oil together with the onion, chopped garlic and ground coriander.
Cook for 3-4 minutes stirring occasionally. It should take a slight golden color, but not burn.
Add the carrot together with the Chinese cabbage and cook for 1-2 minutes. You will notice that the vegetables are reduced, due to the loss of water, and become slightly tender.
Add noodles, previously cooked, along with the sauce we had reserved.
Cook at medium heat, stirring at the same time to allow ingredients to mix evenly.
Let for 2-3 minutes, no liquid should remain on the base of the iron skillet.
Add the soy beans sprouts together with the chicken in strips and mix.
Remove from heat, sprinkle the fried onion with the fresh cilantro and serve with lime wedges.
Notes
We can use fresh or dried noodles, at our choice. In case of using them fresh, we will only have to add them to the frying pan with the rest of the ingredients at the moment that is specified in the elaboration. If we use dry noodles, I recommend you to prepare them while sautéing the vegetables.
Do not cook the noodles longer than specified, otherwise, after frying them, they will take a texture too soft and unpleasant.
Traditionally this dish is made with pak choy, although it can also be made with Chinese cabbage or green cabbage. This time I decided to use this ingredient that I like best at home. It also adds texture to the production.
We can substitute shrimp for chicken. Sauté them in the same way as the chicken and set aside to add to the dish later.
If you don't find the sweet soy sauce, you can substitute it with normal soy sauce.
I use is home-made Sriracha sauce and is too hot, that's why I only add 1 teaspoon. If you use store bought sauce, you must add more, 1 tablespoon or adjust it to your tastes.
Personally I like to squeeze a little lime juice over the noodles. I leave it up to you.
It's common to serve the Mie Goreng with a fried egg, so if you dare to enjoy a super-complete dish, don't hesitate to do so.
Buyer iron Skillet, olive wood spoon and fork from Berard from Claudia & Julia.
Don't forget to try this Mie Goreng, I'm sure you'll love it! It is a dish that we can have ready in 20 minutes and will solve a lunch or dinner, enjoying a lot more.
As you can see, it is not necessary to have a wok to elaborate it. The high quality of Buyer's iron Skillet is perfect for making this type of preparation, in addition to its perfect heat distribution over the entire surface, which guarantees a fast and uniform cooking.
I can't wait to see yours and tell me what you think!
Big hugs,
Eva
Archivado en