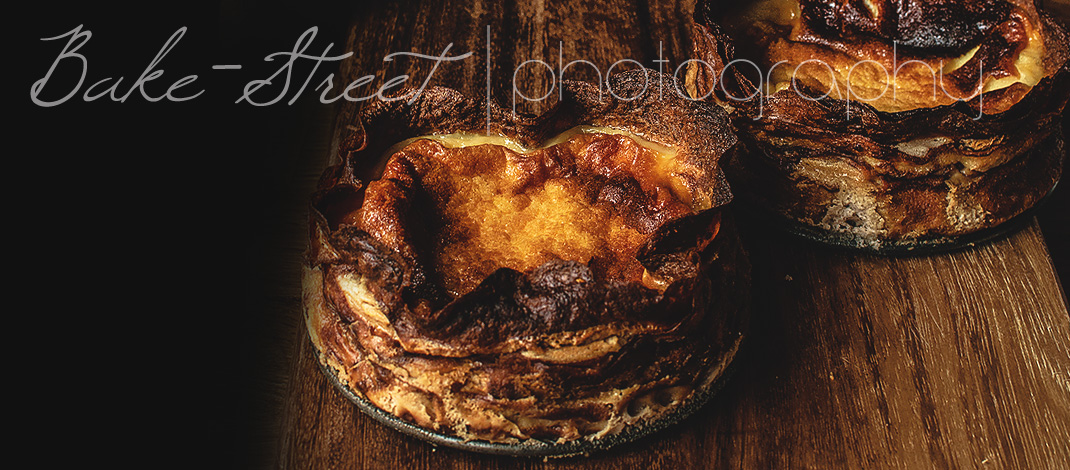 Cheese Blintz Soufflé, the best crepe cake
Este post también está disponible en Spanish
I have always been a super fan of cheesecakes… and everything related with cheese. I love it, at my parents home we looked like mice. It was always a good time to eat cheese. I haven´t made cheesecakes from long time ago, so when I saw this Cheese Blintz Soufflé I felt in love and had to make it immediately!
It is a great recipe, I think that it join each element to make a perfect afternoon weekend: crepes, cheesecake, custard… I think it would only need a good film and a blanket!
Today I share a song of Kings of Convenience that I like too much, I hope you too 😉
This recipe is from one book of my last Christmas presents, that I hadn´t recommended yet, "The Seasonal Jewish Kitchen" of Amelia Saltsman. It is a fantastic book, a jewel from Jewish cuisine in which you can find seasonal recipes. Behind each recipe you can find a personal story or from her family, I think this makes a closeness with the reader. I´m sure you will love it the way I do.
In her book, she shares that this recipe is from her mother in law childhood cookbook that 3 versions were included. Amelia give us her own version with layers of crepes topping with soufflé.
Is there any way to make a perfect Cheese Blintz Soufflé?
Of course 😉
Crepes must be thin, the more the better. Sauce pan must be hot when you pour the batter and work fast to distribute over the surface. I made crepes twice, first time I got 9 crepes and second 16 crepes… don´t give up!
Can we make crepes in advance? Yes, of course! In fact it will take time make them, so a good option would be make them the afternoon before. Once they are cool, cover with plastic wrap and refrigerate overnight.
Amelia says in her book that it is possible to refrigerate assemble cake until next day, crepes with filling.  This way you can bake early in the morning. I don´t make it this way.
Original presentation is in a 8-inch square pan. I decided to use three round cake pans.
It can be served with jam, confiture, fresh fruits, caramel… what you wish!
CHEESE BLINTZ SOUFFLÉ:
FOR THE CREPES:
16 crepes make in a 6-7 inch iron skillet.
2 large eggs
3/4 cup (180 g) whole milk
1/4 cup (60 g) water
3/4 cup (95 g) pastry flour
1 Tbsp (15 g) sugar
1/4 tsp salt
4 Tbsp (55 g) melted butter
FOR THE CHEESE FILLING:
12 oz (340 g) cream cheese
4 oz (115 g) crème fraiche
1 large egg
2 Tbsp (30 g) sugar
1/2tsp salt
1/2 tsp cinnamon powder
FOR THE CUSTARD:
2 large eggs
3 Tbsp (45 g) sugar
5.3 oz (150 g) crème fraîche
INSTRUCTIONS:
Make the crepe batter.
Melt butter and let cool.
In a large bowl add eggs, milk, water, salt, sieved flour and 2 Tbsp of melted butter, mix until combined. You can use a blender, if you wish.
Cover with plastic wrap and refrigerate for 1 hour or overnight.
Make crepes.
Remove the batter from the fridge and stir to reblend.
Preheat a 6-7 inch pan or iron skillet over medium high heat.
Once pan is warm, brush with melted butter and pour a little a mount of batter. Quickly tilt the pan to distribute the batter over the pan surface. We can use the bottom from the spoon to distribute batter. We must make a thinly crepe. To know roughly the amount to add, divide the total batter into 16 parts.
Cook until the edges turn golden brown and looks crispy, about 1-2 minutes. Flip and cook 1 minute more.
Remove from the pan and repite with the remaining batter to make all the crepes.
Use melted butter only as needed to keep the crepes from sticking.
Make cheese filling.
In a medium bowl add all ingredients and stir until smooth. You can use a blender if you want.
Set aside.
Assemble Cheese Blintz Soufflé.
Preheat oven 350ºF.
Grease 3 round cake pans, 4.7 x 1.6 inches with melted butter. We need 4 crepes for each cake pan.
Lay one crepe and pour some of cheese filling, cover with one crepe, spoon cheese filling again, cover with another crepe, more cheese filling and finally one crepe.
Repeat the process with the other two cake pans.
Make the custard.
In a medium bowl whisk eggs with sugar until thickened.
Add crème fraîche and whisk lightly until combined.
Pour the mixture over 3 cake pans. We will get a few remaining batter…
Bake Cheese Blintz Soufflé.
Bake for 55 minutes, in the last 2 minutes heat the broiler and let until golden brown. No more! or it will be burnt.
Remove from the oven and let cool completely onto a rack.
Serve…
Unmold cakes, it will be too easy.
Serve with blueberry jam, orange, fruits compote, fresh fruits… or simply this way.
Enjoy it too much!
PRESERVATION: Refrigerate in an airtight container for up 5 days. At home were only one day and a half…
I promise this cake is absolutely amazing! You can make it in advance to make easier a family or friend meal or dinner.
If you prefer an individual presentation, you can use a smaller sauce pan and assemble in a small ramekin, for example. It could be an awesome presentation 😉
Enjoy weekend, see you on Monday!
Eva
Archivado en