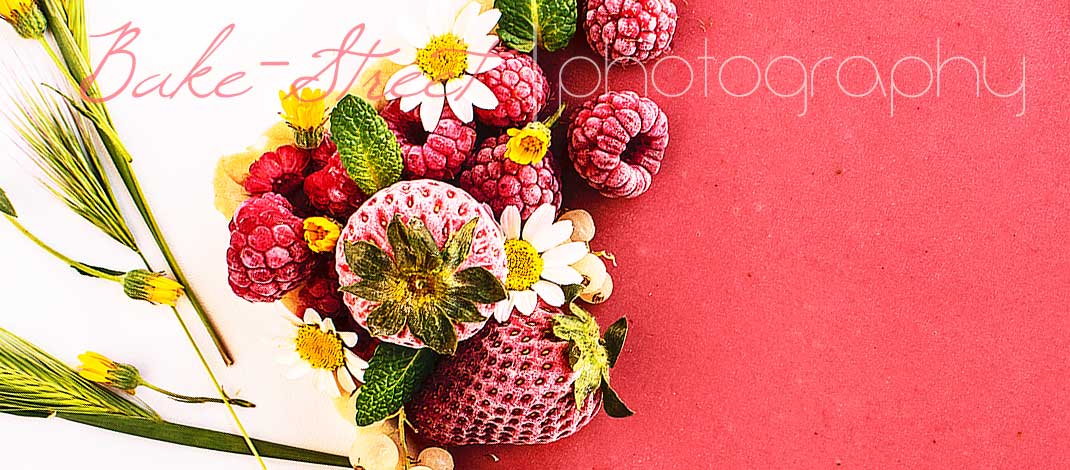 Strawberry, peppermint and pink pepper tart
Este post también está disponible en Spanish
I recognize that I enjoy very much doing this type of cakes with fruits, in fact almost always I am thinking of possible combinations with fruits, aromatic herbs, spices … Not only because they are very tasty, but also because I love the whole process of creation. Starting from the moment I decide what fruit to use until the last when I find myself decorating it before photographing it. This strawberry, peppermint and pink pepper tart was thought for this time of year in which we can enjoy the strawberries at their best.
It is a fruit with a lot of color and flavor, but something funny happens to me and it is that I do not usually feel like consuming it until the moment I do it. If there are other fruits, I leave the last choice strawberries (do not tell me why). But when I try something elaborate with them, I usually like it a lot.
The idea of the strawberry peppermint tart is born thanks to the strawberry and peppermint mojito, but in this version we will not see a drop of alcohol. It is a very lively and refreshing combination, perfect to enjoy this moment of the year in which the first summer days begin to arrive and we are surrounded by flowers full of color wherever we look.
The truth that I thought a lot about the base of the cake, I thought of many options and it was one of the things that took me most time to decide. In the end I opted for a classic,  almond pâte sucrée with a touch of vanilla that will go very well to the filling of strawberry and peppermint.
The filling has a creamy base, based on other filling that I have previously made such as pineapple, ginger and turmeric tart or lemon and basil tart (only available in Spanish), but with a firm point to maintain its shape after cutting. It is an elaboration that I use quite a lot because I really like the texture that is obtained and the finish so soft and light.
This group has been a recent discovery for me, they make amazing versions of songs already existing, they are "The Lost fingers". Today I share with you this version "Pump up the Jam", I hope you like it 😉 Youtube link.
To decorate the tart I wanted to give it a country feel, which when we saw it reminded us of the sensation of going cross country with our summer skirt, ankle socks and a sports picking bouquets of daisies, wheat spikes and poppies (it is a memory I have of me childhood and I love it!).
When I was little we lived in front of a very large estate and I remember that in spring you could run on a blanket of poppies and daisies. If you went further you could hide among the wheat, without stooping! I had to be very small, and my mother would not stop calling me because she did not see me. I remember those moments with a lot of affection and it was what I wanted to capture in the tart that I leave today.
STRAWBERRY, PEPPERMINT AND PINK PEPPER TART:
Rectangular tart pan 8 x 12 inches
FOR THE ALMOND PÂTE SUCRÉE:
8,7 oz (245 g) pastry flour
1,2 oz (35 g) ground almond
4,5 oz (130 g) cold unsalted butter
1 large egg
3 oz (85 g) icing sugar
0,02 oz (2 g) salt
few drops of vanilla extract
FOR THE STRAWBERRY, PEPPERMINT AND PINK PEPPER CREAM:
18 oz (500 g) natural squeezed strawberry juice (about 32 oz (900 g) strawberries)
1,4 oz (40 g) freshly squeezed lemon juice
16 fresh peppermint leaves + 4 leaves more
0,035 oz (1 g) smashed pink pepper
3 large eggs
3 oz (85 g) unsalted butter, melted and cooled
6,2 oz (175 g) sugar
4 y 1/3 gelatin leaves
pinch of salt
FOR DECORATE:
frozen strawberries
peppermint
frozen raspberries
frozen currants
daisies
INSTRUCTIONS:
Make almond pastry.
Grate butter, set aside.
In a big bowl add pastry flour with ground almond, grated butter and salt. Mix between your hands until combined. Texture must be grainy.
Add muscovado sugar, egg and mix lightly.
Transfer the dough to a counter and knead making fraisage technique. It will be useful to get an homogenous dough but without gluten developed.
Put the heel of the hand over the dough and push to the front little by little to get a merged dough but without being elastic. We can see how to make it in this video.
Once the dough is homogenous, roll it between two teflon sheets into 0,11 inches (3 mm). Diameter dough must be bigger than iron skillet.
Let sit between two sheets over a baking tray in the fridge for 2 hours or overnight.
Place the almond pastry in the tart pan and bake.
Place the pastry on the pan and adjust gently, without pressing. To avoid leaving traces marked, the ideal is to make a ball with excess pastry and press gently, both the sides and the base, with it to fit.
roll on the surface with a rolling pin to remove the excess of pastry and place the pan in the fridge for 30-40 minutes.
Preheat oven 345ºF.
Remove from the fridge, line pastry with baking paper and fill with ceramic pie weights or uncooked beans.
Bake for 15-20 minutes.
Remove ceramic pie weights and bake for 5 minutes more.
Remove from the oven, with care, and let cool.
Make the strawberry, peppermint and pink pepper cream.
Fill a bowl with very cold water and introduce the gelatin leaves inside to make them hydrate.
Melt the butter, set aside.
Wash the strawberries and remove the green part.
Using a blender we will elaborate the strawberry and peppermint juice. Add both in pieces and liquefy, reserve the juice.
Squeeze the lemon and pour into a medium-sized pot.
Pour the strawberry juice along with eggs, sugar, melted butter, the 4 peppermint leaves and the smashed pink pepper.
Place over medium heat stirring (my vitroceramic hob has 1-9 position, I used the 5), thus avoid adhering to the bottom of the pan and forming lumps.
Keep it to the heat, beating with the rods constantly until the mixture reaches the 181ºF, for this we will help us of a digital thermometer. It is important that the mixture does not boil. It will take us about 10 minutes, patience.
Remove from the heat and let the mixture reduce its temperature to 131-122ºF.
Strain the mixture to remove solids.
Add the hydrated gelatin leaves, previously very well drained, and mix with the rods until completely dissolved.
Pour the strawberry mixture over the base and place in the fridge overnight.
Decorate the tart.
We will decorate the cake just before serving so that the frozen fruits maintain their frosty appearance.
Put some raspberries, strawberries and currants. Decorate with small peppermint leaves and some daisies.
Serve.
PRESERVATION: We can keep it refrigerated in an airtight container for 4-5 days.
NOTES ABOUT STRAWBERRY, PEPPERMINT AND PINK PEPPER TART:
Do not brush the base of the tart with egg at the end of the baking, otherwise the filling will not "grab" and skid on the base when setting.
To guarantee a good flavor of the filling, use ripe and good quality strawberries.
Peppermint is added in two ways: processed along with strawberries and infused to enhance its taste a little more.
Pink pepper can be omitted if you do not have it, it gives a very particular flavor but we do not be worried if you do not have it at hand.
Place the frozen fruits just before serving, that way they will keep their frosty appearance while serving.
If you do not like frozen fruits use them fresh or even decorate with dry meringues, flowers … at your choice.
This strawberry, peppermint and pink pepper tart is an explosion of freshness and flavor. I dare say that even if you do not like too much this fruit, you will like it. Otherwise … do not worry that I eat your piece 😉
Have a nice weekend!
Big hugs,
Eva
Archivado en