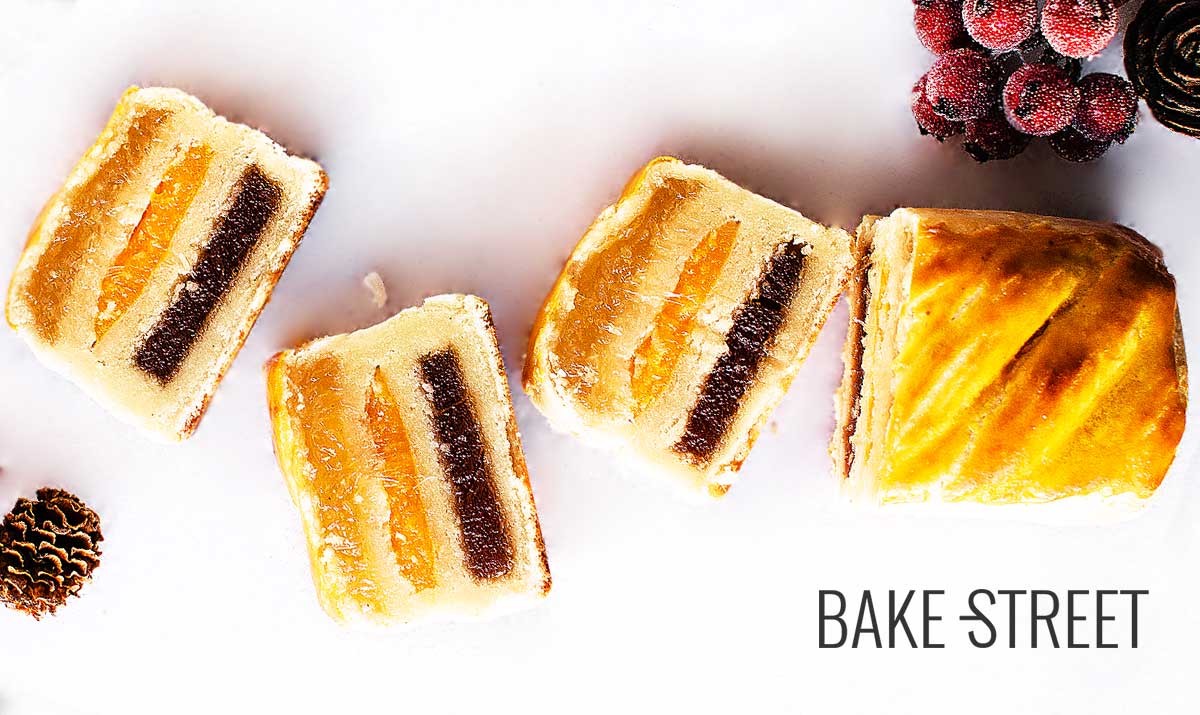 Pan de Cádiz, nougat from Cadiz
Este post también está disponible en Spanish
This year you can't complain about the amount of Christmas recipes I'm leaving you. Besides, doing a tour around the world! We have to make the most of homemade sweets. Not only do we enjoy doing them, but in many cases they are surprisingly better than the ones we buy. The elaboration of today has Andalusian origin and is traditional of Cádiz, hence its name, Pan de Cádiz, nougat from Cadiz.
This pastry consists of a marzipan base that is filled with different ingredients. From candied yolk, sweet potato confit, candied spaghetti squash, quince paste or candied fruit. The most common of all, especially in those where we can buy packaged, is filled with yolk candy and sweet potato.
Supposed origin of Pan de Cádiz.
It seems that the first preparations of this "almond bread" originate in a more different area than we can imagine. When the Napoleonic troops besieged Cadiz, they controlled the entry and exit of cargo ships. This resulted in a shortage of food, including flour.
The absence of this ingredient, added to the times of crisis, led the Cadiz people to resort to almond warehouses prepared for export to the Indies. They thought this ground ingredient might give rise to some kind of bread. Then it fell into oblivion, when there was no longer a shortage of flour, and became considered a sweet.
Of course, this popular belief was not such and how it is told, rather it is considered a legend. And if that had been the case, you wouldn't have used such an expensive ingredient. At that time its cost was three times that of flour.
There seems to have been no such shortage of flour since within days of the siege, bakers were provided with the amount of flour they ordered and a few more barrels so that there could be enough bread. There was only a shortage of bread for the first few days, because panic took hold of the population and they grabbed more bread than needed because of their fear of starvation.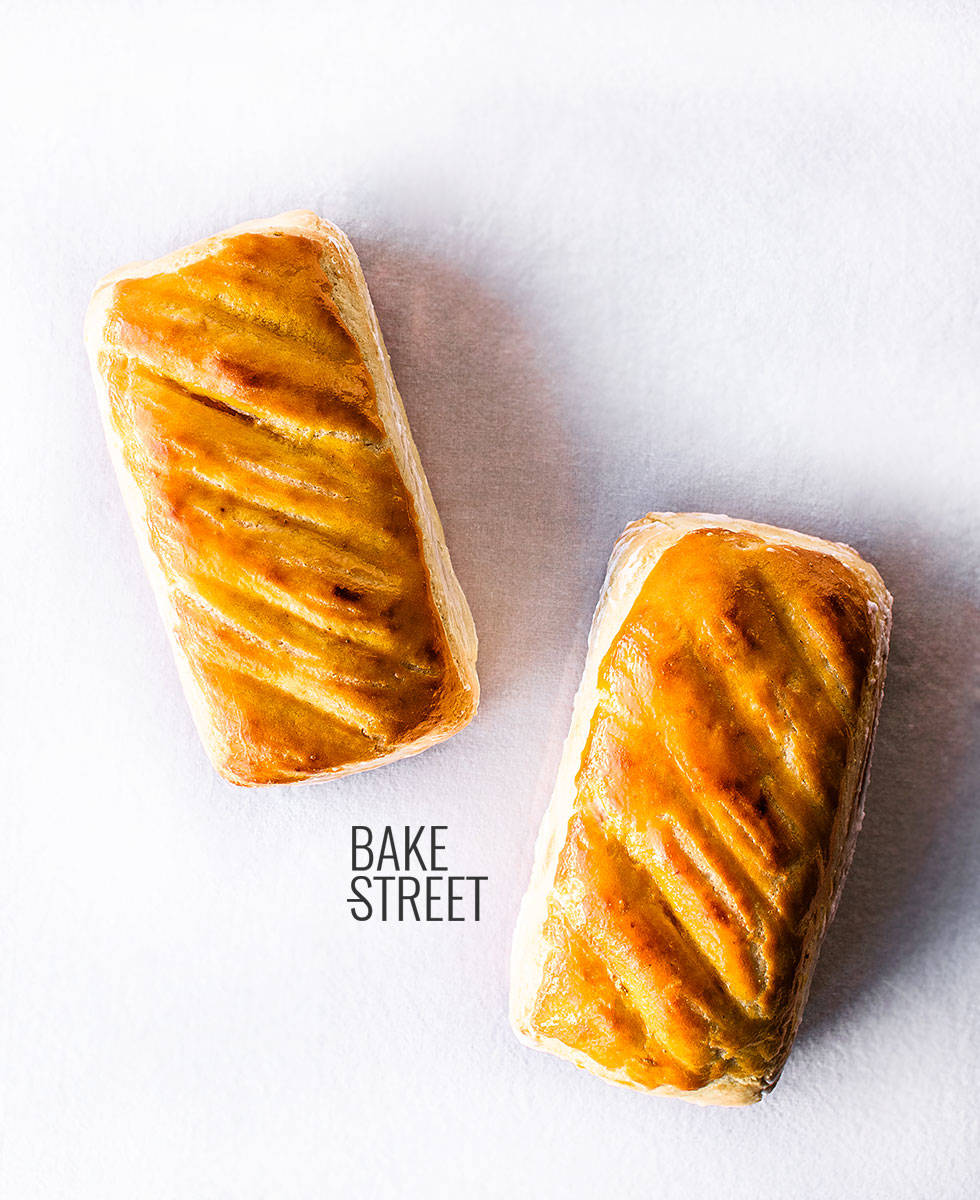 The first preparations related to bread in Cadiz.
In 1747 there was a recipe book that revolutionized the elaboration of pastries from that time "The art of pastry making" written by Juan de la Mata. In the sweets section, there is a marzipan stuffed with jam called "double marzipan or lined".
At the time of the siege, there was already a sweet that used two of the main ingredients of pan de Cádiz and were baked. Some "Marzipan and fruit buns" written in the Miralo High School Cookbook, a handwritten recipe booklet from 1811, in Ronda.
In the Diccionario de la Academia Española of 1826, a sweet pastry made from marzipan dough, or another very delicate marzipan dough stuffed with preserves, is already called "pastry". We already found this exact definition in the Diccionario de la Lengua española of 1770, referring to the "bollo maimón". where, with the same definition, the Diccionario de Autoridades of 1726 already appeared in the first dictionary published by the Royal Spanish Academy.
In the handwritten notebook of the confectioner Joaquín Gacén, where he wrote down his knowledge, between 1804 and 1807, the process to shape the marzipan and contain its filling is already detailed.
In the first cookery book published in Spain and translated from the French "The New Economic Cook and the famous pastry chef friend of the sweet tooth", in 1825, you will find recipes for coloring and shaping marzipan figures in the form of sausages, hams, sausages, sausages and fruits.
Over time, the filling of those pastries became more complex with more elaborate preserves inside. In the book "The Modern Confectioner" by José Maillet in 1851, various jams and other options are listed such as: mashed sweet potato, chestnuts in syrup, candied spaghetti squash, apricot paste, quince or candied fruit.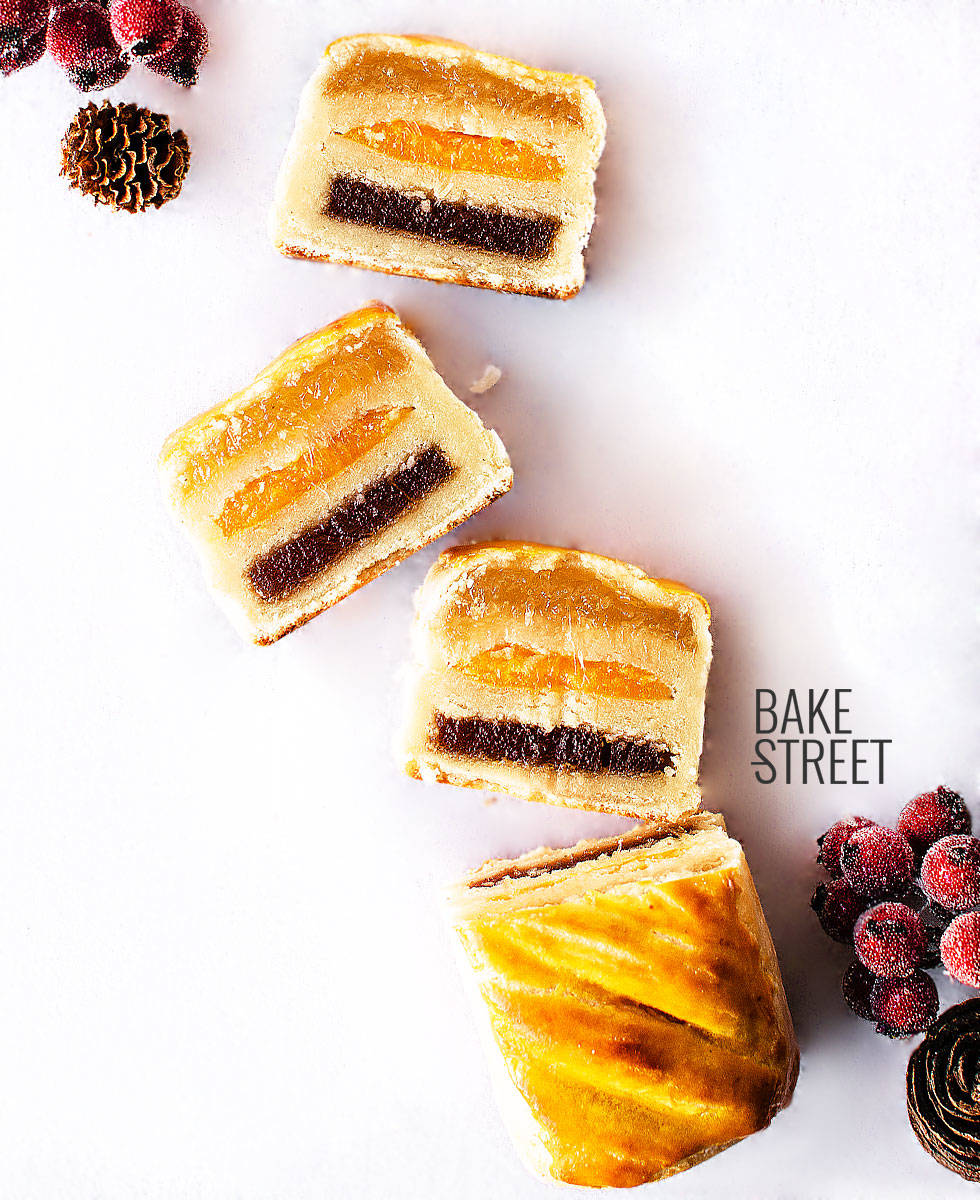 Creating pan de Cádiz.
Also known as nougat from Cadiz, it is originally from Cadiz as its name indicates. Its creation is attributed to the pastry chef Antonio Valls Garrido, born in Malaga and confectioner who owned the "Vienna Pastry Shop" – "Pastelería Viena" from 1929 to 1969. Antonio started working in a confectionery shop in Malaga at the age of 9. After being orphaned, he was transferred to Cadiz where he started working in the confectionery "La Madrileña".
It was in this confectionery where he met Salvador Robles, current owner of the "Vienna Pastry Shop" at that time, starting working with him at the age of 12. After 8 years working with Salvador, Antonio travels to Argentina thanks to a recommendation and starts working in the confectionery "Las Violetas". There he acquired extensive knowledge about chocolate, biscuits, sweets… After several years working in Argentina, Salvador offered him the position responsible for Vienna Pastry and Antonio decided to return to Spain in 1918.
In 1923, Antonio remodels the business by creating a tea room attached to the pastry shop. It became a point of reference in Cadiz circles and was the site of many celebrations. Finally, in 1929, Salvador transferred the business to Antonio and became the owner. Because his daughters did not want to continue with the family business, he had to close the bakery in 1969.
Antonio was a pioneer in the city with the catering that he made in different places of the city. Among his preparations the most outstanding were sweet ham, meat pies, chocolate with croutons and the preparation of Chantilly. Besides being the creator of this nougat of Cadiz, registered by the trademark "Ambrosía".
Ingredients for 2 pieces
FOR THE MARZIPAN:
8,8 oz (250 g) ground almond
8,8 oz (250 g) icing sugar
2,2 oz (62 g) egg white
FOR THE CANDIED YOLK:
3 large egg yolks
1,75 oz (50 g) icing sugar
FILLINGS:
apple or quince paste
candied spaghetti squash or candied fruits
FOR BRUSH:
Instructions
Make the marzipan.
In a bowl mix ground almond along with the icing sugar and egg white.
Mix with your hands until obtain a homogeneous and smooth dough.
Shape a disc, cover with film and let it stand for 2 hours at room temperature.
Make candied yolk.
In a small saucepan pour the 3 yolks together with the icing sugar.
Place in medium heat and cook, stirring constantly with a whisk, until thickened. We'll get a creamy, dense paste. It'll take about 5 minutes.
Pour into a small bowl, cover with film and let cool completely.
Roll and cut the marzipan.
Using an adjustable roller and a 6 mm disc, stretch the marzipan between two sheets of baking paper. We can also do it between two sheets of Teflon, usually it's how I stretch this type of doughs.
Cut the ends to give rectangular shape. These cuts are wrapped with transparent film, we will use them later.
Cut 8 rectangles of 2 x 4,1 inch (5 x 10,5 cm) approximately. We take 4 of them and set aside the rest os pieces wrapped in film to prevent the marzipan from drying and hardening.
Assemble pan de Cádiz.
Place a sheet of film on a clean work surface.
Put a rectangle of marzipan and over it some apple paste.
Cover with another rectangle of marzipan and spread half of the candied yolk over it.
Place another rectangle of marzipan and cover with candied spaghetti squash.
The last rectangle must be rolled until it reaches a size that covers all the piece.
This last rectangle alone will not be enough. So we'll add some of the marzipan leftovers that we've kept at the beginning. Join the pieces and stretch with the roller.
Cover with the marzipan all the pan de Cádiz, surface and sides. Seal the joint with the base and trim the excess.
Wrap with transparent film, give some shape, and set aside.
Repeat the process to make the other pan de Cádiz.
Bake.
Preheat oven to 480ºF.
Place the pastries on a tray lined with baking paper.
With the aid of a sharp knife, score without cut the surface making inclined parallel lines.
Brush with egg yolk only the surface and place in the oven.
Bake for 4 minutes, light the grill and bake for 2 more minutes or until it has a nice golden color.
Remove and allow to cool completely on a rack.
Notes
I have seen that I need to use ground almonds. Can I make my own ground almond? Of course. You can use that variety of almonds you like best, the marcona is ideal, and grind it at home.
This marzipan recipe is made with icing sugar, do not use sugar to make it. If we made a syrup, we could use it because its texture is lost when melting in the syrup.
The egg whites can be fresh, directly from the egg itself, or pasteurized. As you prefer.

The fillings can vary. The most traditional is candied yolk and sweet potato purée. In my case I have used apple paste, because some time ago some friends brought us tons of cider apples and, for the most part, I used them to make apple paste. But it can be replaced by quince.
Candied spaghetti squash can be omitted, if you don't like it, and use candied fruit instead.
Only the surface is brushed with egg yolk, the sides must retain a whitish color.
We can preserve the pan de Cádiz wrapped in film and refrigerated for several days.
I don't know how I do it, but every time I start writing I get longer than that. You still have time to surprise this Christmas with this Pan de Cádiz. It is much easier than it may seem at first and the results are fantastic.
I want to take this opportunity to wish you a very happy holiday, have a wonderful Christmas Eve, a better Christmas day and rest, enjoy and toast a lot! Next week I'll leave you only one post, because of the holidays. We also have to enjoy family and friends :D
Best wishes to all of you and a huge hug!
Eva
Sources: La Voz Digital, Cocina Gaditana del Doce.
Archivado en