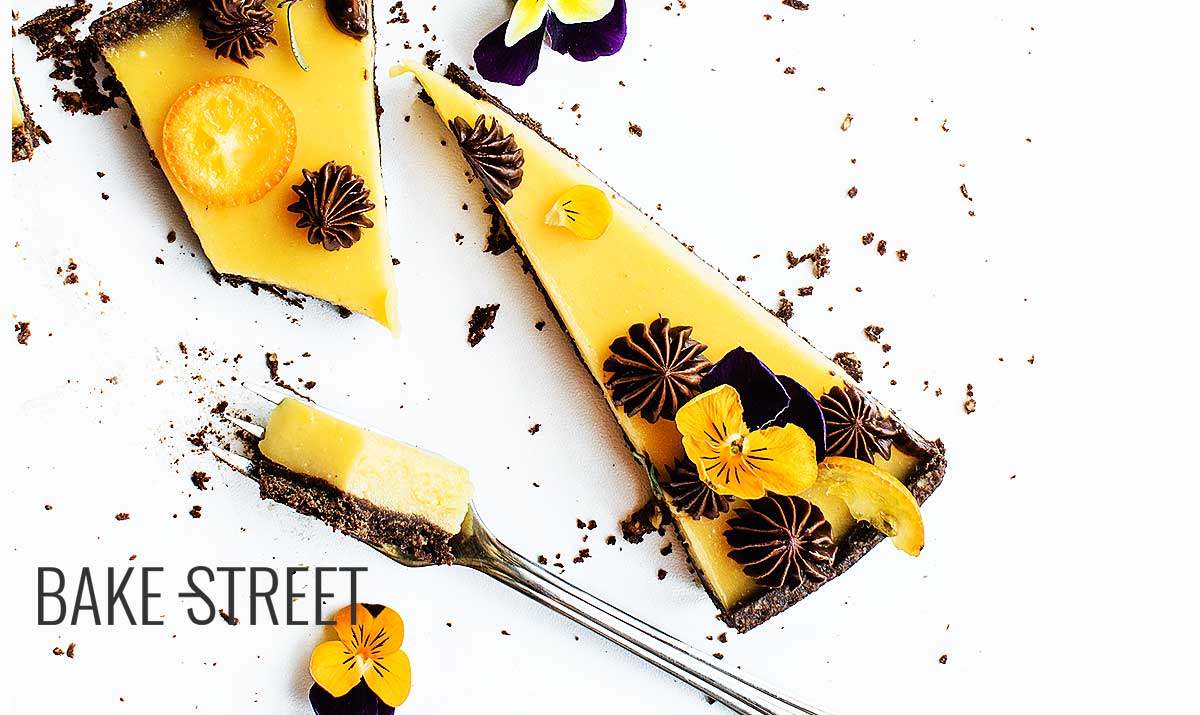 Orange, apricot and chocolate tart
Este post también está disponible en Spanish
Long time without making a tart for you, right? Today we will solve it, we have tostart the weekend with force (and … the month of August!). Today's tart combines two fruits; Orange and apricot, along with one of the ingredients most loved by us all, chocolate. The result has been this orange, apricot and chocolate cake.
It is already known that orange and chocolate are the perfect marriage, provided that we work with both in any elaboration will be a guaranteed success without a doubt. For that reason I wanted to prepare a cake of this type, cold and creamy, as I have left on other occasions; Blueberry, lime and chocolate tart*, basil and lemon tart*, banoffee pie, pineapple, ginger and turmeric tart or strawberry and peppermint tart.
* Only available in Spanish
I know, I have a strange addiction with this type of tarts … but they are so beautiful and allow us to work with the fruit directly to make the filling. Also, we are not going to fool ourselves, they are very tasty.
To combine orange and chocolate the simplest was to create a base of cocoa and give prominence to the filling of intense orange and sweet and citrus flavor.
Why use apricot in the filling?
This type of fruit has much less water than others, which will give us greater creaminess to the final result. It also enjoys a sweet and fairly neutral flavor, which will make it perfect to combine with orange without taking away the leading role.
In the filling, in addition, I add a small amount of Cointreau (orange liqueur) to enhance the flavors. Do not worry about using a liquor in the filling, during the cooking time will evaporate all or a large part of the alcohol. The result is a sweet cream with a soft texture and taste.
But is chocolate enough that we use at the base?
Not really. For that reason part of the decoration will be a 70% chocolate ganache. Here, you are free to elaborate the chocolate ganache with the variety of chocolate that you like. In my case I like this one because it is less sweet and slightly bitter, stronger, but if you want to use another percentage of cocoa, milk chocolate … go ahead. Of course, remember that the proportions of heavy cream vary according to the percentage of chocolate cacao. It's not always the same, be careful about that!
The final decoration …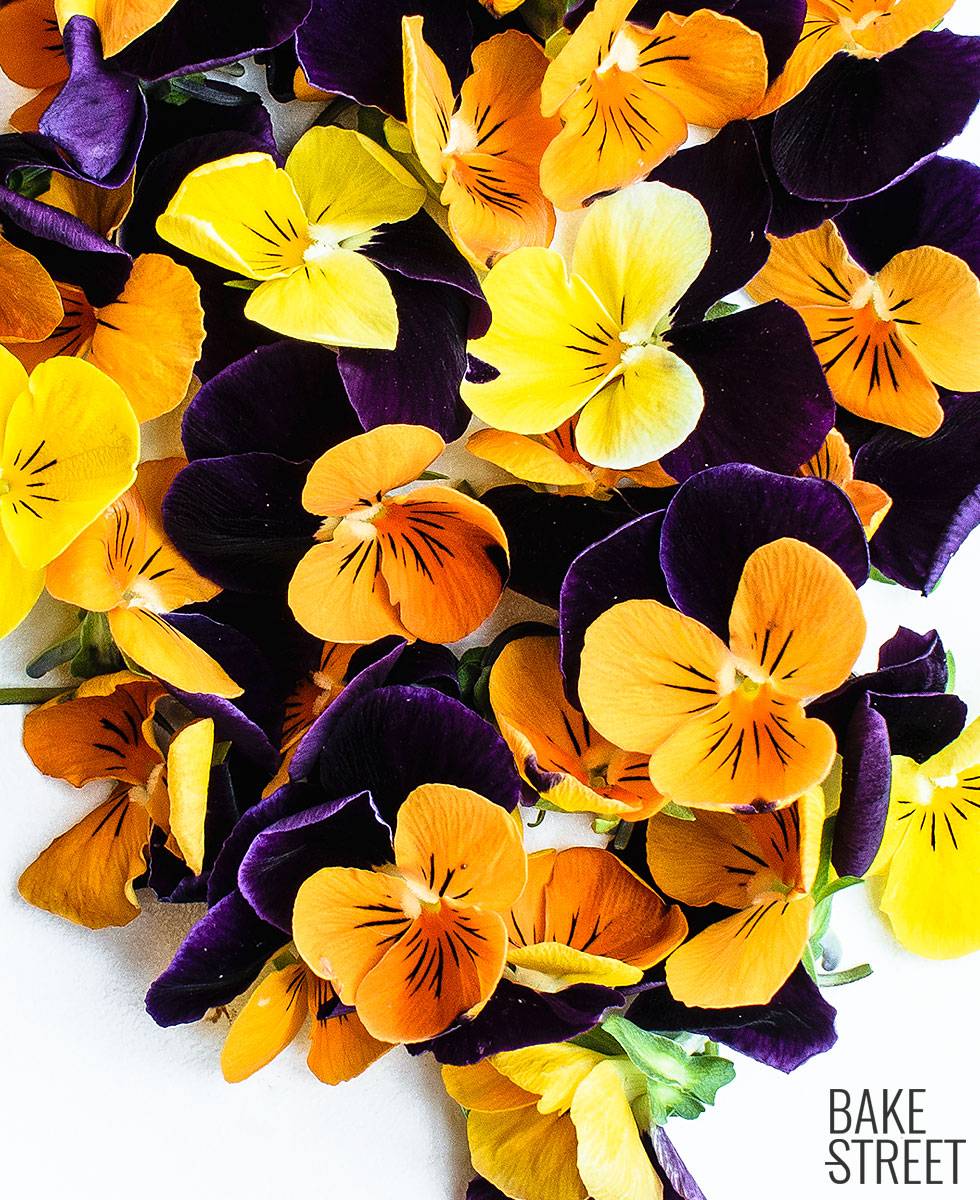 To tell you the truth, I had not quite defined the decoration of the tart until a few hours before doing it. I had clear the idea about chocolate ganache (in fact I left it ready) and I would bring orange flowers / petals, but nothing more. I had to go to Madrid to buy some things and, on the way back, I went to a specialist dealer.
What did I find there? Lovely Viola tricolor, kumquats and tangerine sprouts! I had never seen or heard of them in my life. Looking at the shelves of sprouts, flowers, herbs …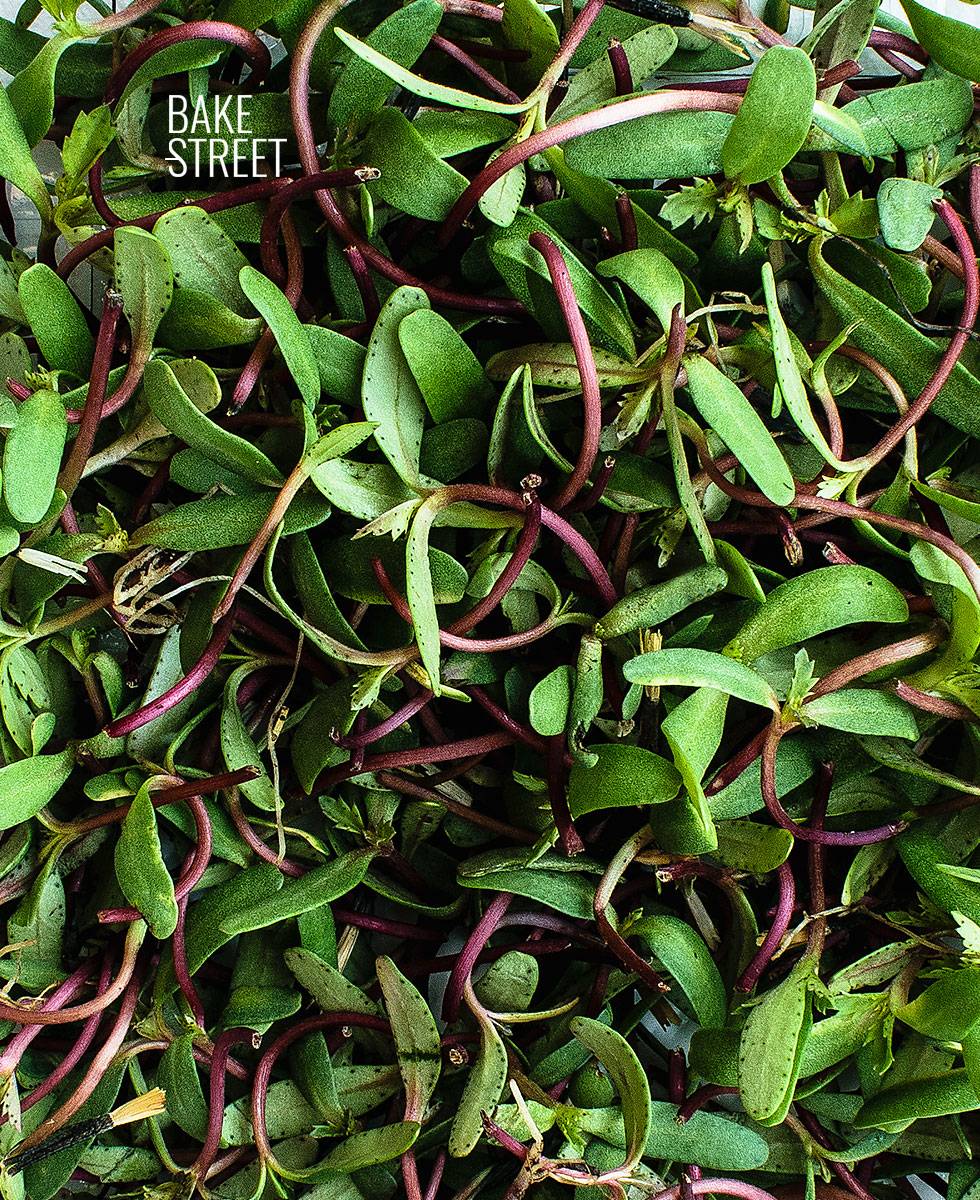 I saw them and I could not avoid bringing them home. Its flavor is incredibly surprising, citrus and sweet, like a tangerine compressed (almost in zip format) and shaped like small sprouts. Amazing.
Today I want to share with you a song that seems perfect to start this summer break, Kaleidoscopio "Vôce me apareceu", Youtube link 😉
That was how the final presentation of the tart came about. For that reason if you do not find some of the ingredients, do not worry at all. The important thing is to enjoy during the process and … at the table 😉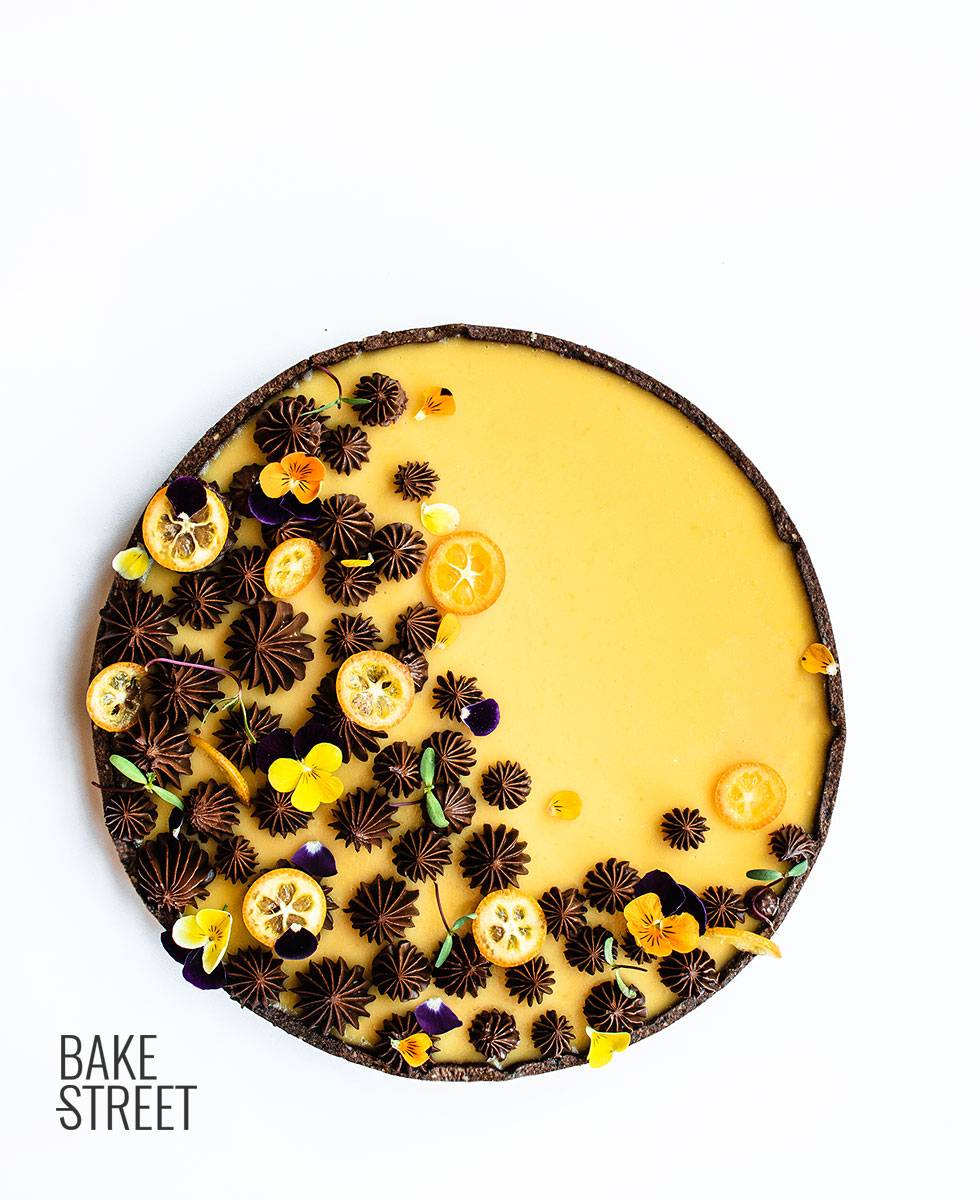 Ingredients
FOR THE CACAO PASTRY:
6.35 oz (180 g) pastry flour
0.88 oz (25 g) cocoa powder
0.88 oz (25 g) ground toasted hazelnut
4.6 oz (130 g) cold butter
1 large egg
1.4 oz (40 g) moscabado sugar
0.07 oz (2 g) salt
1 beaten egg-white for brush
FOR THE ORANGE APRICOT CREAM:
14,5 oz (410 g) freshly squeezed orange juice (4 pieces approximately)
7,4 oz (210 g) pitted apricot (4 pieces approximately)
0,4 oz (12 g) Cointreau
4 large eggs
2,6 oz (75 g) unsalted butter, melted and cooled
5,3 oz (150 g) sugar
5 gelatin leaves (0,28 oz/ 8 g)
pinch of salt
FOR THE CHOCOLATE GANACHE:
4,4 oz (125 g) heavy cream
3,1 oz (88 g) 70% black chocolate
FOR DECORATE:
kumquats
edible flowers
tangerine sprouts
Instructions
Make cacao pastry.
Grate butter, set aside.
In a big bowl add pastry flour with cocoa powder ground toasted hazelnuts, grated butter and salt. Mix between your hands until combined. Texture must be grainy.
Add moscobado sugar, egg and mix lightly.
Transfer the dough to a counter and knead making fraisage technique. It will be useful to get an homogenous dough but without gluten developed.
Put the heel of the hand over the dough and push to the front little by little to get a merged dough but without being elastic. We can see how to make it in this video.
Once the dough is homogenous, roll it between two teflon sheets into 0,11 inches (3 mm). Diameter dough must be bigger than iron skillet.
Let sit between two sheets over a baking tray in the fridge for 2 hours or overnight.
Bake cocoa pastry.
Remove teflon sheets and place the pastry over a parchment.
Helping with the ring pastry, cut the base and let sit without remove the ring.
Cut strips, bit higher than the ring height, and place around the base. You must to cut several strips to cover the tart sides. Press which each other to join the ends the strips.
Remove the excess of pastry with a knife to have a perfect edge.
Tap the base with a fork. Refrigerate for 30-40 minutes.
Preheat oven 345ºF.
Remove from the fridge, line pastry with baking paper and fill with ceramic pie weights or uncooked beans.
Bake for 15-20 minutes.
Remove ceramic pie weights, brush with beaten egg-white and bake for 5 minutes more.
Remove from the oven, with care, and let cool.
Make orange apricot cream.
Fill a bowl with very cold water and introduce the gelatin leaves inside to make them hydrate.
Melt the butter, set aside.
Squeeze the orange juice, set aside.
Wash the apricots, cut in half and remove the bone.
With the aid of a blender, we will make the apricot juice. Add apricot in chunks along with some orange juice and blend, set aside the juice.
Mix both juices and pass through a colander.
In a medium saucepan pour the juice along with the eggs, sugar, butter and Cointreau.
Place over medium heat stirring (my vitroceramic hob has 1-9 position, I used the 5), thus avoid adhering to the bottom of the pan and forming lumps.
Keep it to the heat, beating with the rods constantly until the mixture reaches the 181ºF, for this we will help us of a digital thermometer. It is important that the mixture does not boil. It will take us about 10 minutes, patience.
Remove from the heat and let the mixture reduce its temperature to 131-122ºF.
Strain the mixture to remove solids.
Add the hydrated gelatin leaves, previously very well drained, and mix with the rods until completely dissolved.
Pour the orange mixture over the chocolate base and place in the fridge overnight.
Make chocolate ganache.
Chopped finely black chocolate, set aside.
Pour the cream into a heat-resistant bowl and place in the water bath. Leave until it takes temperature but without boiling.
Remove from the heat and add chopped chocolate, mix until smooth.
Pour in an airtight container and let cool completely at room temperature for 2 hours.
Refrigerate for 6 hours or overnight.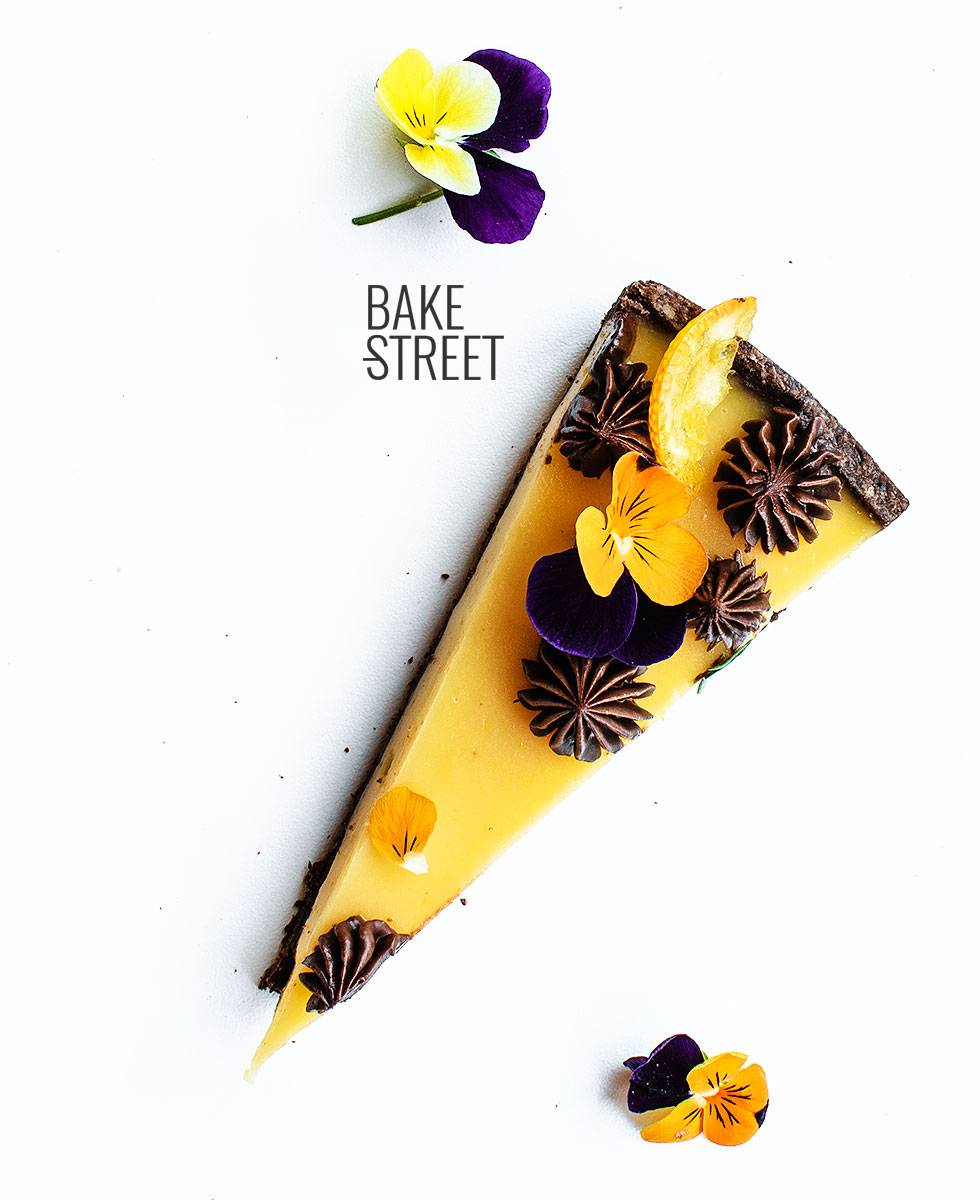 Decorate the tart.
Introduce the ganache in a pipping bag and use a star piping tube.
Decorate the surface with the ganache.
Place a few slices of kumquats, flowers and a some tangerine sprouts.
Serve.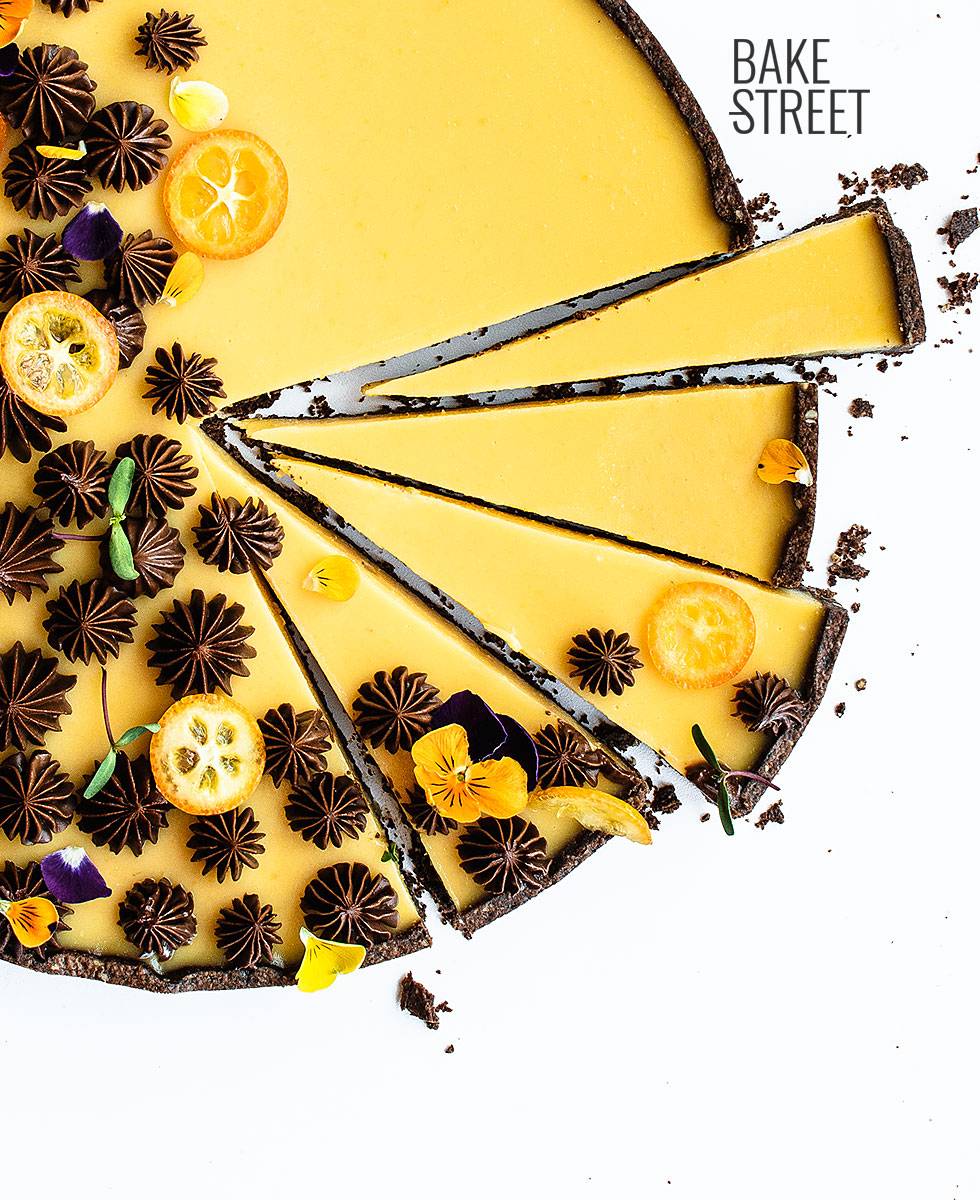 Notes
The tart is made in a (24.5 cm diameter) 9,6 inches ring pastry.
With this amount of ingredients (filling), you can make this tart and 2 small glasses.
Can you omit the Cointreau? Yes, no problem. The result will be just as wonderful.
Do not brush the base of the tart with egg at the end of the baking, otherwise the filling will not "grab" and skid on the base when setting.
If you use another variety of chocolate that is not 70%, remember that the proportions with respect to the heavy cream vary depending on this. Otherwise the final consistency will not be the same. I told you the proportions of different chocolates in this post.
To decorate the tart I used two pipping tubes; Wilton 4B (smaller) and Wilton 6B (larger).
Kumquats can be replaced with candied orange if you prefer.
You can use that variety of edible flower you want.
Tangerine sprouts, of course, are not essential.
Preservation: We can keep it refrigerated in an airtight container for 4-5 days.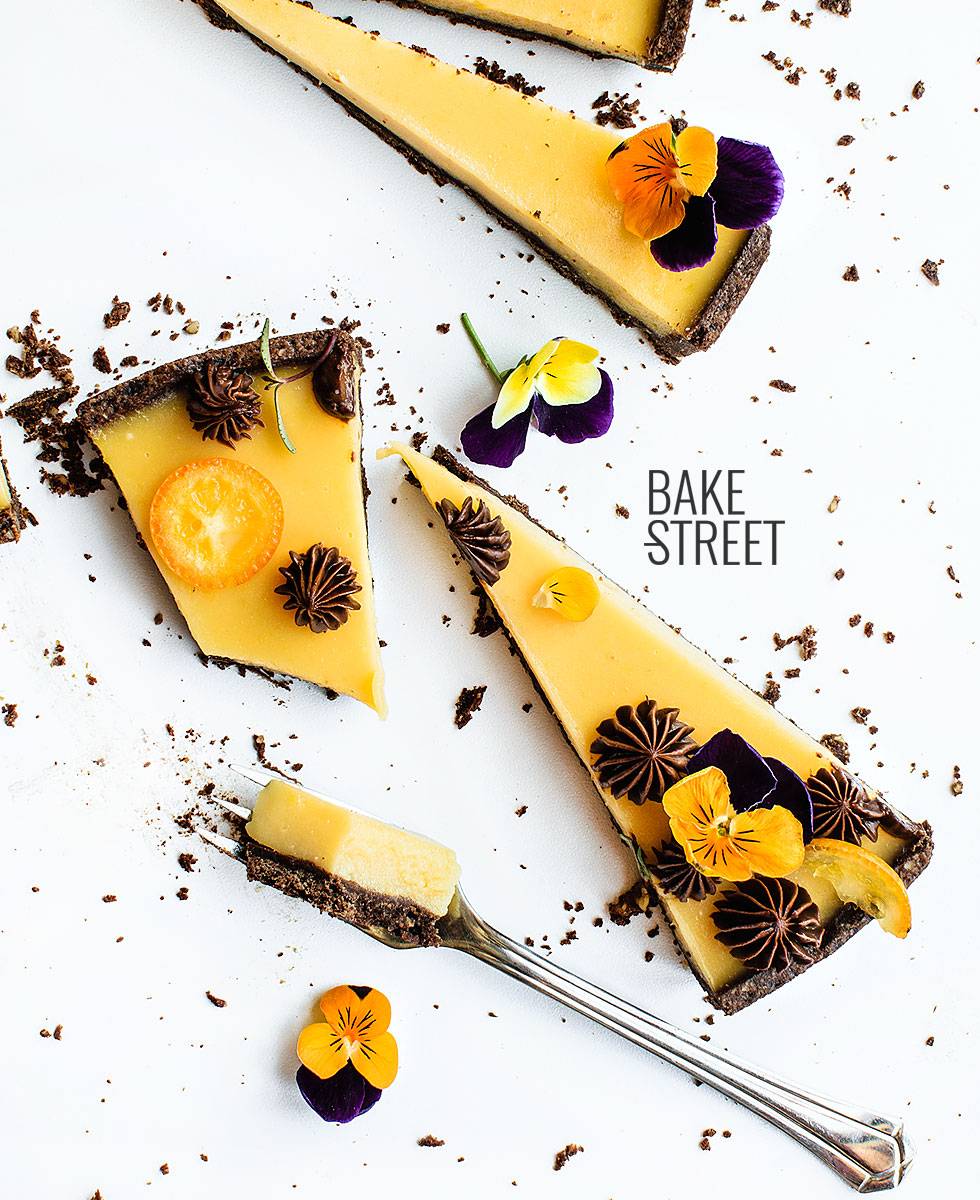 And with this orange, apricot and chocolate tart I say goodbye to you until September. Not because I go on vacation again, I would like to, but because it is a month in which I have to advance many things (work) that will come in the future (I hope very close)
And why do you need to rest! Many of you take a few vacation days, well deserved, and necessary after the whole year. I wish you much enjoyment, rest more and see you soon!
Big hugs,
Eva
Archivado en