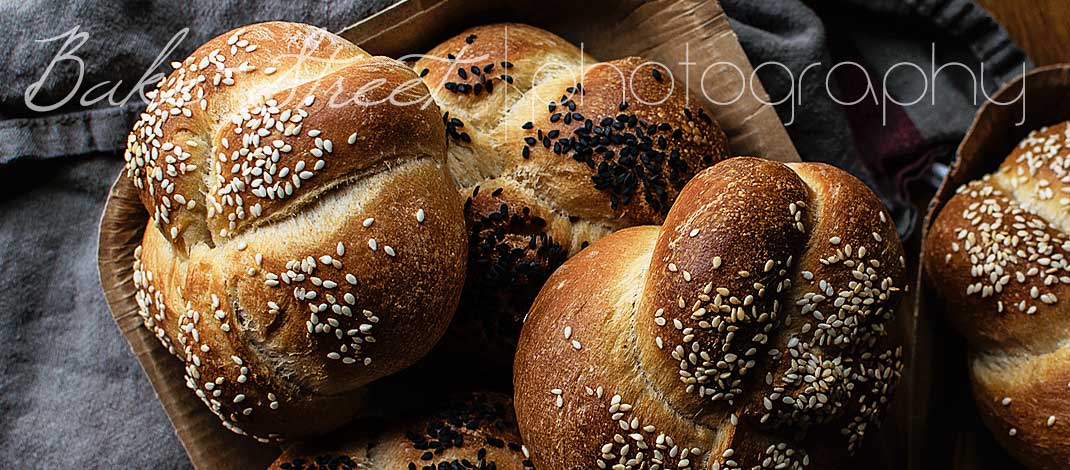 Kaiser rolls
Este post también está disponible en Spanish
Are you one of those who likes to enjoy a good homemade bun with a succulent filling? If yes and / or before finishing reading the phrase, you had already thought "yes" too, today I bring your recipe. Kaiser rolls or cotton cloud buns … because they are extraordinarily tender and fluffy.
At Easter I told you on my social networks that I was working on some new versions of vegetable burgers to share with you on my return … Well, but these burgers will have to go inside of some bun, right? So that was how the love between these Kaiser rolls and me came up. We were joined by the passion for hamburgers.
The truth that I had seen them many times in books as webs, blogs, Pinterest … but this happens because of procrastination, that many times we miss wonderful things for wanting to do them in the near / distant future.
Kaiser rolls or Kaisersemmel, in German "imperial roll", which is believed to have originated in Vienna. From there it would take its name in honor to the emperor Francisco Jose I of Austria.
Káiser derives from the ancient German Keisar that comes from the Latin Caesar; emperor. It is a German title whose meaning is "emperor", hence they are called "imperial rolls".
A white bread with rounded shape that follows a spiral pattern of 5 arms that is known since the year 1760. If we look for information about them we will see that we can find them in two ways:
Hand-shaped, that's how I'll teach you how to make them
Shaped in a small boule that will be pressed with a press/stamp that will give the starry appearance on the surface.
Traditionally they are found in Austria although they have also been popularized in other countries such as Hamburg, Poland, Italy (the famous Rosetta or Michetta), Hungary, Canada, United States, Czech Republic, Slovenia, Serbia or Croatia.
Before baking, we can brush them with egg or milk. In my case I did it with milk, I did not want a shiny finish but matt and, hey!, this is great. We can sprinkle them with the seeds that we like best and bake 😉
KAISER ROLLS:
The recipe is an adaptation Bake for Happy Kids, I really liked the result of its crumb and its crust.
7 pieces of 4 oz (115 g) approx.
10,5 oz (300 g) wheat flour
6,2 oz (175 g) bread flour
9,1 oz (258 g) water
2 large egg yolks
0,1 oz (2,6 g) dry yeast
0,35 oz (10 g) sugar
0,25 oz (7 g) honey
0,28 oz (8 g) salt
0,45 oz (13 g) olive oil
FOR DECORATE:
whole milk for brush
white sesame
black sesame
INSTRUCTIONS:
Make Kaiser rolls dough.
Combine two types of flour with water, egg yolks and dry yeast and mix in a bowl of a stand mixer or mixing bowl if you are going to knead by hand.
Add honey and salt and mix again.
Fit your mixer with a dough hook attachment and knead the dough at low speed for 4-5 minutes.
Add yeast and salt and mix again for 4 minutes. Add sugar and mix 3-4 minutes more. It is important not to be hard with the dough if you knead by hand, because it will become a dense dough and texture won´t be fluffy.
It is better to let stand dough 5-7 minutes  after 4-5 minutes kneading. When you do that, cover the dough to keep it from drying.
Add sugar and mix again until the dough is smooth, about 15 minutes.
Once we have the gluten developed, add the olive oil. Knead until it is fully integrated.
Make bulk fermentation.
Grease a bowl or container, put the dough inside, cover with film and let rise until become nearly to double size, about 2 or 3 hours. It will depend from room temperature.
In my case the dough took 2 hours at 73,4ºF to double sized.
Preshape Kaiser rolls.
Dust lightly table or counter with a little flour and put the dough on top. Press lightly to degas.
Divide the dough into 7 pieces, around 4 oz, and pre-shape each into a ball.
Cover and let stand for 15 minutes.
NOTES:
We should not overdo the use of flour by sprinkling the work surface because otherwise it will be very difficult to shape the dough cords, we will not be able to roll it on the table easily.
It is very likely that when we are going to divide the dough do not get the accurate pieces just at first, otherwise you are a genius. The normal thing is that we have some pieces of dough in each piece that we have cut. We must place these pieces in the center of each piece of dough and fold the ends of the dough towards the center to give a rounded shape. In this way we will "organize" the dough.
If you exert too much tension when preshaping, the final rest time should be a little higher than the one I specify so that the pieces will not rebel against us. They will not let us shape them …
Shape buns and make final fermentation.
Shape each piece making a cord with the dough of about 10-11 inches in length, just as the bretzels are formed. In this video you will see how to shape the dough cords.
Once we have the cords of dough, we will shape them. We will make a loose knot with the dough and we will take both ends towards the center, surrounding part of the cord, and inserting it in the central hole. It is difficult to explain it in words … In this video you will clearly see how to make the rolls.
Place on a tray, previously lined with baking paper, and repeat the process with the remaining rolls.
Cover with lightly oiled film, to prevent it from adhering to these, and let it take until they almost double their volume. In my case it took 1 hours and 15 minutes at 73,4º F.
Bake Kaiser rolls.
Preheat oven 400ºF.
Brush buns with milk and sprinkle with white and black sesame.
Bake buns until lightly golden, 20 minutes*.
Transfer to a cooling rack and let cool completely.
PRESERVATION: Once they are completely cool, store them in a zip lock bag/freezer bag/airtight container around 3-4 days.
They are going to make you fall in love with them … I am seeing it. When you open them or "tear" with your hands you can observe how the dough opens up leaving a wonderful frayed crumb … Super fluffy and sweet crumb, a vice, frightening.
As you imagine these Kaiser rolls will soon come back with a great filling 😉
Happy start of the week!
Big hugs,
Eva
Archivado en