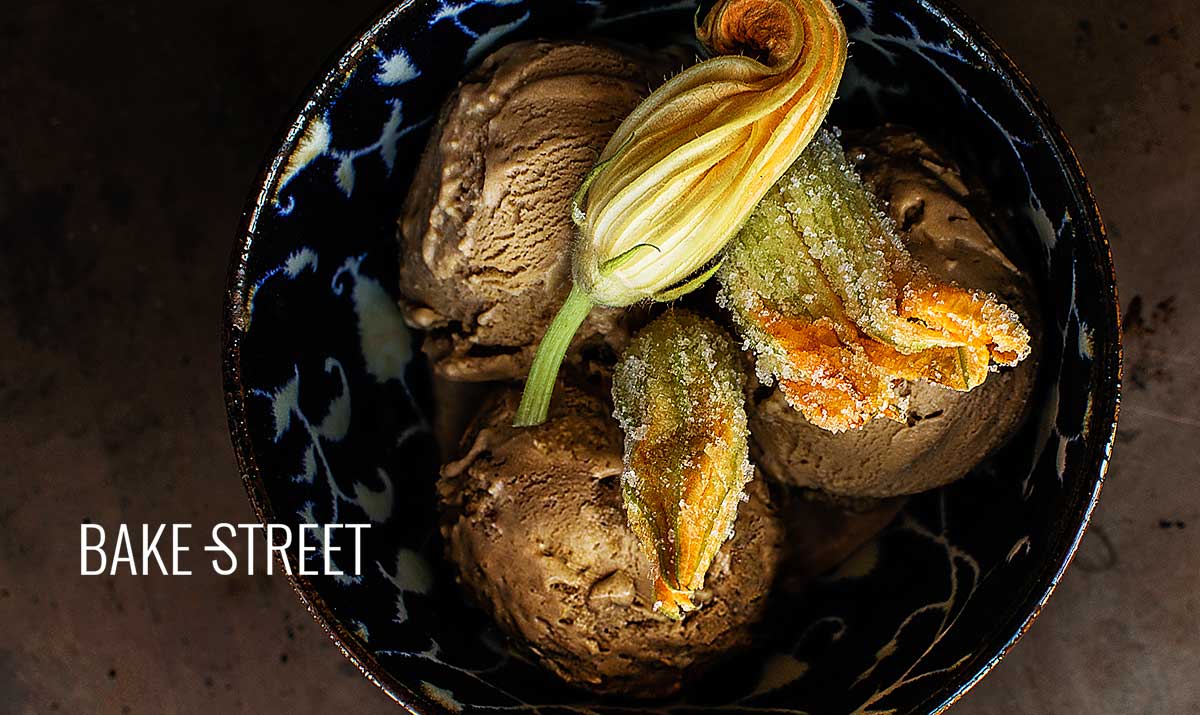 Roasted pumpkin and hazelnuts ice cream
Este post también está disponible en Spanish
We are back after holidays, time of rest, disconnection and relaxation. If there is something I like to do in summer is ice cream. Well, the rest of the year too, but at this season it seems that we feel like preparing them more and we have to take advantage before our beloved autumn arrives. At home we eat a lot of ice cream and this allows me to try many recipes, like this roasted pumpkin and hazelnuts ice cream.
I must admit that when I made it, they did not receive it with much applause, until they tasted it of course. Flavor and texture is very surprising and smooth. You can not imagine its main ingredient at all.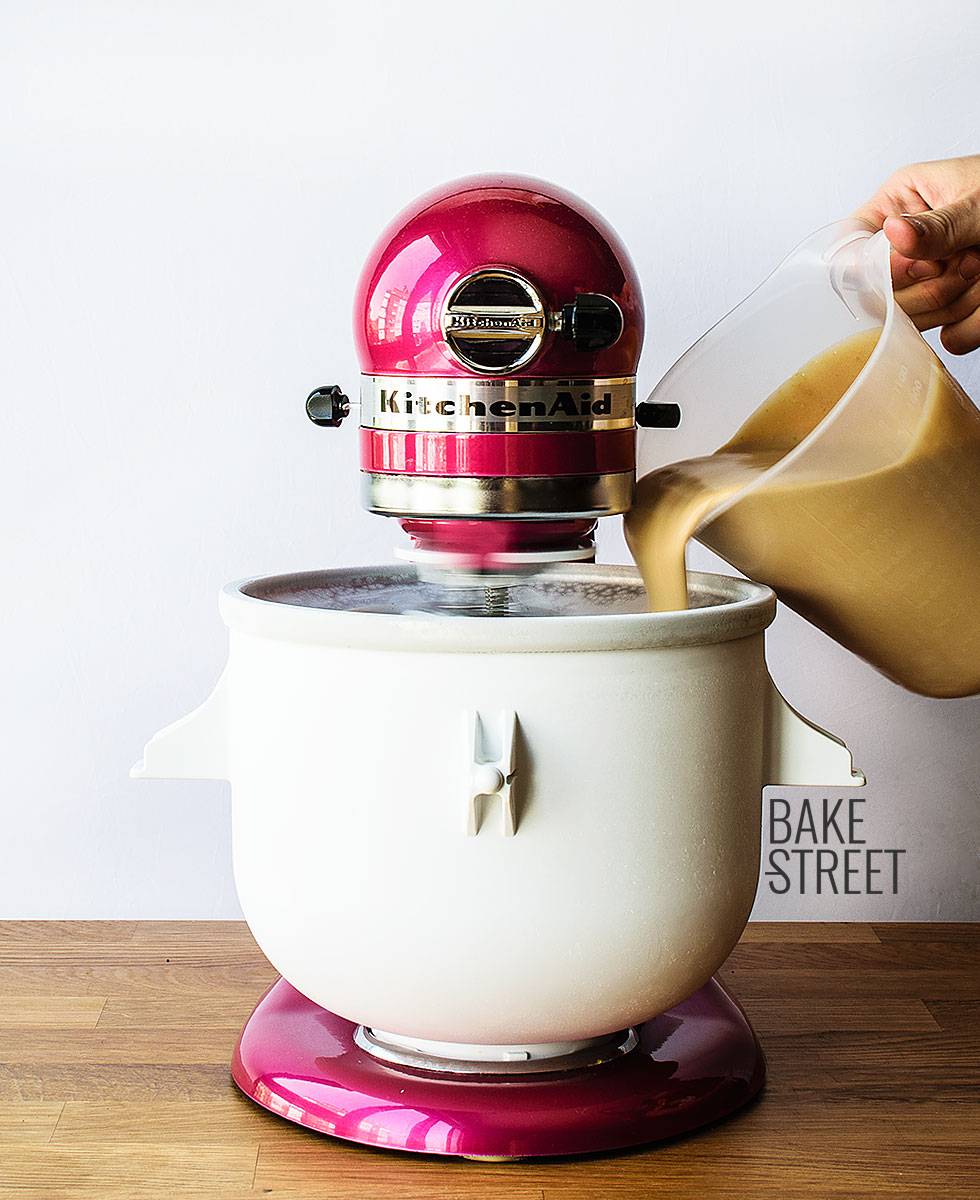 To make it we will need to roast the squash beforehand, in the way you usually do it at home. Just do not use oil, salt or pepper. Roast it in pieces, so that the cooking time is lower. The amount I specify in the recipe is pumpkin clean, seedless or skin.
You will see that among the ingredients we will need to use inverted sugar. Perhaps you ask yourself what this is?
Invert sugar is the decomposition by hydrolysis of sucrose into glucose and fructose, that is to say, through the hydrolysis process the sucrose is divided into two subunits.
And why do I need to add it in the ice cream?
Invert sugar has an anti-crystallizing power, this means that it hinders the crystallization of sugar. It allows to obtain a result much more creamy and smooth, of not using it we could find small pieces of ice.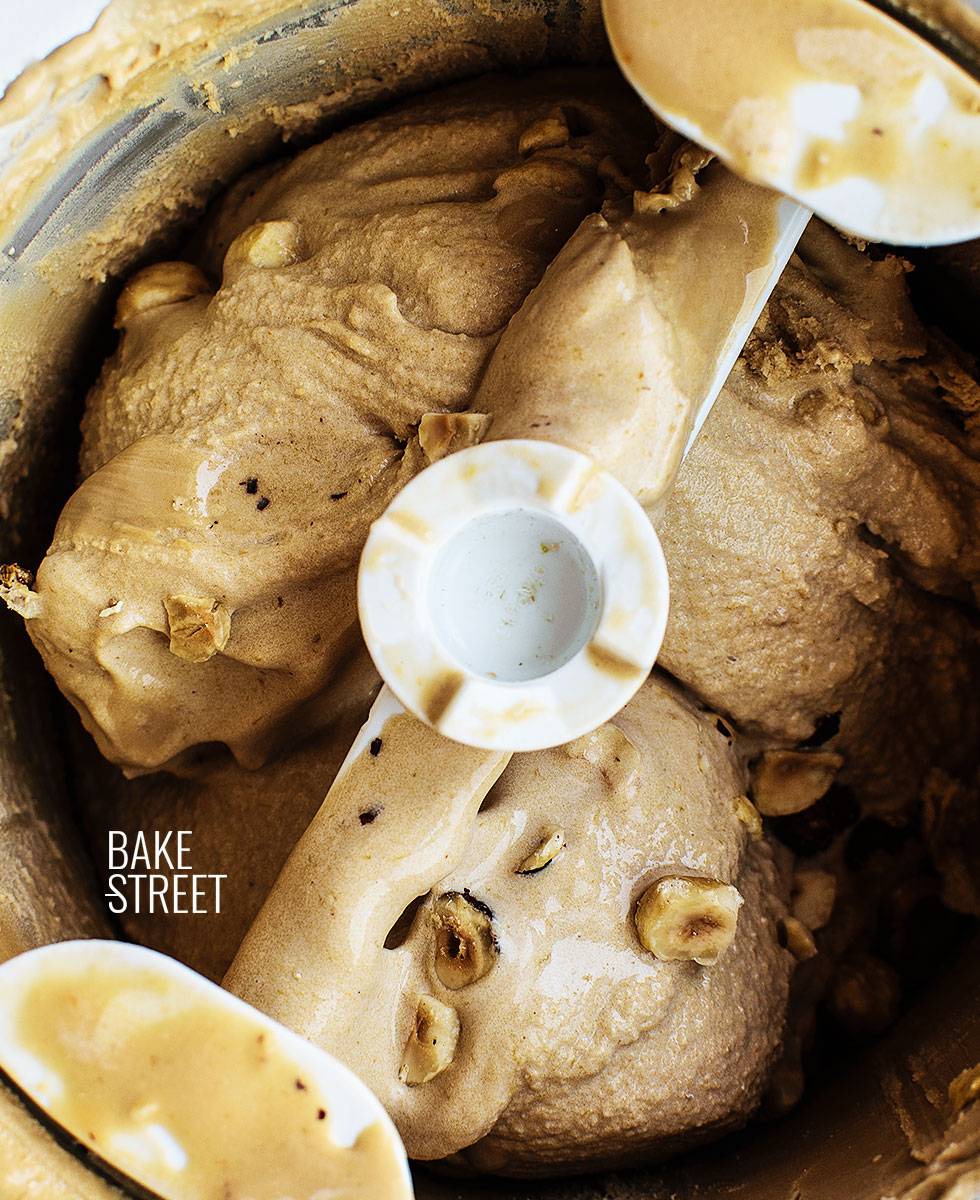 Can I do it at home?
Of course, it is also very simple and can be kept in a cool and dry place for months. In the recipe I show you how to make it.
We can replace it with other ingredients that work in the same way but can bring flavor, I tell you in the instructions.
To see how to prepare this ice cream and all the tips to obtain a perfect result, do not stop to visit the blog of Claudia & Julia. (Blog only available in Spanish)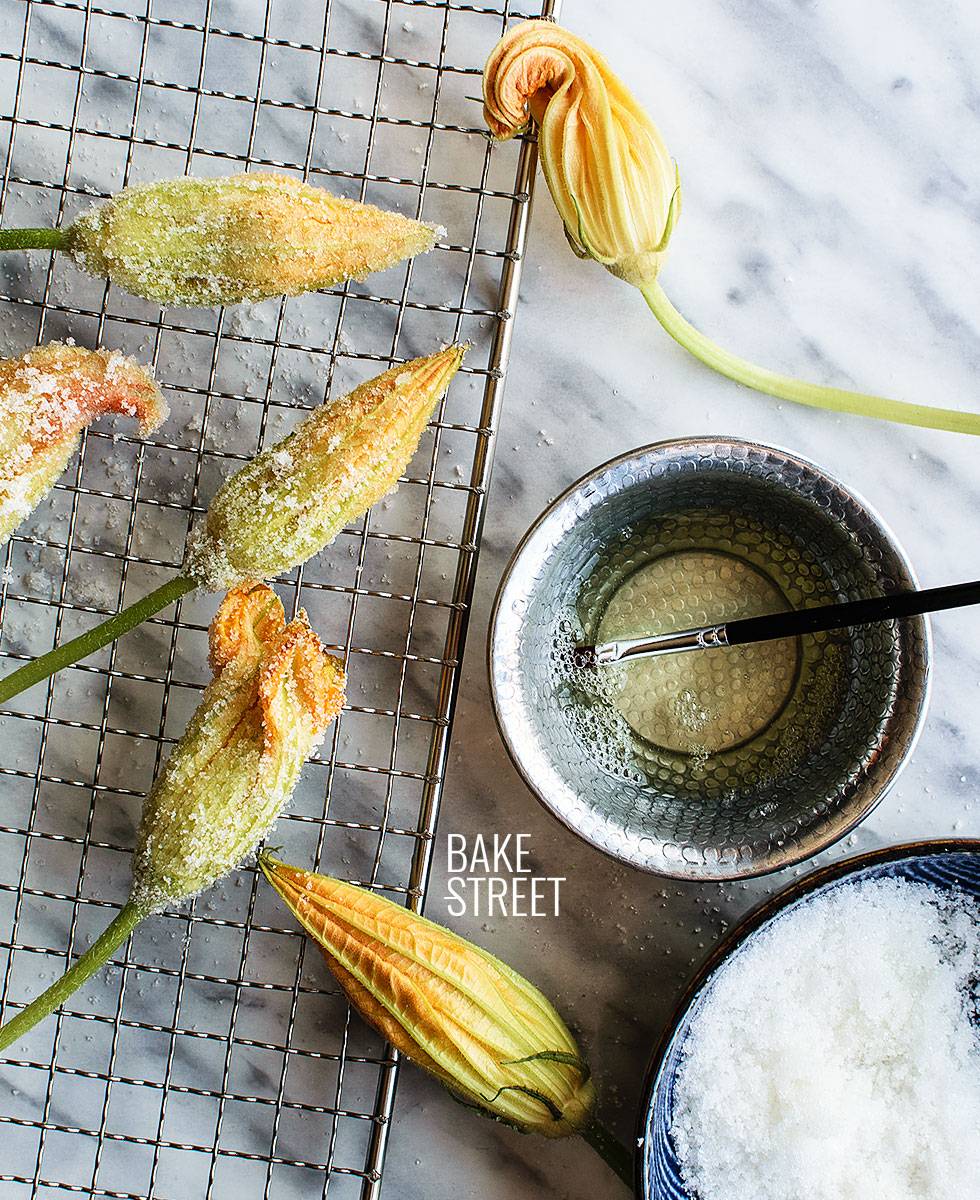 Finally we can garnish the ice cream if we wish. I thought to use the pumpkin flowers but crystallized, as I taught you to do in lychee and coconut panna cotta. In this way we will achieve a very attractive presentation with a flower that, in addition, we will be able to eat giving a crisp and sweet touch.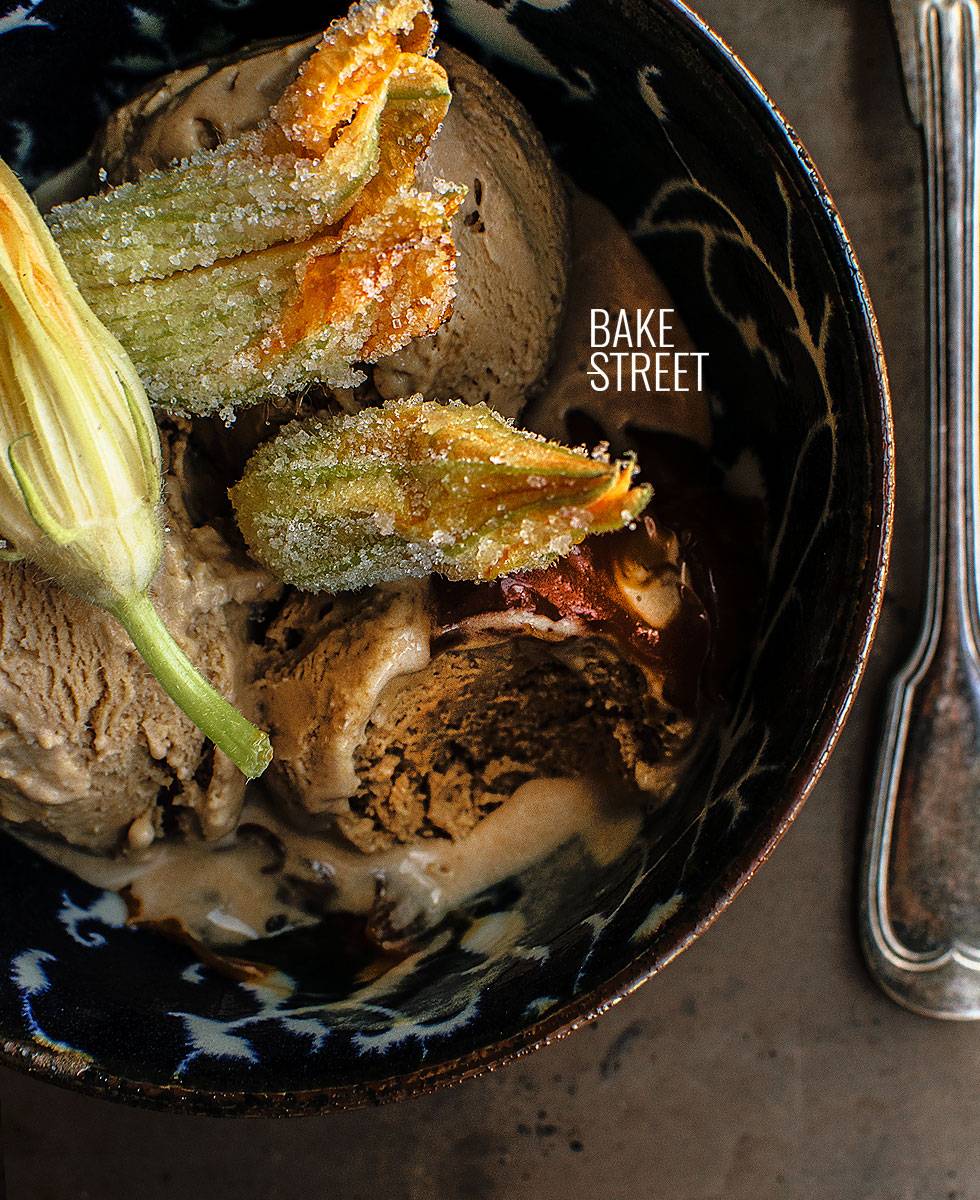 This roasted pumpkin and hazelnuts ice cream is perfect to start a new time of year using seasonal products. The last time I made it we served it with an orange toffee that I shared with you a while ago. We eat spoonfuls. Mouth watering!
By the way, what a desire to return here with you! Take forces that I have prepared a lot of recipes, the summer has been very productive ;)
Big hugs,
Eva
Archivado en