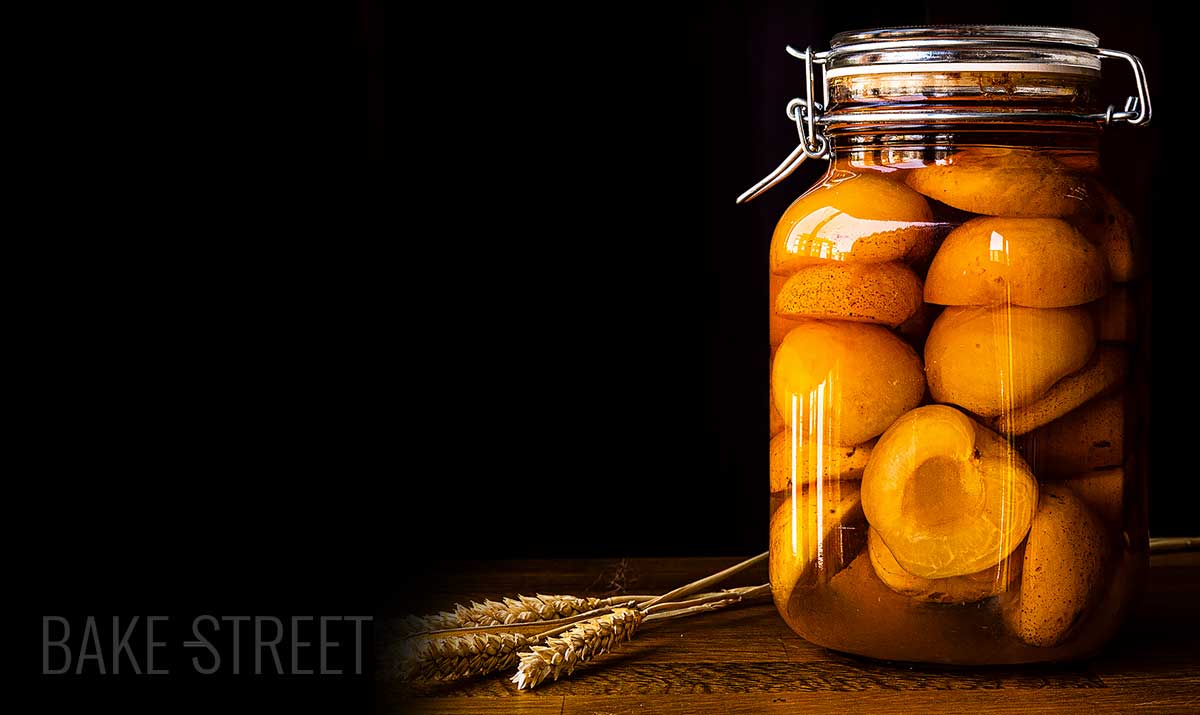 How to make apricots in syrup
Este post también está disponible en Spanish
When the fruit season arrives that we cannot find the rest of the year, I like to prepare them in different ways to preserve them for a long time. It is true that the ideal is to consume it fresh, but this is not always possible. So we can cook them in different ways to enjoy them during the following months. I usually make a lot of jams, fruit cheese (cider apple is my favourite)… But preserving them in syrup is another fantastic option that we should not overlook. So today I show you how to make apricots in syrup.
This fruit has a relatively short season, from May to August, so as soon as they are available I am preparing preserves to be consumed during the following months. It is true that I have never made them in syrup before, as we usually do with peaches. That is why this year I decided to try them to see how they would turn out and… we loved them!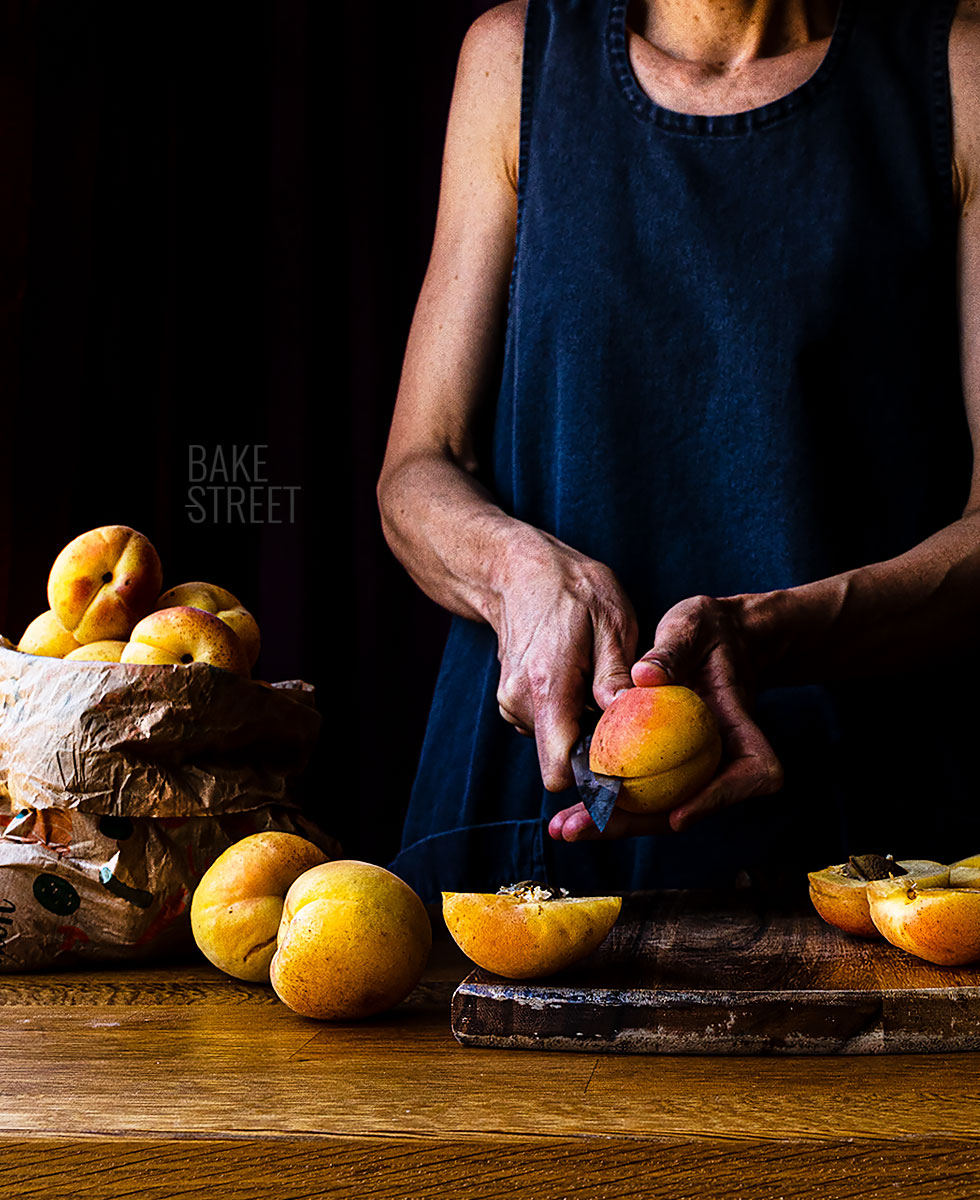 Origin of candied and preserved fruits.
Contrary to what we may believe, the origin of this method, which allows fruits to be preserved in perfect condition over time, is very ancient. It goes back to the Stone Age, no less. To be able to discover a way of preserving food without spoiling it was a great evolutionary advance for humanity. This allowed us to survive in periods of scarcity, as well as allowing us to dedicate more time to other activities than just looking for food.
The production of canned fruits, as we know them and consume them today, dates back to Roman times. They kept the fruits in honey to preserve them for long periods of time. At that time, sugar was still unknown.
It seems that it was the merchants who initiated this method of preservation, so that they could make use of all their merchandise. They squeezed the citrus juice and then boiled it together with the fruit pulp and sugar. The pectin made the resulting paste dense and gelatinous. This is how the first fruit jams and jellies came about. Just as they discovered that sugar, in large quantities, could be used as a food preservative since it inhibits the growth of bacteria.
The appearance of sugar in our lives.
The first written reference to sugar comes from a military man of Alejandro Magno who places its origin in India:
"There is a type of cane from which honey comes out without the bees being involved."
In the 7th century, sugar began to spread around the world from Asia. Sugar cane, from which the "salt of India" was extracted, begins to be cultivated in Egypt and North Africa. And from there, it passes to the Iberian Peninsula in the 10th century AD.
At that time, sugar was considered an exotic spice just like salt or pepper. An element that was used to improve the taste of the dishes.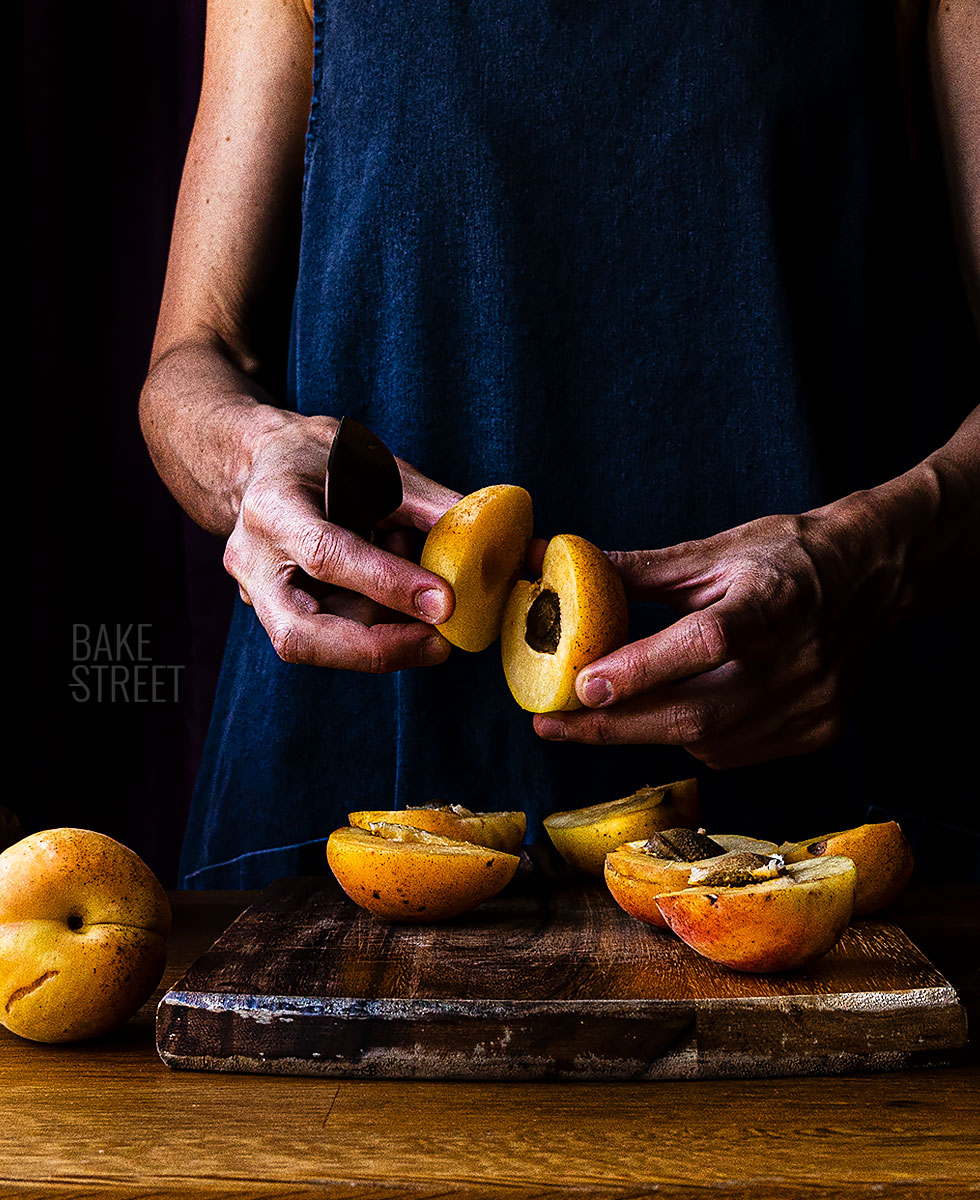 The origin of candied fruit dates back to the 14th century.
This coincides with the popularization of sugar. The process they carried out consisted of introducing whole fruits, cut up or even just the skin, into a hot dense syrup. This absorbed the humidity of the fruit (sugar has a hygroscopic capacity, that is, it absorbs the humidity of the environment) and thus is able to keep for long periods of time.
It is a somewhat more elaborate elaboration process than the one used by the Romans, as well as more economical at least today, but it is based on the same scientific process. Osmosis.
Other historical references that talk about the origin of candied fruit point to the year 1561 as the date when bitter orange jams were born, which soon became the food of royalty (I can understand it… If there is one jam that deserves a world prize, it is the bitter orange jam, without a doubt, along with the ginger jam).
On the other hand, it seems that in the 17th century was when the first "chutney", sweet and sour fruit compote with spices and vinegar, travelled from India to France and England. It is not until the end of the 18th century that sugar can be said to be known throughout the world.
The French Revolution affected the consumption of these preserves.
With it came some changes besides the beginning of modern society, along with some changes in the gastronomic world. Among them, it is worth mentioning how canned or preserved fruits looked like. They went from being a staple food to a luxury item in high demand by the wealthy middle classes.
The pastry chefs began to work with new methods of conservation and packaging in order to dazzle their consumers.
Today I will show you how to preserve apricots in syrup with a very simple process that requires hardly any elaboration process 😉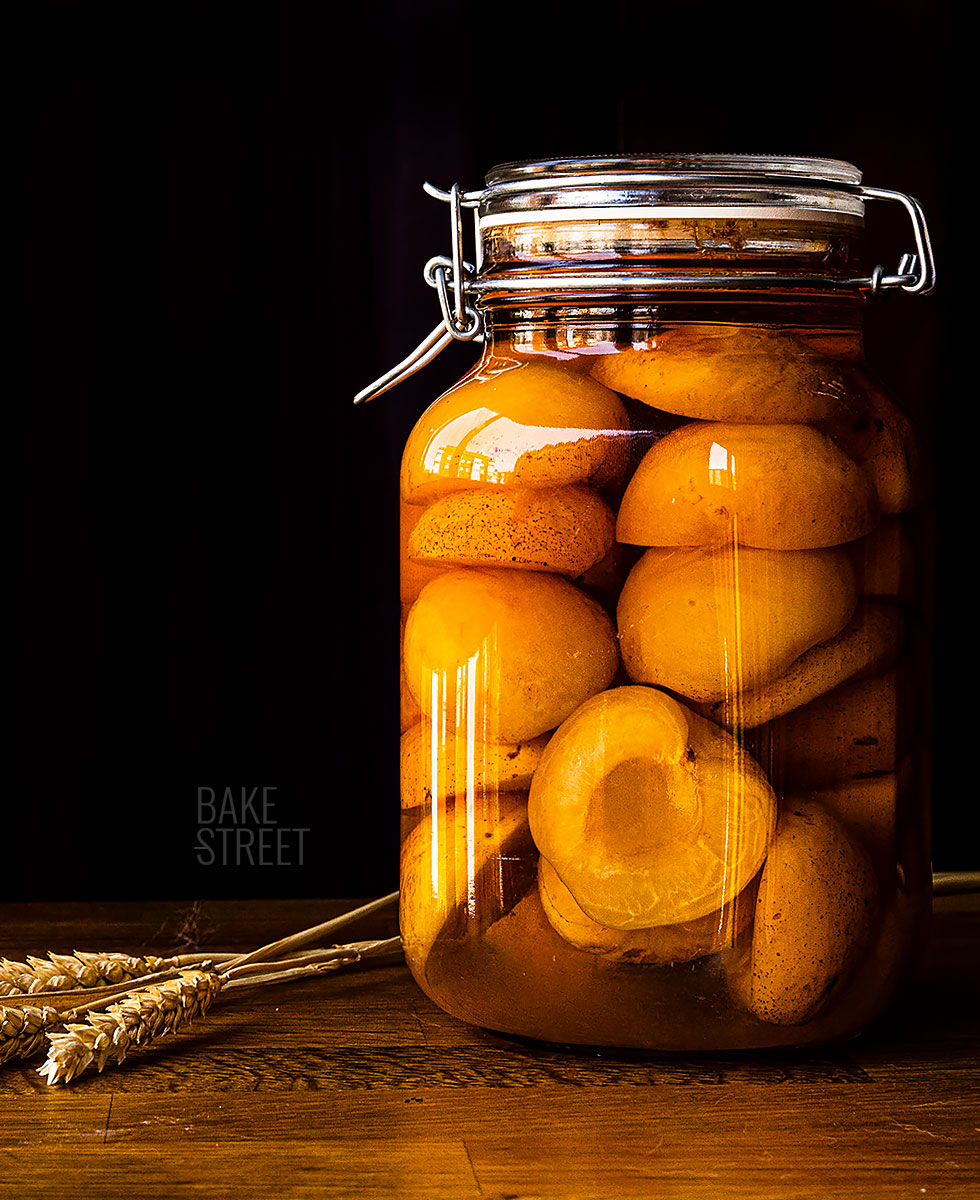 Recipe apricots in syrup
2 kg not very ripe apricots, with firm and smooth flesh
2 litres water
1 kg sugar
Instructions
Prepare the apricots to be made into syrup.
Wash and dry the apricots.
With the help of a knife we cut them in half and remove the stone. There is no need to remove the skin.
Reserve the halves in a large heat-resistant bowl.
In a large pot add the 2 litres of water together with the kilo of sugar.
Place at medium-high heat and let it reach a gentle boil. Once it starts boiling, leave it for 2 minutes.
Remove from heat.
With the help of a ladle pour the syrup over the cut apricots, we can pour it carefully directly if you want, and let it rest for 2-3 hours.
Boil the syrup again and bottle them.
Take the apricots out of the syrup and put them in glass jars or Fido type jars. We will place them in such a way that there are no gaps or trying to make them so. If we are going to keep them for a long time, the ideal are glass jars with a lid.
Pour the syrup back into the pot and place it on medium heat.
Once it reaches boiling point, leave it for 5 minutes.
Pour the syrup over the apricots that are already in the containers. This time we will do it with a ladle.
Close the jars. If we keep them in a Fido jar, we don't have to do anything. If we do it this way, I recommend you to consume them in a short period of time and, once they have cooled down, refrigerate them.
But, if we keep them in glass containers with screw caps, place them upside down and let them cool completely. If you prefer, you can boil the jars closed for 10 minutes, take them out of the water and let them cool upside down.
They can be kept in perfect condition for up to 1 year when stored in a cool, dry place.
Notes
We can use any variety of apricot we prefer, but the better quality they are, the better the final result. In my case I have used Moniqui apricots.
The apricots must not be too ripe, otherwise they will become too soft and may even fall apart. Ideally, they should be firm, but not green.
The syrup can be flavoured with cinnamon, vanilla, aniseed, aromatic herbs like lavender or any spice of your choice.
In my case I don't remove the skin from the apricots, I like them like that. But, if you want to remove it, you can do it just before you put them in the containers/jars. It comes out very easily.
When we store them in the jars and/or containers, we must try to place them very well to prevent them from floating. If any of them float, they will rust and the part that remains on the surface will take on a brown colour.
The jars we use to store them must be clean and sterilized. To do this, we only need to boil them for 10 minutes.
I encourage you with your eyes closed to prepare these apricots in syrup now that we can find them on the market. In fact, whenever possible, we should prepare preserves with seasonal products. Both sweet and salty.
Something I usually prepare a lot at home is Kimchi and Sauerkraut. They like it very much and it is usually a perfect garnish for almost every dish that comes to mind... In fact, if you like to prepare preserves at home, be sure to check out the fermented and preserved section.
By the way, I haven't told you anything before, but I know I've been a couple of weeks without publishing and I hadn't commented on taking a break. I've had a complicated season that hasn't allowed me to keep up with the pace of publications. Before taking a break for the holidays, I want to leave you with a couple of recipes that are seasonal and that otherwise I couldn't publish until next year! So, in case you like apricots in syrup, don't stop preparing them because a recipe will be coming soon.
Big hugs!
Eva
Sources: Lazaya Fruits
Archivado en