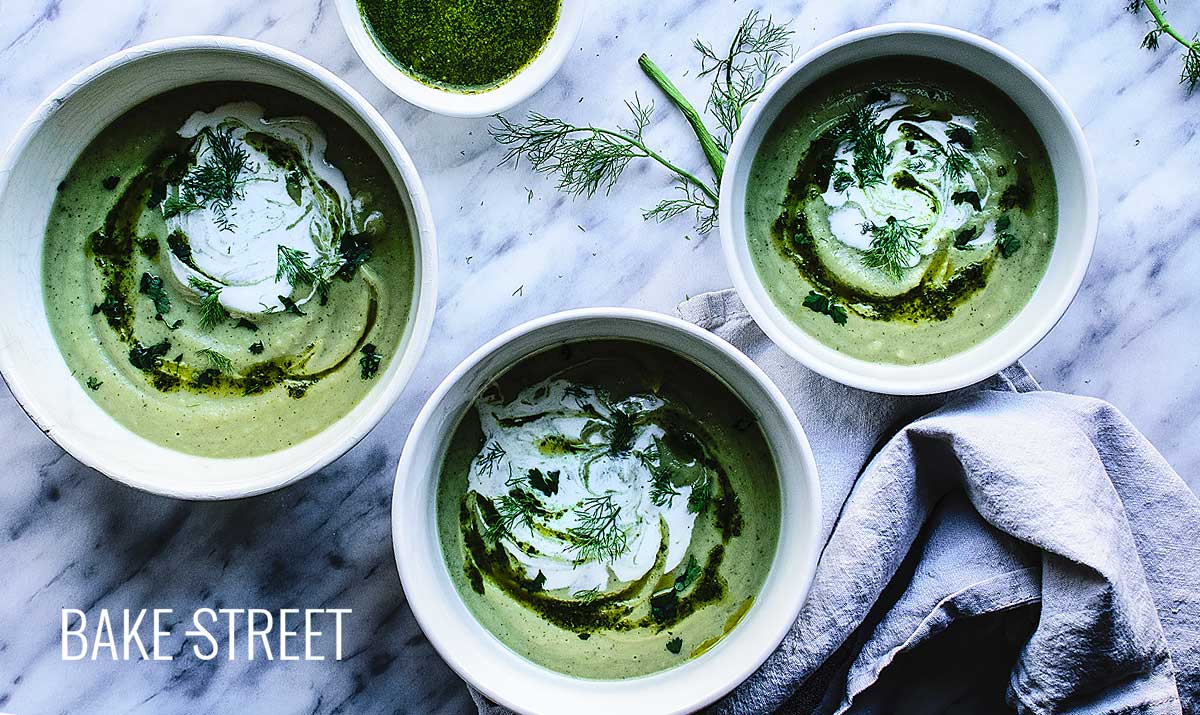 Fennel, avocado and tangerine cream
Este post también está disponible en Spanish
How quickly the Christmas holidays have passed… If I'm honest with you, I feel a little sorry for it's a time of the year that I enjoy and like very much. But we already know that "the good, if brief, twice as good". After these festivities it seems that the body is asking for lighter preparations, after so much food, so we start the return to the routine with this fennel, avocado and tangerine cream.
Fennel is an herbaceous plant with a very peculiar flavor, a mixture of mint and aniseed. It's true that it can be a flavor that everybody doesn't like, personally I find it wonderful and with a very refreshing flavor. It's also true that my mother used to make a fennel and orange salad, so I'm used to this flavor from a very young age.
A soft cream with different flavours.
The elaboration of this cream has no major complication, in fact we can elaborate it while preparing other things in the kitchen. We'll just have to sauté a few ingredients, then cook with the broth and finally blend it.
When I thought about preparing it, at first, it was only clear to me that I was going to use fennel and tangerine. I think it came directly to me thanks to that wonderful salad that I have eaten so many times and that I assure you is delicious. Then I started thinking about ingredients that would work well for it to make a cream.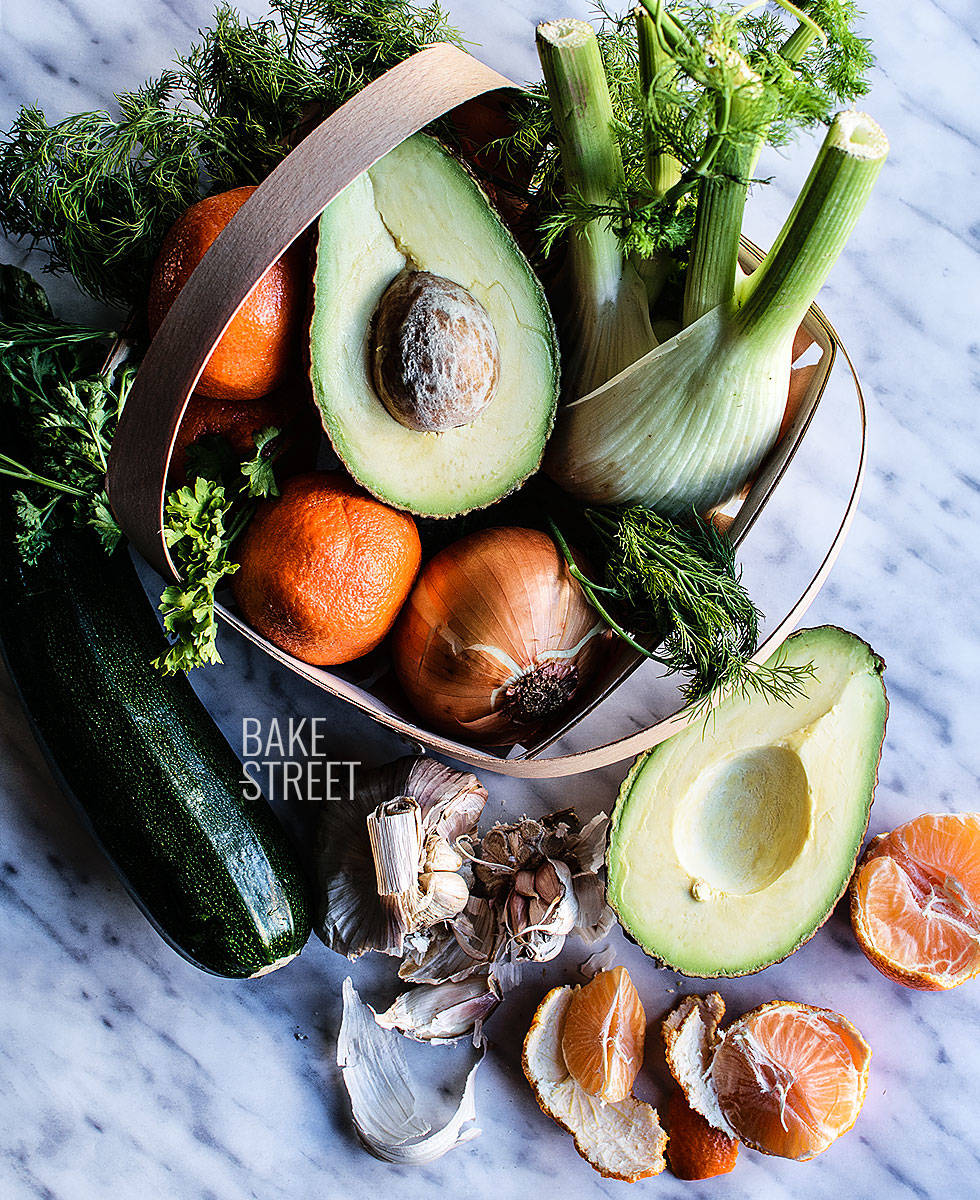 Carrying out the idea of how to make it.
The base needed another ingredient to provide consistency, that's where the zucchini comes in. That, of course, can be replaced by another element that you like better if you prefer.
The two main ingredients, for some strange reason, inspired me oriental flavors. So I decided to use a Dashi broth accompanied by yuzu kosho (a paste of yuzu, chili and salt) to dress it. The rest of the ingredients came along on the fly.
The result is a very soft, creamy cream, with fresh, sweet flavors and a slightly spicy touch. The combination of fennel/tangerine is incredible. Two seasonal ingredients that will give rise to a dish that you really want to enjoy in these cold days.
The avocado will provide a lot of texture, a soft and creamy point that will make the cream change completely if not used.
Finishing the cream.
When it is time to serve a cream, we can do it as it is, without major complications, or finish it with a touch that will make it a fantastic cream. In my case I decided to garnishe it with some coconut milk and oil made with aromatics herbs.
No doubt I recommend it, to each spoonful you will enjoy a very fresh flavor with that spicy point that I like so much.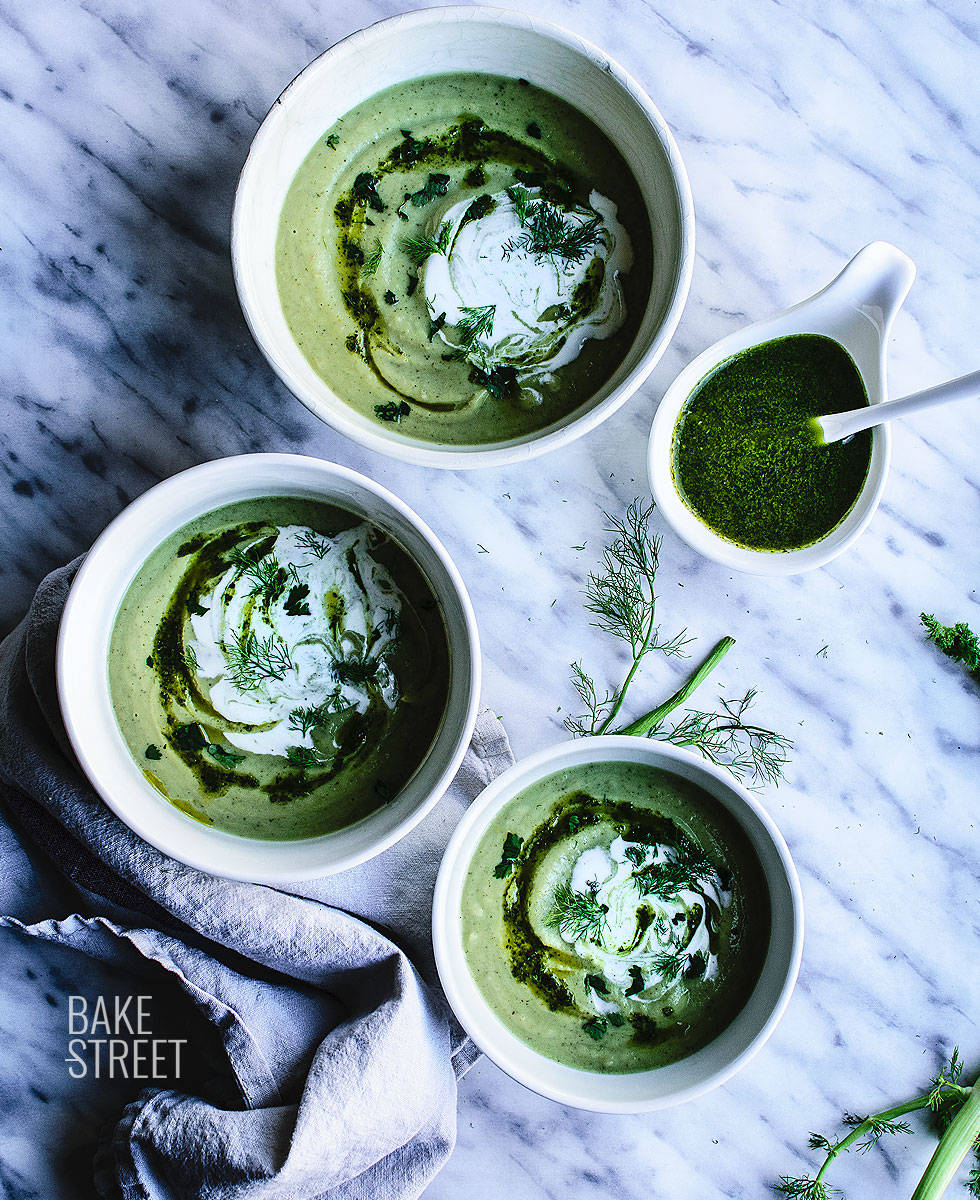 Let's start the return to normality with music that always comes in handy. My recommendation today is from a group that I love (N. E. R. D.) and remixed with another of my favorite groups (Zero 7), "N.E.R.D /Zero 7 Remix Edit – Provider" Link Youtube.
Ingredients
FOR THE CREAM:
1 large fennel bulb, chopped
4,4 oz (125 g) avocado
1 zucchini, about 360 g, diced
3 Tbsp olive oil
1/2 sweet onion, 65 g, finely chopped
2 garlic cloves, 7 g, finely chopped
juice of 2 large and sweet tangerines
3,5 oz (100 g) high-fat coconut milk
10,5 oz (300 g) Konbu Dashi broth
1/4tsp yuzu kosho (yuzu and chile paste)
salt and black pepper to taste
FOR THE AROMATICS HERBS OIL:
0,14 oz (4 g) curly parsley
0,1 oz (3 g) fresh cilantro, only leaves
0,14 oz (4 g) fresh basil, only leaves
dill to taste
0,14 oz (4 g) serrano chile
1 garlic clove
0,35 oz (10 g) lemon juice
1,75 oz (50 g) olive oil
salt to taste
GARNISH:
Coconut milk, cream or crème fraîche
fennel leaves
Instructions
Prepare the Konbu Dashi broth.
Follow the instructions in this recipe to prepare the broth.
Set aside.
Make the cream.
In a medium saucepan, pour the 3 tablespoons of olive oil and place in over medium heat.
Add the garlic together with the onion, cook at medium low heat until it acquires a slightly transparent texture.
Add the chopped zucchini and fennel. Cook for 5 more minutes, stirring occasionally.
Pour the Dashi broth, raise the temperature until it is boiling and, at that moment, reduce it to medium heat. Simmer for 20 minutes.
Remove from heat and blend in a food processor or blender.
Add the coconut milk together with the avocado cut in pieces, salt and pepper. Blend again.
Finally, pour in the freshly squeezed tangerine juice together with the yuzu paste. Blend until completely homogenized.
Place again over medium low heat and cook for 5 minutes. Remove from heat and let stand for a few minutes.
Make aromatic herbs oil.
In a food processor incorporate all the aromatic herbs, remember only the leaves, together with oil, chili, garlic, lemon juice and salt.
Blend until a homogeneous paste is obtained.
Pour into a small serving bowl.
Serve.
Ladle the cream into individual serving bowls.
Garnish the surface with a little coconut milk (we can replace it with dense cream or crème fraîche), a little aromatic oil and fennel leaves.
Serve immediately.
Notes
Konbu Dashi broth can be made at home, as I show you in the preparation, or we can use a dehydrated preparation. I leave it up to you.
If you don't like this type of broth or you don't find the ingredients to make it, you can always use a vegetable broth, chicken, bones....
Olive oil can be replaced by grape seed or sunflower oil.
The coconut milk must be of high fat content, which we find canned with a very dense texture.
I have used the zucchini into the cream without removing the skin, but if you don't like it or prefer, you can remove it.
It is not necessary to drizzle the avocado with a citrus juice to prevent it from oxidizing. By integrating it with the cream, it will retain its color. Even with the passage of a couple of days cooling the cream, it does not darken.
Remember that we must use only the leaves of aromatic herbs because the stems provide a bitter taste.
We can keep the cream refrigerated for 2 days.
I'm sure many of you are looking for light recipes to lower everything we've taken these days. This fennel, avocado and tangerine cream can be a fantastic choice for starter or dinner.
At home I usually prepare creams or soups every week and, without a doubt, this will become part of the seasonal creams.
I wish you a happy beginning of the week and a return to normalcy!
Big hugs,
Eva
Archivado en