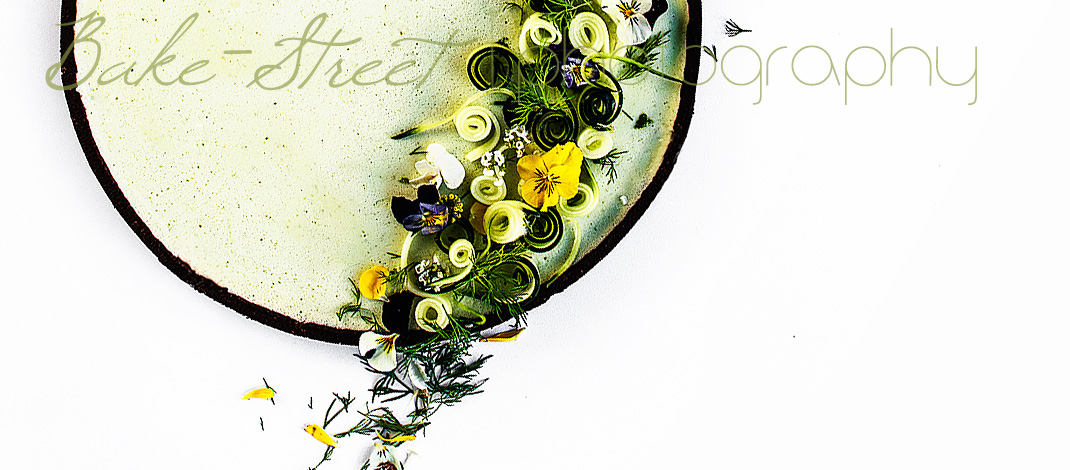 Cucumber and cilantro salty tart
Este post también está disponible en Spanish
Two months ago I saw a tart from a Chef whose I love his work, Royale Brat, in his social networks and I was surprised. It was a cucumber and cilantro salty tart with gin infused cucumber flowers. Amazing, the tart and the product presentation, please take a look. His work is Food Designer and restaurant Consultant, so his recipes aren´t public. Obvious.
I keep the idea from its principal ingredients and presentation, which I consider is totally inspiring, and I made my own cucumber and cilantro salty tart. But, I didn´t use gin… I don´t like it, although I´m sure it will be a nice combination. Maybe I must to try one day.



How did I decide to make it?
I followed the recipe from a traditional cucumber soup, that we can and have to enjoy in summer, but in tart version. To work with I make the same steps if I made a panna cotta.
Texture must be smooth and creamy, without lumps or little pieces inside. So we have to make a juice cucumber, processing the flesh and draining well. How I show you in this cucumber bread or this awesome cucumber ice cream (both recipes in Spanish only, sorry).
Cacao or traditional batter?
I decided to make a cacao powder batter, that you can change for carob powder if you wish. the original tart is made with a white batter, like a sablée, but I though that a dark color and an intense flavor will be nice. Of course you can make what you prefer from both.
An easy way for us
This kind of recipes, allow us to make it in advance and just decorate before serving. If you make it before, flowers can damage or cucumber slices can dry. Decoration can be adapted to our tastes, work with your imagination and capture it in your creations.
It would be great to decorate it with cilantro flowers, but it is really difficult to find them here. I have to grow them. In fact, I have bought some different seeds because I want to make my own urban garden… I will keep you informed.
Without doubts, this cucumber and cilantro salty tart is a different way to surprise your family, we have to make incredible recipes even if we haven´t got guests at home. It could be served like a snack or starter and enjoy it like a dessert… If you want ti see the complete recipe, click on Claudia & Julia blog 🙂
Bon appétit and happy weekend!
Eva
Archivado en