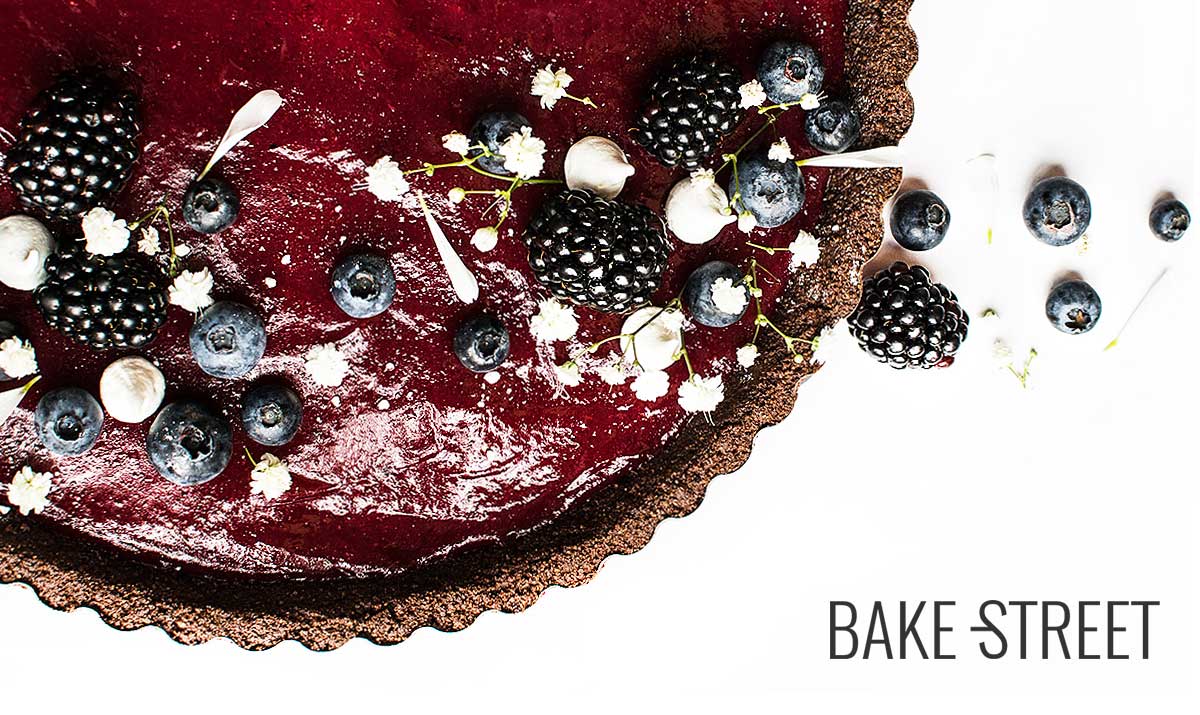 Blueberry, lime and chocolate tart
Este post también está disponible en Spanish
Fridays are to give us a treat or to prepare something great and enjoy it during the weekend. Today I come with a super simple recipe, grateful, no-bake, refreshing, colorful and delicious. A blueberry, lime and chocolate tart, I could almost assure you it has most of the ingredients I like to use in pastries.
When the hot weather arrives, it seems that I want less to light the oven, although in my case I do so uninterruptedly throughout the year…. But as I know that some of you do make a small stop during this time, it is for that reason that I want to leave this type of recipes that only need to spend time in the fridge to be ready. And continue to enjoy light and fresh sweets and desserts, as well as ice cream, of course!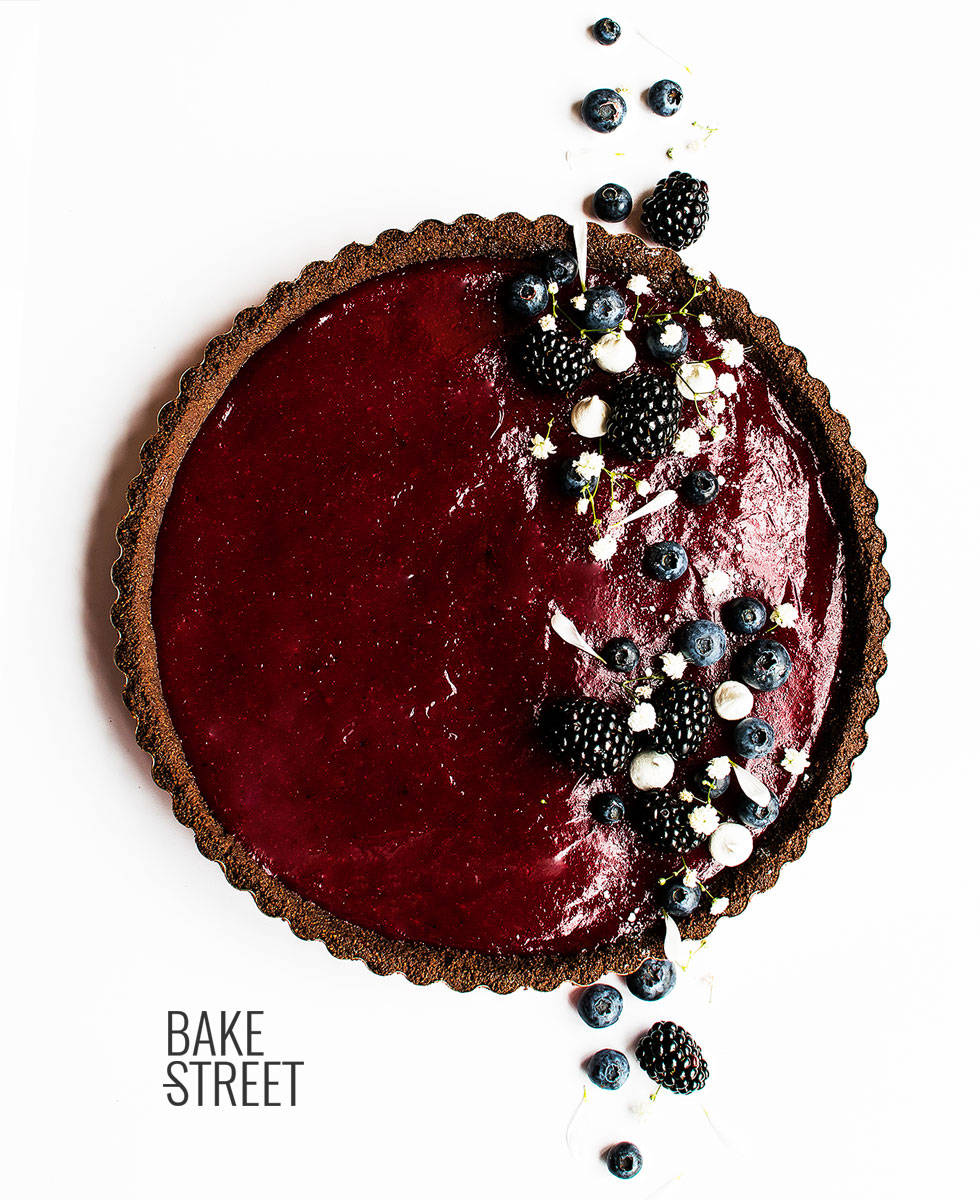 The base for the tart.
It´s made with cookies, cocoa powder, melted chocolate and butter… pure love! It has a great flavor and almost looks like we bit chocolate but with the crunchy cookie. The filling is very similar to the one I make with Meringue Lemon Pie, I replace part of the lemon juice with cranberry juice/purée. I say mashed or purée because when processing and straining it still has a thicker texture than a normal juice.
I've increased the sugar ratio just double, my lemon pie recipe is very unsweet. In fact in my house they consider it to be quite acidic, if you serve without merengue, because with it flavors are compensated and it is very pleasant to eat.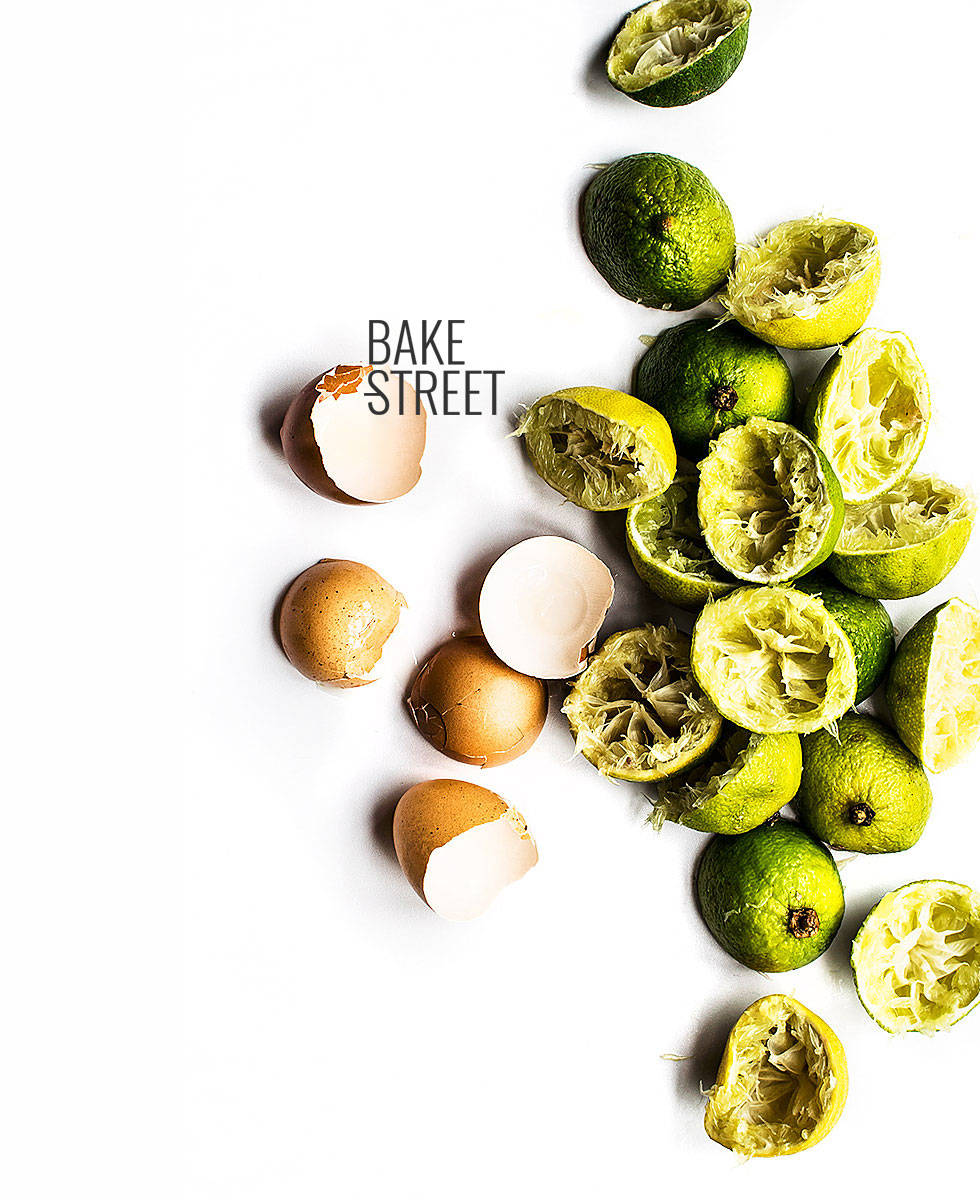 Since this time the tart does not have meringue, I increased the amount of sugar. It is still not very sweet but much sweeter than the previous one. I don't like overly sweet creations, they are heavy when I eat them, I prefer to enjoy the flavors that the ingredients bring us. However, taste the mixture before cooking it and if it is a little acidic, add a little more sugar 😉
The decoration is very simple, blackberries and blueberries, dried meringues and some flowers that always make our day!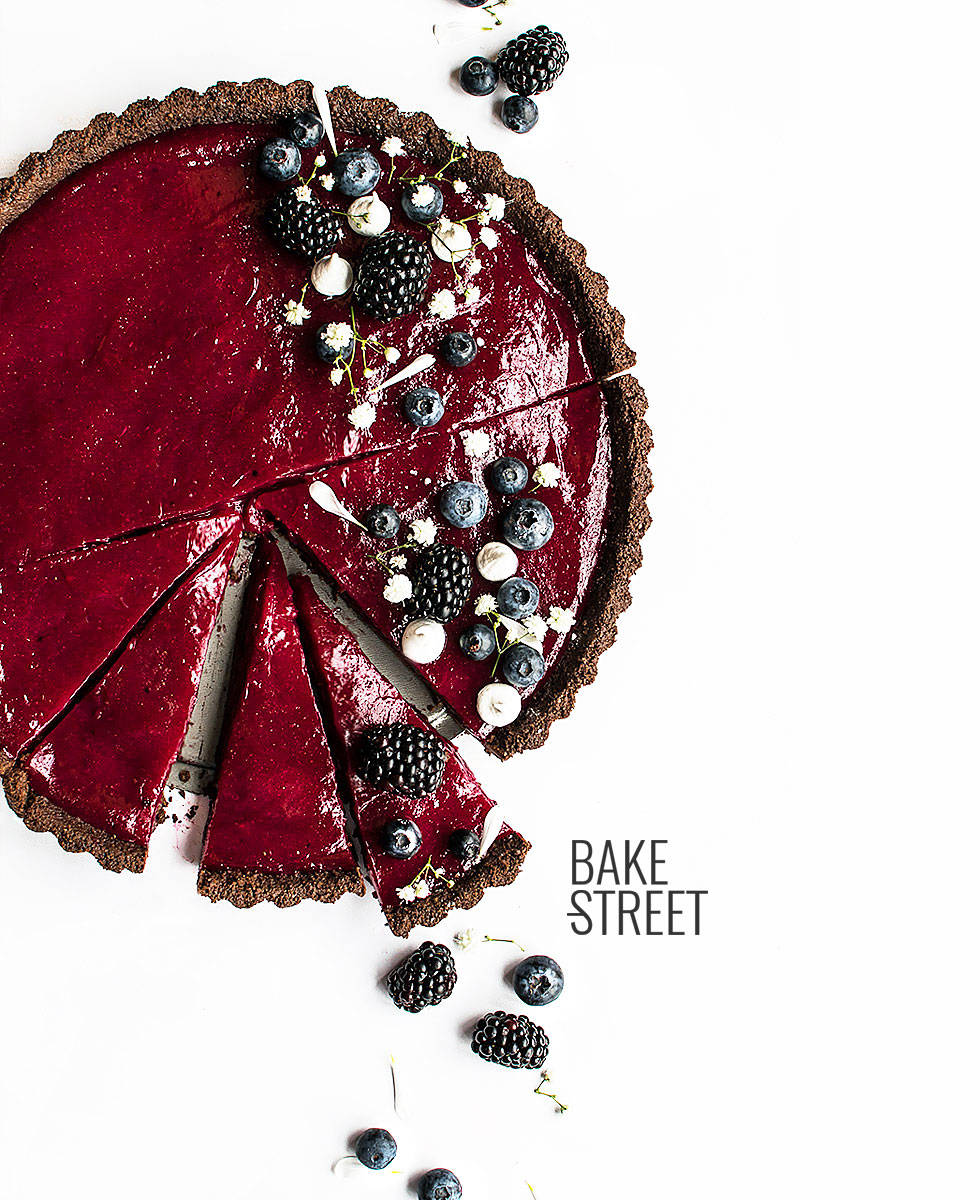 Ingredients for a 10 inch (26 cm) pan
FOR CHOCOLATE AND COOKIE BASE:
13,4 oz (380 g) cookies, similar to Digestive
1,75 oz (50 g) cocoa powder
6,7 oz (190 g) chocolate 70%
1,75 oz (50 g) unsalted butter at room temperature
FOR BLUEBERRY AND LIME FILLING:
11,4 oz (325 g) blueberry purée, about 13,2 oz (375 g) fresh blueberries
9,7 oz (275 g) fresh lime juice, about 15 limes
4 large egg yolks
10,5 oz (300 g) sugar
1,75 oz (50 g) cornstarch
GARNISH:
blackberries
blueberries
dried meringues
Instructions
Make chocolate and cookies base.
Melt the butter together with the chocolate in a water-bath, set aside.
Add the biscuits in a food processor and grind. Add the cocoa powder and process again to integrate both ingredients and make chocolate crumbs.
Place the biscuit crumbs into a large bowl, pour the butter-chocolate mixture and mix until a homogeneous paste is obtained.
Spread the mixture over the base and walls of the pan, pressing well to compact it and create a coating on the walls of the pan. To unify the thickness of the base and the walls, use a glass to press. Place in the refrigerator for 1 hour.
Make blueberry and lime filling.
Squeeze the limes, reserve the juice.
Wash the blueberries and place them into a food processor, blend. Pass through a strainer to remove the skin of the fruit. Press well with a spoon to obtain all the pulp.
Let's pour it into a large saucepan.
Add the lime juice together with the yolks, sugar and cornstarch (previously sieved), place at medium high heat without stopping stirring. This will prevent it from sticking to the bottom of the pan and forming lumps.
We will keep warm, beating with the help of a whisk, until we observe that the cream thickens. It will take about 5-8 minutes, the texture it acquires reminds us of custard or lemon curd.
Remove from heat and pour the mixture over the cookie and chocolate base.
Place in the fridge and leave until it solidifies, at least 2 hours although I recommend overnight.
Decorate the tart.
Place blueberries and blackberries on the surface.
Put some small dried meringues, we can even grind some of them and sprinkle over the tart, and finally decorate with some flower if dessired.
Serve.
Notes
If you don't like a cookies base you can make instead a chocolate sablée. In this link I show you how to make it.
You can keep it in the fridge, inside an airtight container, for 6-7 days.
The result is great, a soft, creamy, light and flavorful dessert. This blueberry, lime and chocolate tart has a bright purple color that I love it! Maybe you do not like blueberries, don´t worry about it. You can use instead berries, raspberries or even strawberries.
Also, if you prefer, you can serve it in individual format like small tarts and they will be very cute. I hope you have a great week! ;)
Big hugs,
Eva
Archivado en