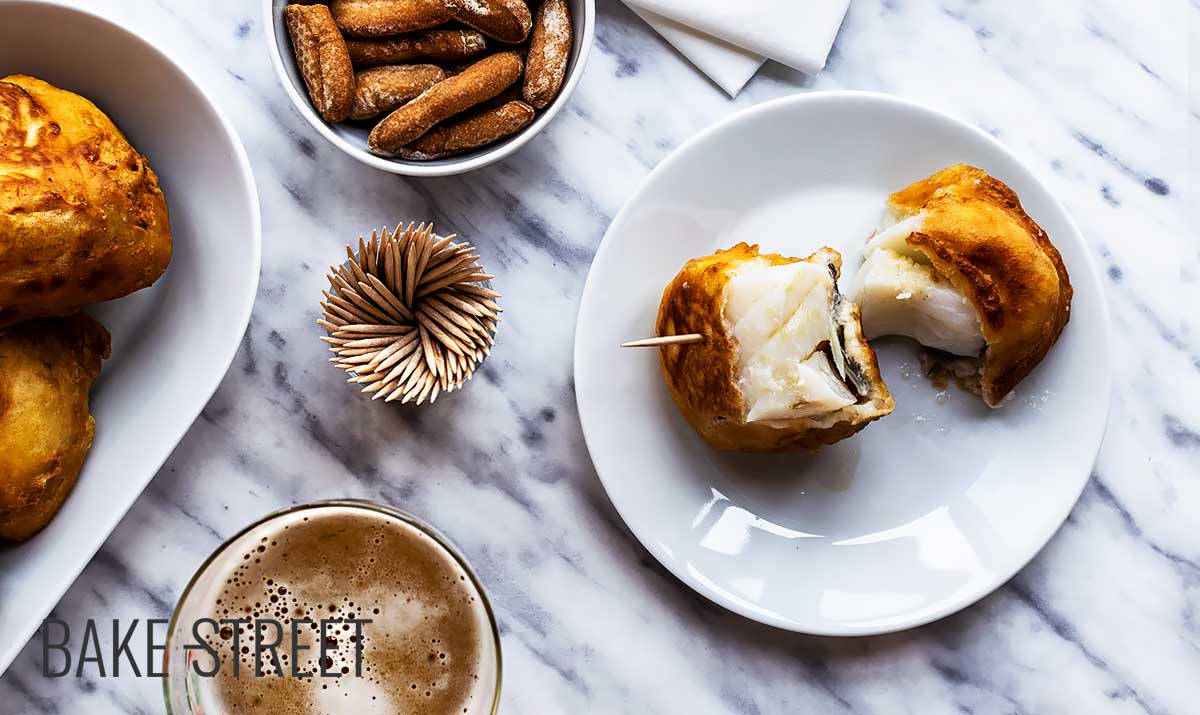 Bacalao rebozado, battered cod
Este post también está disponible en Spanish
Today I want to share with you a recipe that has been part of my childhood. Not only because my mother made it so much at home, but because it is an element that directly unites the fact of spending great moments with my father. Whenever I went to Madrid with him, and we were in Sol, we ended up at Casa Labra eating Bacalao rebozado, battered cod and croquettes. It was almost a tradition.
That's why both this place and this elaboration, for me, have a special feeling. Eating this always moves me to spend time with my father, to go out and see cool things and, besides, he always showed me new places. I loved to finish the morning eating something there.
My mother always told him that if it was close to lunchtime, we shouldn't go there because then I didn't want to eat (obviously, we eat a lot there!). My father always told her not to worry, but we always went even if it was super late, hahaha. The worst thing is that he told me not to say anything, so she wouldn't reprimand him. But how could I not tell her anything, if I can´t eat even a crumb of bread, hahaha.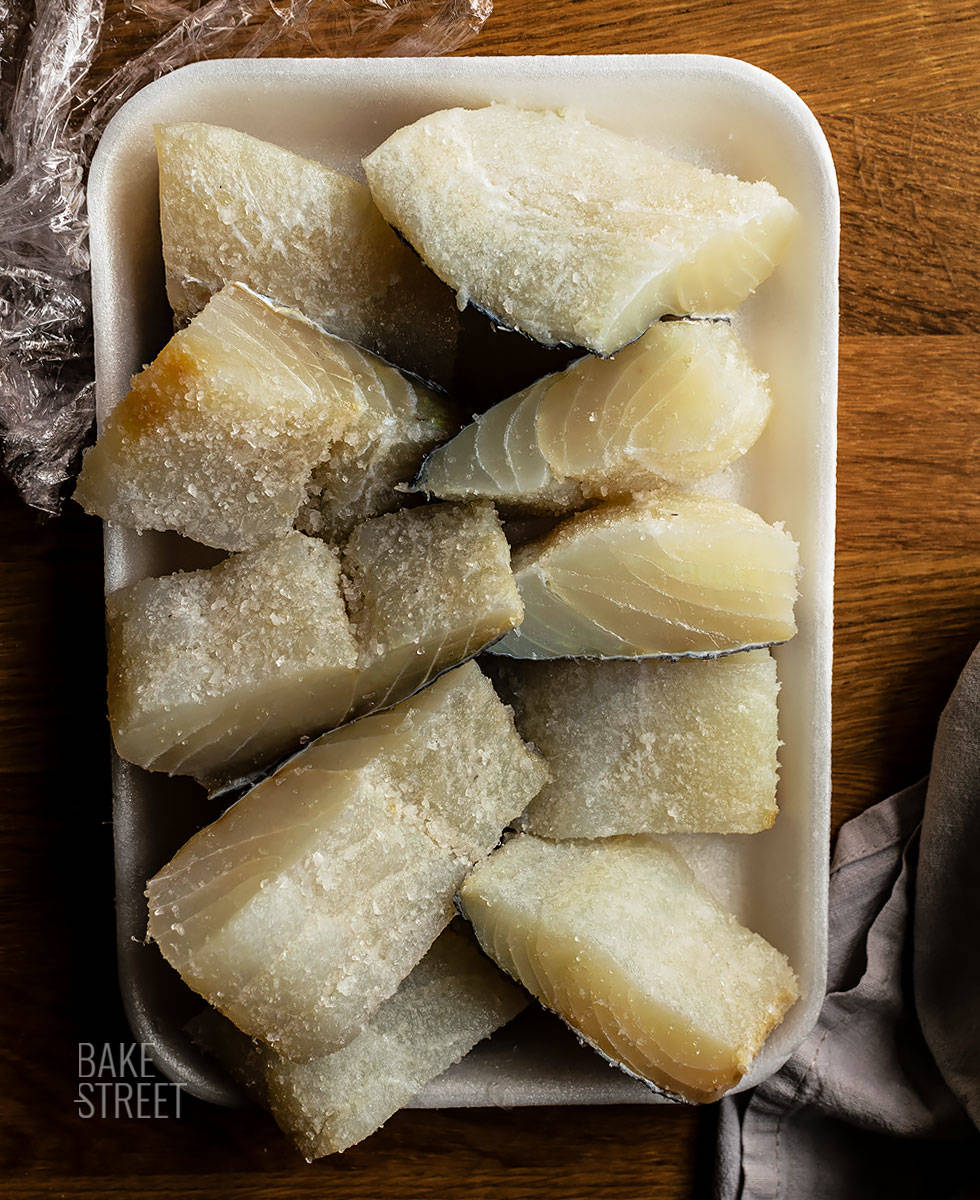 Bacalao rebozado.
It is one of the most typical tapas of Madrid, although it is also common in some areas of Andalusia. They are pieces of cod that are battered and fried. Simple and wonderful. Sometimes it is common to find them accompanied by roasted red pepper or Piquillo pepper. In that case they would be called soldaditos de Pavía.
The name of this peculiar tapa, apparently, arises from the similarity of colour with the red-yellow uniform of the Spanish hussars, soldaditos meaning little soldier. It is said that this tapa has its origin in the well-known centenary tavern Casa Labra, at no. 12 Tetuán Street in Madrid. Its speciality is cod, both in croquettes and battered.
When preparing the batter for the cod, we will follow very similar steps as when we prepare the gambas en gabardina.
What is the ideal piece and format for making battered cod?
In Spain we can find in the market different types of cod that are used to make battered cod or any other preparation carried out with cod:
In my case I recommend you to use salt cured cod, it was a basic way to preserve the fish in the past, as it provides a spectacular texture and consistency in the final result. It is also much easier to preserve. Cured fish develops a more intense and concentrated flavour than that which is lacking in the fresh variety.
In Spain, salted cod can be found in different cuts, like meat. These are: suprêmes, fillets and shred. It is likely that these types of cuts are not available in all parts of the world, but if so, I always recommend buying cod suprêmes.
They are much more juicy pieces of fish, usually without fishbones, so it makes them more pleasant to eat. It is true that it is also a more expensive cut, but without a doubt the result is worth it.
The recipe I leave you is based on Casa Labra´s formula although, no doubt, they have their special and personal touch.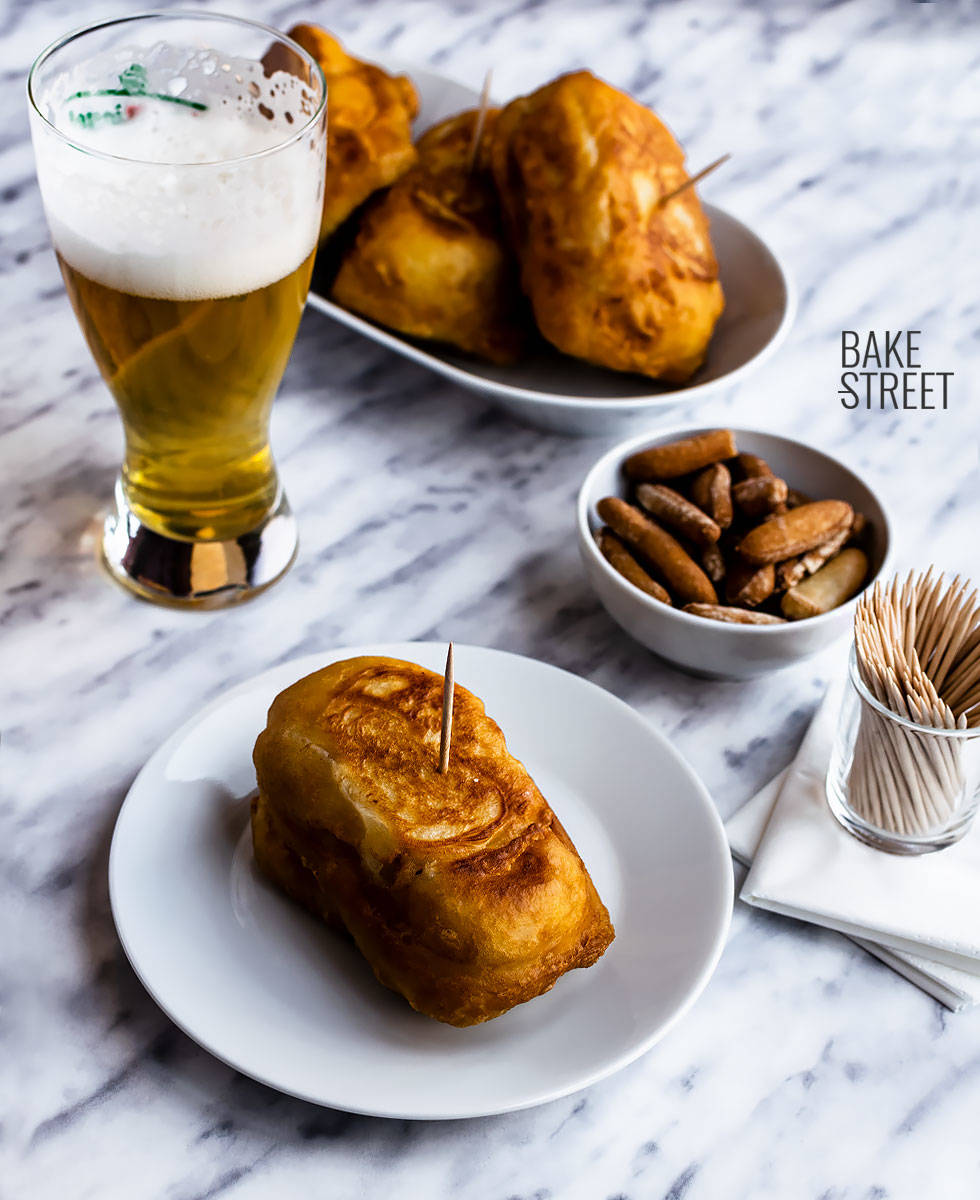 Ingredientes for 5 serves
1 kg desalted cod
225 g bread flour
275 g whole milk
2 tsp baking powder
1½ tsp salt
plenty of good olive oil for deep-frying
Instructions
Desalting of the cod..
Wash the salted cod in plenty of cold water.
Place the pieces in a container, preferably glass, and cover in very cold water.
Place a lid on the container and place in refrigerator for 36-48 hours, depending on the size of the pieces.
IMPORTANT NOTE: During the desalting, water needs to be renewed several times to help further reduce the salinity. Renew the water 4 times a day, in my case this means 8 water changes in 48 hours.
Make the batter.
In a medium bowl add the flour along with the salt and mix with a spatula.
Pour the milk over dried ingredients and mix to get a homogeneous batter.

Add the baking powder and stir again until fully integrated. Beat with a balloon whisk trying to whip air into the mixture.
Cover with film and let the batter rest for 15 minutes.
Battering the cod and frying.
Pour the olive oil in a pan deep enough for frying, at least 2 inches deep of oil. Heat to medium with care not to overheat the oil, up to 338º- 356ºF/170º-180ºC. The olive oil must never give up smoke.
Dip the cod first in the flour, removing excess, and then in the batter.
Dip the battered cod in the hot oil and fry for 2 minutes on each side. The batter coating will turn golden and crunchy.

Remove the cod with a slotted spoon and place on a colander over a bowl to remove the excess olive oil.
Repeat the process with the remaining pieces of cod.
Serve the cod while is warm.
Notes
Very cold water must be used in desalting the cod, as it helps firming the fish pieces and prevents them from opening during desalting.
During the desalting process the cod must always be kept in the refrigerator, except while renewing the water, otherwise it could ferment and spoil.
Both plain flour/AP flour and strong flour/bread flour can be used to make the batter. Depending on which one we use, the fried batter will be crispier or softer; strong flour/bread flour makes for a crispier batter.

Depending on the flour you use, the amount of milk to be added may vary. When using AP flour/plain flour less milk will be needed to reach the desired consistency than if using bread flour/strong flour. This is due to their different absorption capacity.
Often plain beaten egg is used for basting the cod instead of the flour-milk batter; do as you please. My recipe doesn't use eggs though. According to Miguel Ángel Velasco, chef of Casa Juanico in Zaragoza, the use of the egg in the batter prevents the exit of the juices, which are cooked inside and tend to crystallize, as well as slightly masks the flavor of the fish. I also told you this in the gambas en gabardina post.

Both sunflower oil and mild olive oil can be used for deep-frying, so as not to impart too much flavor to the fritters.
It is important that the oil temperature stays around 170º-180ºC (338º- 356ºF), not higher. Otherwise the batter layer will burn before the cod cooks through. On the other hand if the temperature is too low the cod will absorb a lot of oil and its texture will be different, not firm enough.

If the chunks of cod are too thick, the middle part of the piece will remain uncooked. And if we want to finish cooking, the batter will burn.
The cooking time of the cod must not be exceeded; it should be around 3-4 minutes at the specified temperature for best results.
Cod can be eaten both freshly made and cold, but always on the same day it was made.
Now that the good weather has come and you want to eat more simple recipes or dish to share with others, do not forget to prepare this Bacalao rebozado, battered cod at home. It is perfect to eat at noon, dinner or as a tapas served with other things. I would dare to say that it is one of those elaborations that everybody likes!
Of course, we can always go out for a drink, which is not a bad thing to do either. What's more, it's necessary. And so you can enjoy the atmosphere and this typical phrase: —¡Unos bacalaítos y unas cañas!— Some battered cod and a glass of beer! This gives you life, hahaha.
I wish you a wonderful beginning of the week.
Big hugs,
Eva
Archivado en