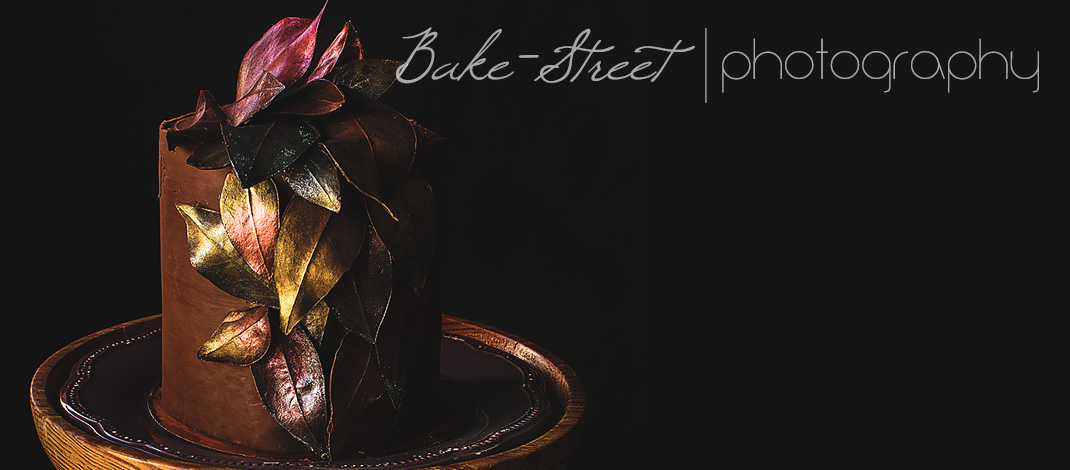 Autumn Cake, chocolate and caramel
Este post también está disponible en Spanish
The ones who follows me on IG o Facebook, could see some weeks ago a little advance from this cake. This was for my husband's birthday, an autumn cake.
It was made totally the way he wanted it in flavours. Vanilla sponge cake, caramel cream (he loves too much caramel!) and milk chocolate ganache. Decoration was the way I want, I love this cascade leaves!
It is true that I haven´t got many recipes from layer cakes on the blog. I like to make them but it is difficult eat them each day without special celebrations… The firsts I made were awful! So I didn´t want to make any more. But, some months ago, I decided to give a second opportunity to learn how to make them better.
There is too much for improvement… but I do everything I can.
The result was scrumptious! Maybe too sweet for the milk chocolate ganache, I had prefered to use a dark chocolate. But it was my husband´s wishes 🙂
I love too much sponge cake, is a recipe from Historias del Ciervo. I had used this caramel filling for other recipes on the blog, is one of his favorites.
It is not the first time I make chocolate leaves. Last year I decorated this chestnut marron glacés tart with them. I follow the same process but with more colour.
Since then, I always wanted to make a cascade leaves cake with autumn colors, and finally I fulfilled my dreams 🙂
AUTUMN CAKE
You will need 3 round cake pans, 4.7 x 1.6 inches.
VANILLA SPONGE CAKE:
Recipe from Julián Ángel  Historias del Ciervo, he makes awesome cakes!
3.17 oz (90 g) egg whites at room temperature, about 3 large eggs
2/3 cup + 2 tsp (170 g) whole milk
1 tsp vanilla paste
7 oz (200 g) cake flour
3/4 cup + 2 Tbsp (170 g) white sugar
4 oz (115 g) unsalted butter at room temperature
1 tsp baking powder
1/2 tsp salt
CARAMEL CREAM:
6.17 oz (175 g) creme cheese
1.58 oz (45 g) unsalted butter
2.46 oz (70 g) white sugar
2.82 oz (80 g) heavy cream
1 gelatine sheet
MILK CHOCOLATE GANACHE:
15.8 oz (450 g) milk chocolate
10.6 oz (300 g) heavy cream
CHOCOLATE LEAVES:
3.5 oz (100 g) 70% black chocolate
ruby lustre food dust
gold lustre food dust
green metallic food dust
natural leaves
INSTRUCTIONS:
FIRST DAY
Bake sponge cakes.
We need to make cakes one day in advance to chill them overnight. It is necessary to make them because it will be easier to work after.
Preheat oven 325ºF. Grease and line cake pans, set aside.
In a medium bowl add white eggs with vanilla and milk, stir until combined.
In the KA bowl or a bowl from a stand mixer mix flour with sugar, baking powder and salt. Use the flat beater on low speed until lightly combined.
Add butter and mix until the mix looks homogeneous. Do not over mix, only until combined.
Pour one third of the egg white mixture and beat on low speed for a few seconds. Stop, scrape down the sides of the bowl and pour other one third of the egg white mixture.
Mix again on low speed for a few seconds. Raise a medium speed and mix for 20 seconds.
Add the rest of egg whites mixture and mix only until combined.
Pour the mix an equal portions into the cake pans.
Bake for 40-45 minutes or until a cake tester comes clean when inserted into the center.
Let cool on racks for 5-7 minutes.
Remove the cakes from the pans and let cool completely on the racks.
Once they are cool, cover with plastic film and chill overnight.
Make caramel cream.
In a small bowl pour cold water and put inside gelatin sheet. Soak for 15-20 minutes.
Pour heavy cream in a saucepan and heat lightly to take temperature, set aside.
In a medium saucepan add sugar and cook medium heat until melted. Mix with a spoon until looks golden brown. Be careful not to over cook! It will have a bitter taste.
Pour heavy cream, little by little, and stirring at a time. Once mixture is homogeneous, remove from heat and add butter. Mix until combined.
Let warm until 122ºF, do not add gelatin before! Otherwise it will lost its gelling effect.
Add gelatin, well drained, and mix until dissolved. Let cool again until 113ºF.
Add cream cheese and mix until smooth.
Pour mixture in an airtight container and chill until you will need it.
Make chocolate leaves.
You can make them in advance or the same day you decore cake, as you wish 🙂
Line large baking sheet with foil or a large plate. Wash and dry leaves.
Melt chocolate in top of double boiler over simmering water, stirring until smooth.
Brush chocolate over veined side (underside) of 1 leaf, coating thickly and completely. Arrange chocolate side up on prepared baking sheet.
Repeat with remaining leaves and chocolate, rewarming chocolate if necessary.
Chill leaves until firm, about 30 minutes or overnight if you make them in advance.
Starting at stem end, carefully pull back green leaf, releasing chocolate leaf.
Carefully brush leaves with gold dust, ruby dust, gold dust and green metallic dust making a degraded effect.

Place them in an airtight container and chill until you will need it.
SECOND DAY
Make milk chocolate ganache.
To work perfectly with this ganache, we will need a texture like Nutella®. It must be cold but not from the fridge, it has to cool at room temperature.
So, I like to make them early in the morning the same I am going to decorate the cake. It will take 5-6 hours. you could make it the night before and let cool overnight.
Chopped finely milk chocolate, set aside.
In a saucepan pour heavy cream medium heat until takes temperature but without boil.
Remove from the heat and add chopped chocolate, mix until smooth.
Pour in a medium bowl and let cool completely at room temperature.
When mixture will be slightly cooled, cover and let a little opening to not condense.
Assemble autumn cake.
Remove sponge cakes from the fridge. If cakes are domed, cut them with a cake leveler.
Place a little amount from caramel cream over a cake board and put the first cake.

Cover with a generous and uniform layer of caramel cream. Put another cake and repeat the process.

Spread cream caramel over the cake and remove any excess with the icing smoother.

Place in the fridge for 1 hour.
Remove the cake from the fridge and cover the cake using a offset spatula with the ganache. Begin coating cake and smoothing slowly.

Chill again for 30 minutes.
Remove from the fridge and cover with more ganache. Place in the fridge for 30 minutes more.
Decorate cake.
We have to put chocolates leaves before cake cooled absolutely.
Remove chocolate leaves from the fridge to decorate cake with them.
We must take care when we manipulate chocolate leaves because our warm hands can damage them.
Set leaves over the ganache, don´t be hard, they may break into pieces.

Place in the fridge until served.
PRESERVATION: Store in the fridge for 5-6 days without problems. It is better cover the cake to avoid get dry.
If you have sweet tooth, this autumn cake is an awesome option. Too much chocolate, caramel and an incredible sponge cake really nice. If you have to celebrate something this weekend, this cake is perfect without doubt 😉
I hope you have a great weekend and enjoy! See you on Monday!
Eva