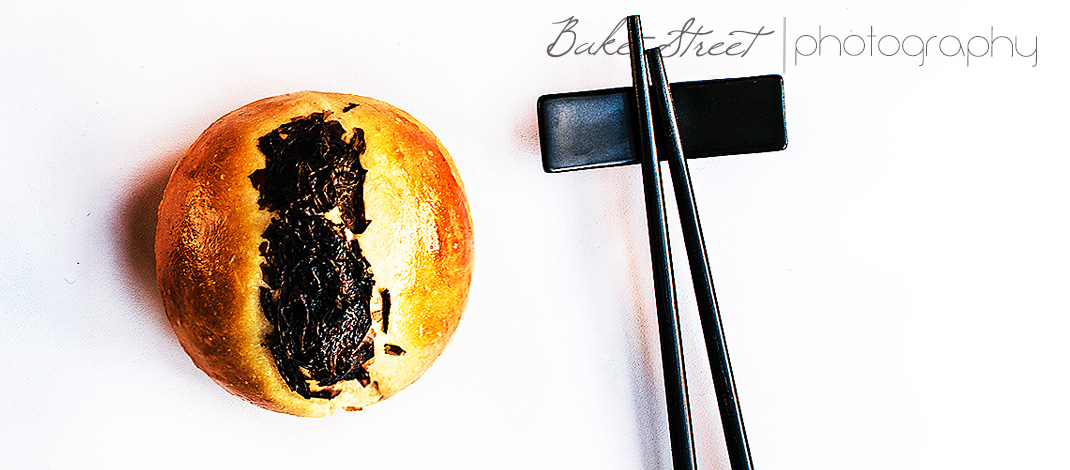 Red miso and nori seaweed buns
Este post también está disponible en Spanish
Actually I read a lot of Japanese books and I think that it is influencing me…until I need to make these red miso and nori seaweed buns. In fact, I have some awesome recipes. Many of them are traditional from Japanese cuisine and other are inspired from this gastronomy, such as I let you today.
May be some of you ask yourself, what is  miso?
Miso is a fermented food get from fermented soya that usually is mixed with cereals and sea salt (fermented with koji fungus). The meaning of its name is "flavour source".
For years, in China and Japan, it was considered a curative food. It has enzymes that promote digestion and nutrients absorption thanks to four digestive agents: natural enzymes, lactobacillus, yeast and other kind of microorganism.
Miso has radioprotector effects.
During the Second World War, when an atomic bomb was launch in Nagasaki in 1945, Dr. Akizuki spent years treating patients who developed symptoms of radiation sickness. the hospital Saint Francis was located only one mile from the bombing place. He fed his patients and staff a strict daily diet that included miso soup. The effects of radiation never manifested. So, Akizuki hypothesized that the miso soup what offered protection.
In 1972, researchers discovered that miso contains dipilocolonic acid, an alkaloid that binds together heavy metals, such as radioactive strontium, and discharges them from the body. This discovery helped validate Akizuki´s theory that miso offered protection against radiation exposure.
Types of miso:
Shiro miso or white miso: Fermented with rice and for a short period, two eight weeks.
Aka miso o red miso: Fermented for two years in extremely cold climates.
Hatcho Miso: Without cereals, only soybean miso, is the most pure.
We will achieve an interesting taste thanks to miso, but, the benefits from it will disappear because high temperatures from the oven.
To decorate buns, I used dried nori seaweed that you have to hydrate. Advice, when you hydrate nori before put them into the buns, drain very well. Otherwise buns will get a lot of moisture that could alter results. Do not put too much nori because this won´t dry properly.
RED MISO AND NORI SEAWEED NORI BUNS
Makes 6 burger buns
 2 1/2 cups (360 g) all-purpose flour (I used Shipton Mill wheat flour)
2/3 cup (160 g) coconut milk
1.15 oz (35 g) red miso
1 large egg
1/2 tsp (2,7 g)active dry or instant yeast
2 1/2 tsp (12 g) sugar
1 1/2 tsp (6,5 g) salt
FOR BRUSH:
1 egg beaten
2 Tbsp dried nori seaweed + water to hydrate
INSTRUCTIONS:
Make red miso dough.
Combine flour with coconut milk, red miso, egg and mix a bowl of a stand mixer or mixing bowl if you are going to knead by hand.
Fit your mixer with a dough hook attachment and knead the dough at low speed for 4-5 minutes.
Add yeast and salt and mix again for 4 minutes. Add sugar and mix 3-4 minutes more. It is important not to be hard with the dough if you knead by hand, because it will become a dense dough and texture won´t be fluffy.
It is better to let stand dough 5-7 minutes  after 4-5 minutes kneading. When you do that, cover the dough to keep it from drying.
Add sugar and mix again until the dough is smooth, about 10 minutes.
Make bulk fermentation.
Grease a bowl or container, put the dough inside, cover with film and let rise until become nearly to double size, about 2 or 3 hours. It will depend from room temperature.
The, chill the dough overnight. My dough was 24 hours chilled.
Preshape red miso buns.
Took out the dough from the fridge and let at room temperature about 1 hour. It must be double sized.
Dust lightly table or counter with a little flour and put the dough on top. Press lightly to degas.
Divide the dough into 6 pieces, around 3 oz, and preshape each into a ball.
Cover and let stand for 15 minutes.
Shape buns and make final fermentation.
Shape each ball on the same way you preshape, making a tight ball. Transfer them to a baking sheet, with baking parchment, cover with plastic film and let rise until they look puffy (double sized). Roughly 2 hours 45 minutes at 71,6ºF.
Bake red miso buns.
When buns are nearly to double size, hydrate nori seaweed in water. Before put them over the buns, we must drain them well.
Preheat oven 400ºF.
Brush buns with egg beaten and put over them hydrated nori seaweed band.

Bake buns until lightly golden, 15 minutes*.
Transfer to a cooling rack and let cool completely.
* To know when the buns are baked, we can measure temperature with a digital thermometer. Temperature must be 190-194ºF.
PRESERVATION: Once they are completely cool, store them in a zip lock bag/freezer bag/airtight container around 3-4 days.
These red miso and nori seaweed buns are perfect and really surprising. They are soft, with a nice flavour and seaweed on top give them a salty and marine taste really amazing. We are too happy with the result and I will let you soon a perfect recipe for them 😉
Big hugs,
Eva
Sources:The Miso Book: the Art of Cooking with Miso, Mimasa.
Archivado en