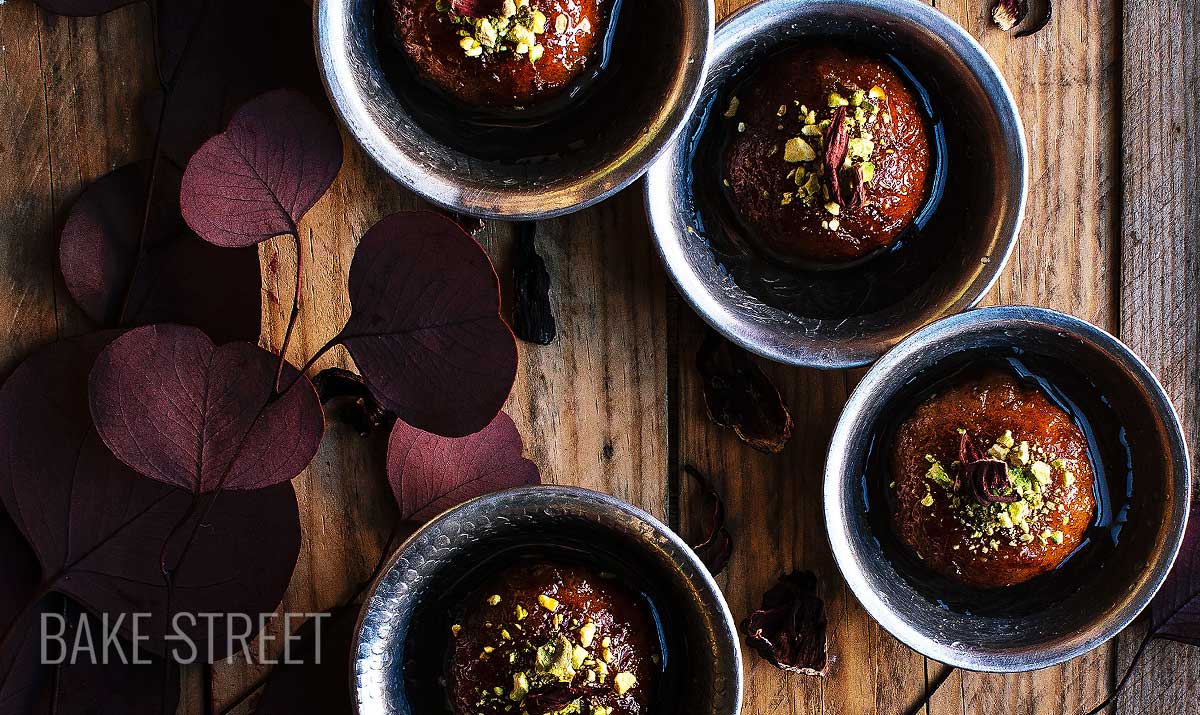 Makkan Peda, Arcot pastries
Este post también está disponible en Spanish
I can't help but feel attracted and in love with the gastronomy of other countries. It is such a vast and unknown world, eager to be discovered, that I can only feel an uncontrollable desire to know more about the wonders that lie in every corner of this small world. Today I show you a traditional pastry from India, Makkan Peda or Arcot Makkan Peda.
Arcot is a city of Vellore in the state of Tamil Nadu, India. Located on the southern shores of the Palar River, the city extends along a trade route between Chennai and Bangalore, between the Mysore Ghat and the Javadi hills. Makkan peda is a local specialty that can easily be found alongside the Gulab Jamun, which is quite similar to it.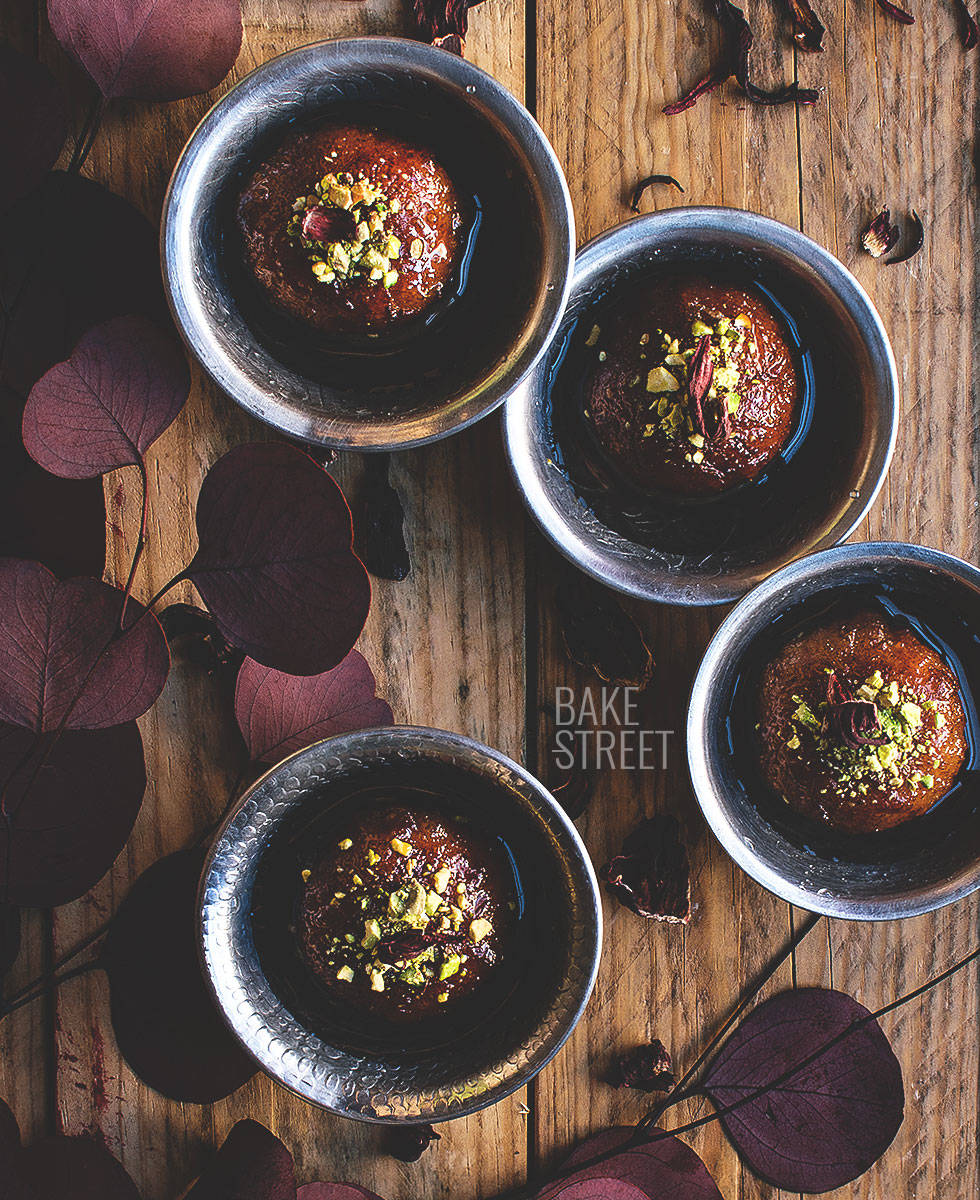 Differences between Makkan Peda and Gulab Jamun.
Although they look almost identical in appearance, so much that they can be confused at first glance, their ingredients are different. Both share a common ingredient, khoya. Some time ago I told you about this ingredient and how to prepare it at home, in this post. But to make a brief description, it is about the solids of milk that are obtained by evaporation.
The Gulan Jamun is almost entirely made with khoya, you can add a pinch of flour, but not always. Balls are then shaped, fried and left to soak in syrup flavored with cardamom, rose water, saffron or kewra (extract distilled from the pandanus plant).
In contrast, Makkan Peda is made from a mixture of khoya, flour, ghee, ricotta and a pinch of baking powder. They are then stuffed with nuts and rounded pieces are shaped, sometimes slightly flattened. They are then fried and left to soak in a cardamom or saffron syrup.
Makkan Peda.
If you visit Arcot, you can find many places to eat this sweet, but there is one of them that stands out for being the oldest. Arcot Chettiyar Sweet Stall with 187 years of experience serving one of Arcot's finest makkan peda.
This small stall began with Govindasamy Chettiya, who had already tasted makkan peda at Nawab's home. It didn't take long before he decided that it would be an elaboration that would be part of his shop. But making some modifications such as adding nuts inside.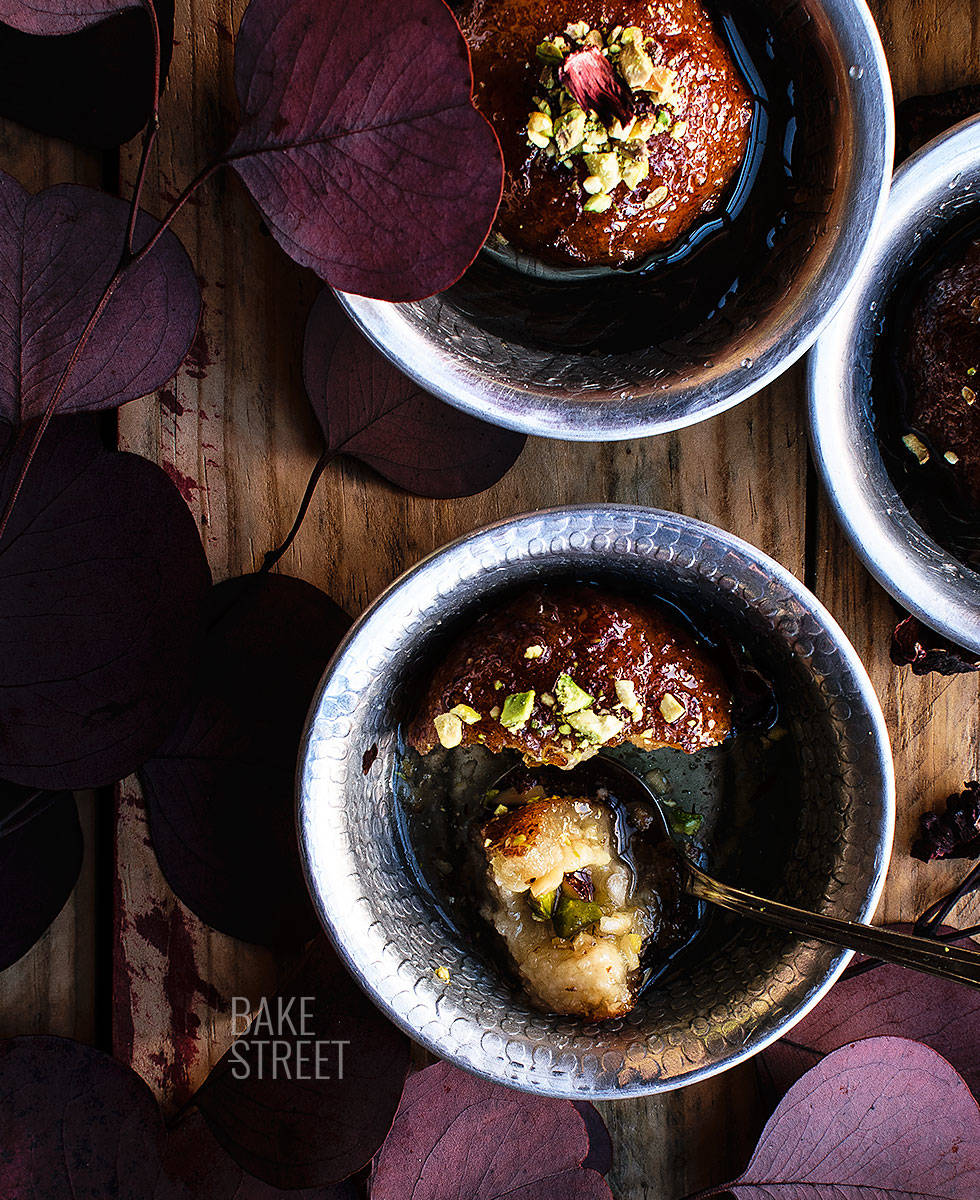 This pastry is part of the Arcot tradition and has been made for several generations.
The owner has been doing the same job for almost 40 years. To make makkan peda, shape 3,5 oz (100 g) balls with a dough made with maida (wheat flour) and khoya (milk solids) without sugar. They are stuffed with nuts and flatten slightly before frying. They are then left to rest in flavored syrup for at least 10 hours.
The makkan peda served on the day, are prepared the day before. They are usually made between 50-60kg of makkan peda a day and, in festive periods or celebrations, the amount amounts to about 100 kg, is a pastry very valued and with many faithful followers. A very soft and juicy cake, sprinkled with nuts and served in a bowl. I've never eaten anything like this… I can't describe its incredible aroma, its wonderful and juicy texture combined with its flavor. It's just extraordinary.
To make this recipe I followed these recipes: Sharmis Passion and Raks Kitchen.
Ingredientes
FOR THE DOUGH:
5,3 oz (150 g) de khoya (recipe on the link)
5,1 oz (145 g) plain flour
3,2 oz (90 g) cottage cheese
1/2 tsp baking powder
2 Tbsp ghee
2 Tbsp water
3-4 Tbsp smashed nuts
26,4 oz (750 g) sunflower oil
FOR THE SYRUP:
26,4 oz (750 g) water
26,4 oz (750 g) sugar
6-8 smashed cardamom pods
Notes
With the amount of milk I have used, 1.5 l, I have obtained 9,5 oz (270 g) of khoya. Of course, the better the milk quality, the more khoya we get.
Khoya is very laborious, can I buy it? From what I have been able to read, it is available in Indian specialty stores. But despite having a rather long elaboration process, similar to croquettes if we think about it, it only requires our absolute presence for the last 30 minutes. Without forgetting that if we do it at home, it will be 100% pure and free of preservatives and additives.
Do not knead the dough too much, this time, we do not need to achieve a good development of gluten. We need to obtain a loose dough so that the result is much more spongy. Otherwise they will become denser and tighter.
The nuts can be chosen according to your choice. In my case I have used pistachios, hazelnuts and almonds.
Be sure to seal each piece tightly so that it does not open during cooking.
We must use enough oil to cover the pastries so that they can be fried obtaining a uniform color. Try to move the pieces while they are frying to prevent the base from over-browning when in contact with the bottom.
It is also very common to use saffron instead of cardamom, I leave it to your choice.
Ideally, let the makkan peda have to soak for a minimum of 10 hours. If you can leave them during overnight, much better.
Once they have cooled completely, we can store them in an airtight glass container and refrigerate them for 3-4 days.
I assure you that these little makkan peda have stolen my heart... Already, when you are elaborating the khoya, you will appreciate a wonderful aroma, slightly sweet and very pleasant.
But the moment we mix all the ingredients together, we create a fascinating cloud of aromas. Really, there are no words that can describe that fragrance, it is simply extraordinary. And when you taste them... you will touch the sky!
Have a great day!
Big hugs,
Eva
Sources: The Hindu
Archivado en