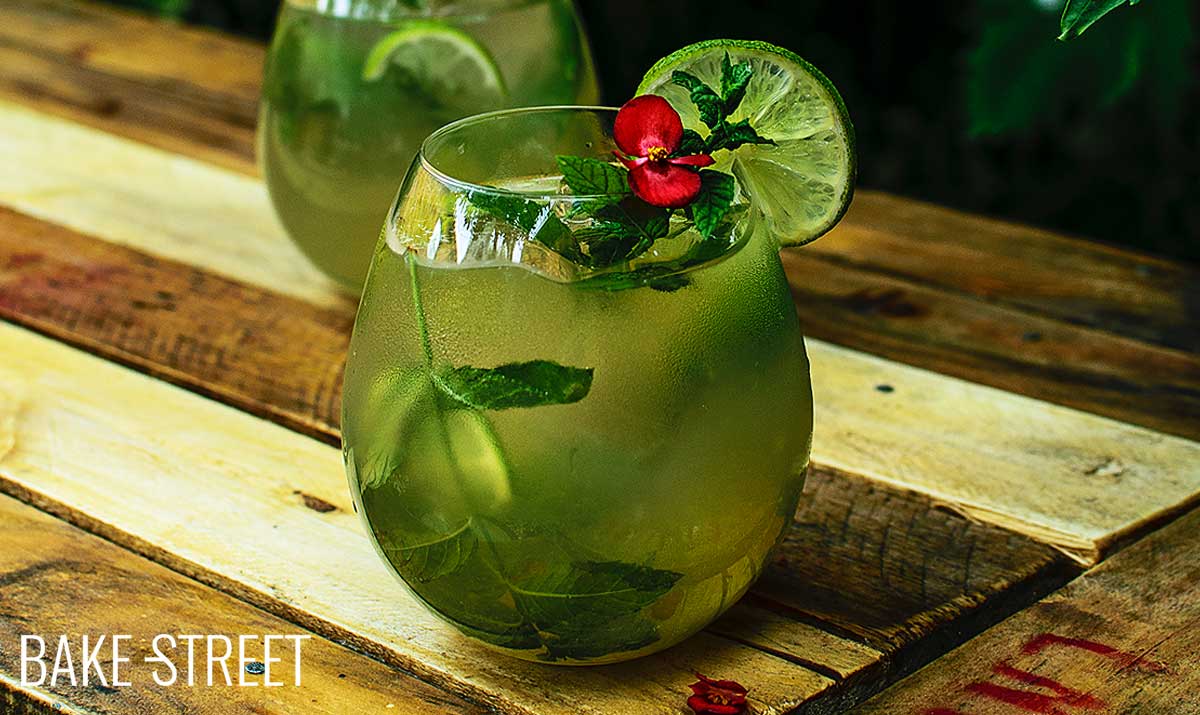 How to make the best Cuban Mojito
Este post también está disponible en Spanish
If you are one of those who like Mojitos, it will probably happen to you like me every time you go to a bar/terrace and ask for it. "Let's see what they bring me." I don't know why finding a place where they make mojitos well is really complicated… It is a cocktail with which we can be surprised in a thousand ways, and many times for bad. But, you're in luck because today I'm going to leave you guys how to make the best Cuban Mojito.
There's one thing I haven't told you and that's that my "half a lemon", some time ago, took a cocktail course. When he was younger, he worked in a bar as DJ bar (this sounds very'90s). The place where he worked, made great cocktails. I remember the first time he made me a mojito and I thought, "Oh my God, marry me!" – hahaha.
From that moment on, he set the bar very high because every time we go out and order a Mojito, I always expect something similar to how he prepares it and most of the time this is not so. Today's recipe is thanks to him.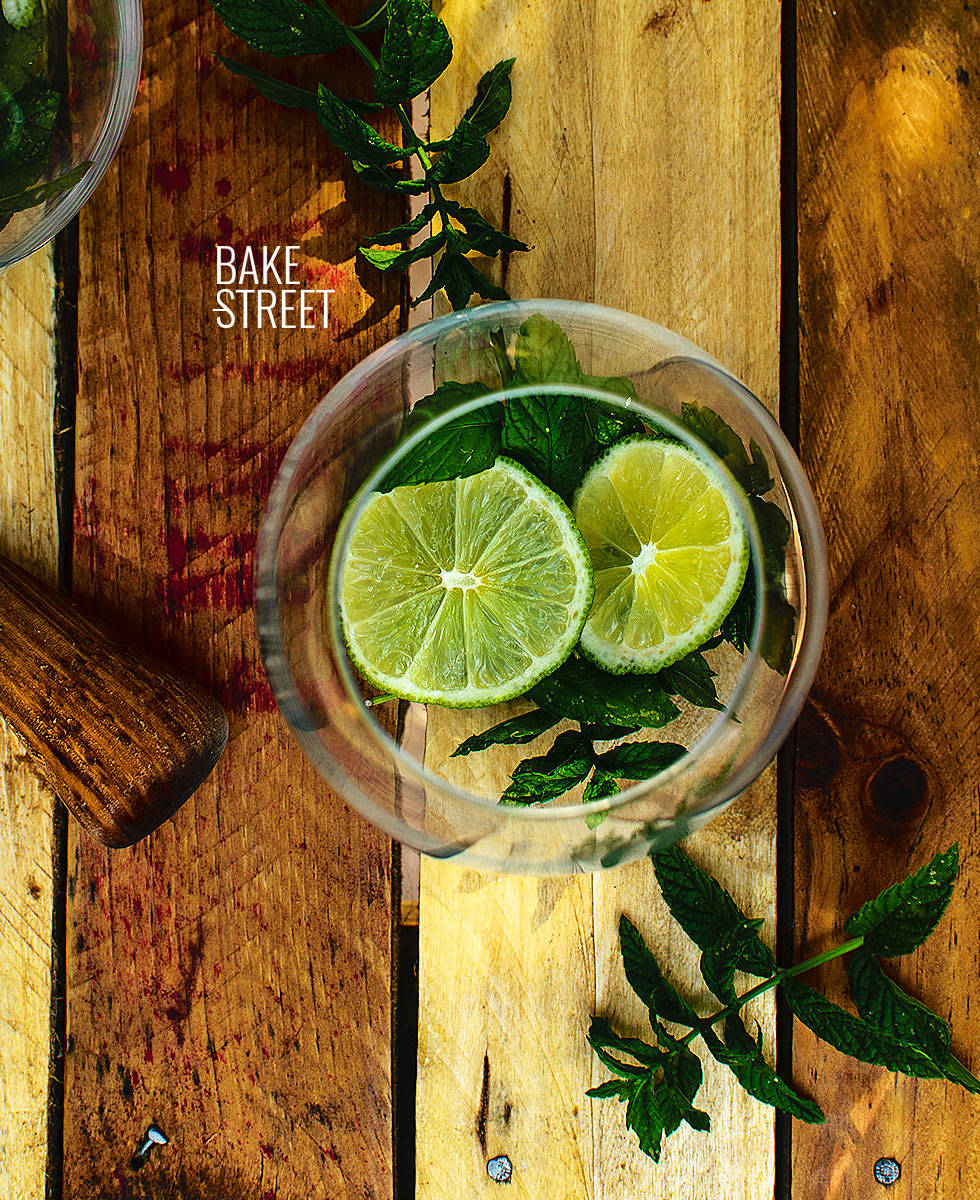 Cuban Mojito origin.
It is curious how many elaborations that were carried out to camouflage an error or a taste not very appropriate, with the passage of time, can become a very popular element.
This is the case of Mojito, whose origin is more humble than we can imagine.
As its name says, this is a Cuban cocktail that dates back to the 16th century. The name by which it was known was "El Draque" in honor of the English corsair, explorer and slave trader Francis Drake. In 1586 Queen Elizabeth I of England encouraged the pirates to plunder the Spanish cities of the New World.
One of the pirates was Francis Drake, whose purpose was to plunder Cuba, the place where the Spanish crown kept Aztec gold from Mexico. This news reached the ears of King Philip II and warned the governor of Cuba, so they had time to prepare.
Fourteen pirate sailboats appeared off the coast of Cuba and remained there for days. Drake didn't set foot on Cuban soil, he surrendered.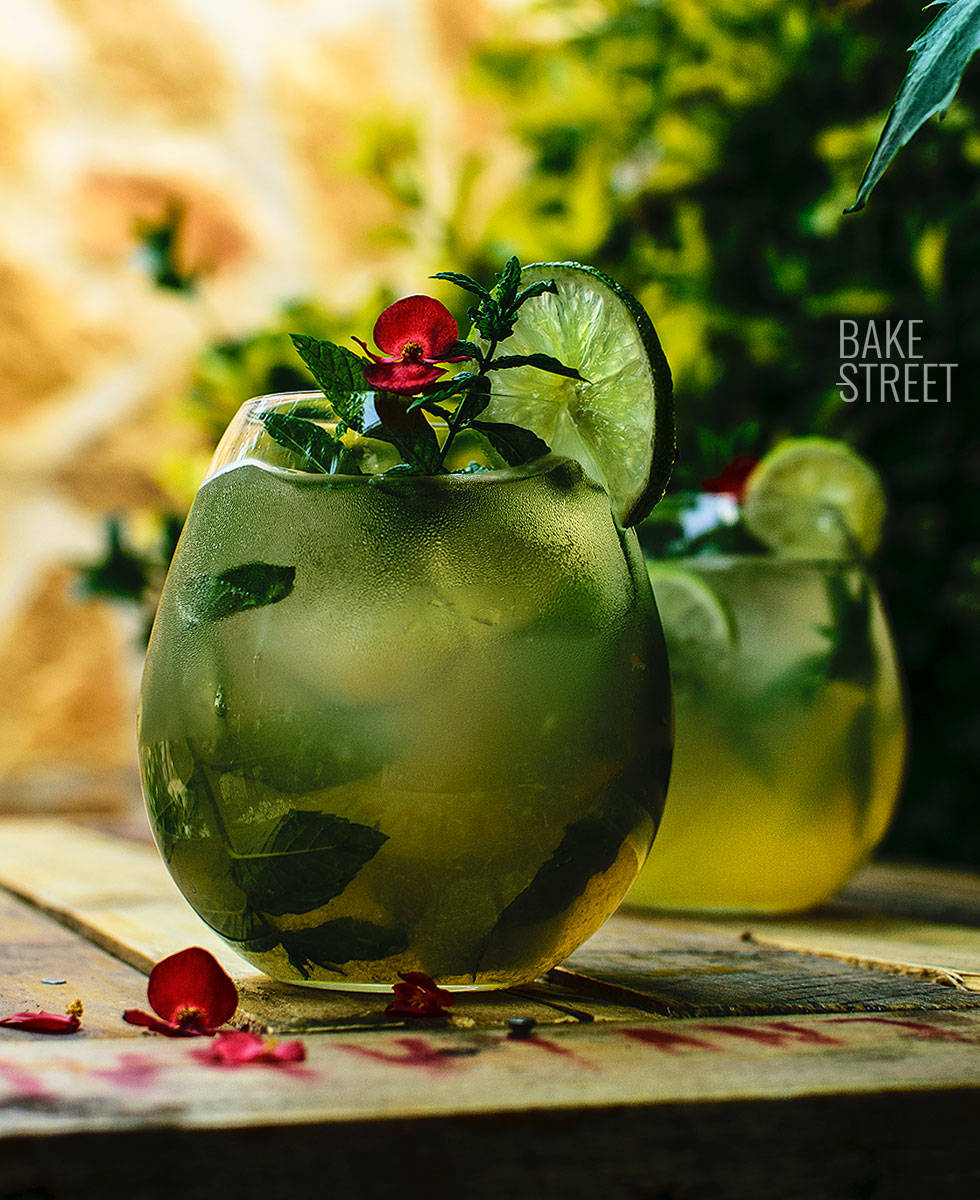 In the beginning, Mojito was prepared with Tafia.
It's a kind of cheap rum made with sugar cane juice. This type of liquor does not age unlike rum. Sailors used to drink tafia to combat epidemics spread along trade routes. Because of its bad taste, they mixed it with lemon juice and water to disguise its bad taste.
During the 19th century, its elaboration was perfected with copper stills, in addition to the aging process.
The name Mojito comes from the word "mojo", a Cuban dressing made with lime, herbs and spices that is used to dress dishes. In African the word "mojo" means "to put a little spell on everyone who drinks".
The drink used to be ordered "with a little mojo", hence the thought that its name derives from Mojito.
Some historians argue that African slaves worked hard in the Cuban sugar cane fields because of the origin of this cocktail. The slaves prepared a popular drink made from distilled cane juice called "guarapo".
Apparently, this cocktail was popularized in the famous Bodeguita del Medio in Havana, located in the middle of the colonial zone, thanks to the writer Ernest Hemingway. He wrote on one of the walls: "My mojito in La Bodeguita, My daiquiri in El Floridita".
Popularity.
This cocktail reached its popularity when people were fleeing the U.S. from alcohol prohibition. Many of them traveled to Cuba on vacation.
Since the late 1930s, U.S. mobsters have been involved in Cuban gambling. It was the main meeting point for gangsters as well as celebrities.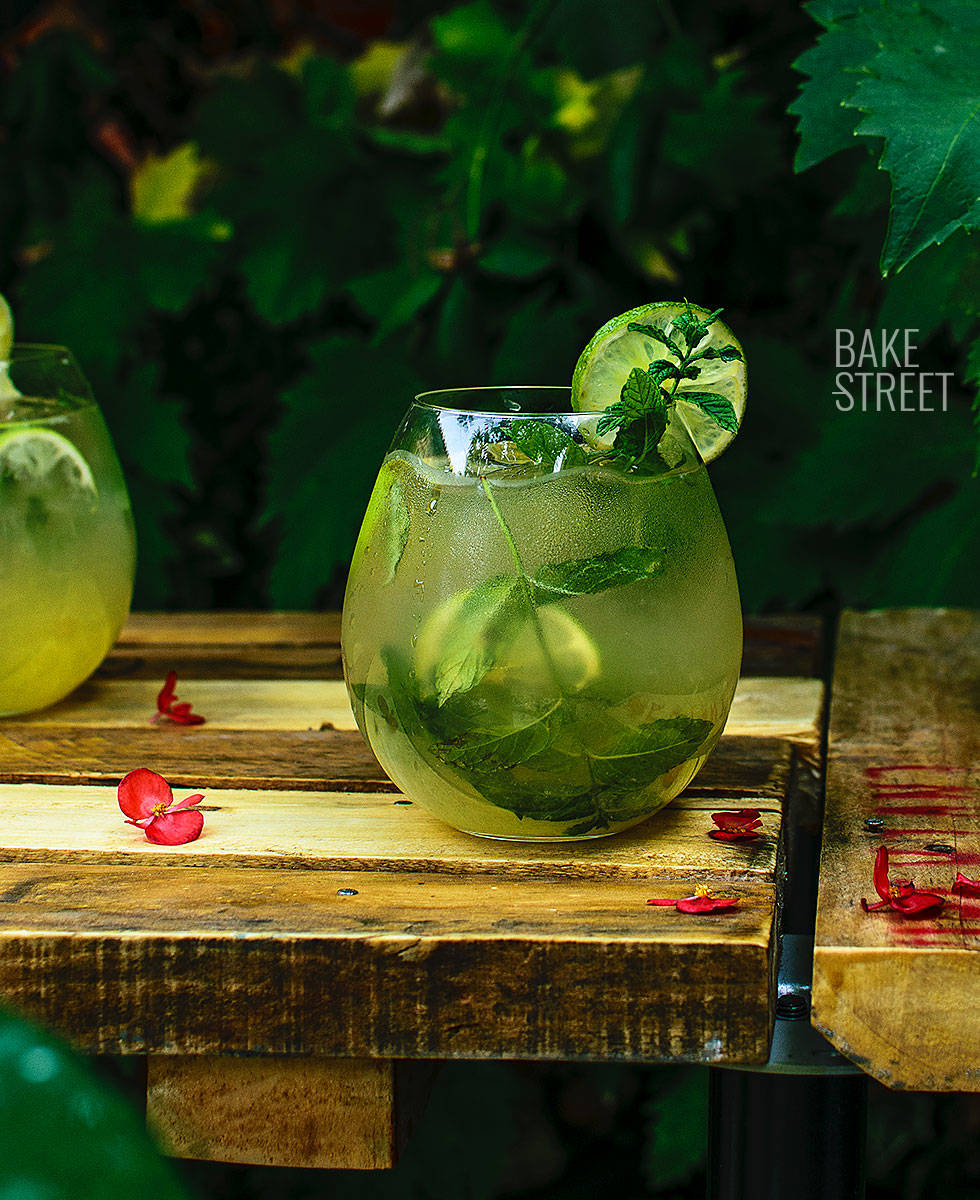 Ingredients
FOR EL SOUR MIX:
FOR MOJITO (1 glass):
2 peppermint branches
3 lime slices
40-50 ml aged rum*
Sour Mix 
peppermint and lime to decorate
*Make responsible use of alcohol
** This post has affiliated links

Instructions
Make Sour Mix.
In a 5-litre carafe (we use the water ones) pour Pulco along with the Lime Rives and the sugar.
Close the bottle and shake well to encourage the sugar to dissolve.
Fill up with water to the top, close and shake again.
Place in the fridge until the moment of its use.
Make Mojito.
In a glass add the peppermint together with the lime. With the help of a coat of mortar, mash both ingredients well so that the aromas and juice of the lime are released.

Add ice to taste with the rum and stir with a bar spoon.

Fill the glass with the Sour Mix without reaching the edge.

Add a siphon dash.
Decorate with mint and lime.
Serve immediately.
Notes
I know the amount of Sour Mix is a lot, but it is used a lot in summer. We prepare it in a 5 litre carafe of water, so that we can always keep it refrigerated. If you wish, you can do less by calculating the proportions.
Remember to always shake the Sour Mix before using it.
Crush the peppermint and lime in the glass to release the aromas. Don't add chopped peppermint, there's nothing worse than enjoying a mojito and slipping the leaves through the straw.

I recommend using a good aged rum instead of white rum. Believe me, nothing has to do with the end result. The taste is incomparable.
You can adjust the amount of rum to your taste.
You can serve it with ice cubes or pile ice, as you prefer.
If you like Mojitos, don't miss the recipe I'm leaving you today. I promise you it's an absolute delight.
Whenever we go to visit my parents, we enjoy it. Of course, the environment is also very helpful. We all meet in the garden, swim in the pool and, most of the time, end up having a barbecue. Did I tell you that I love summer? ;)
I also take this opportunity to tell you that I am going to stop the blog publications for holidays. I will be bringing forward many things I want to have ready in September, as well as getting some rest and enjoying my family.
I wish you a wonderful summer, a fantastic holiday and enjoy it very, very much.
See you around the summer break!
Big hugs,
Eva
Sources: Elzo Meridianos, Leticia Alaniz
Archivado en