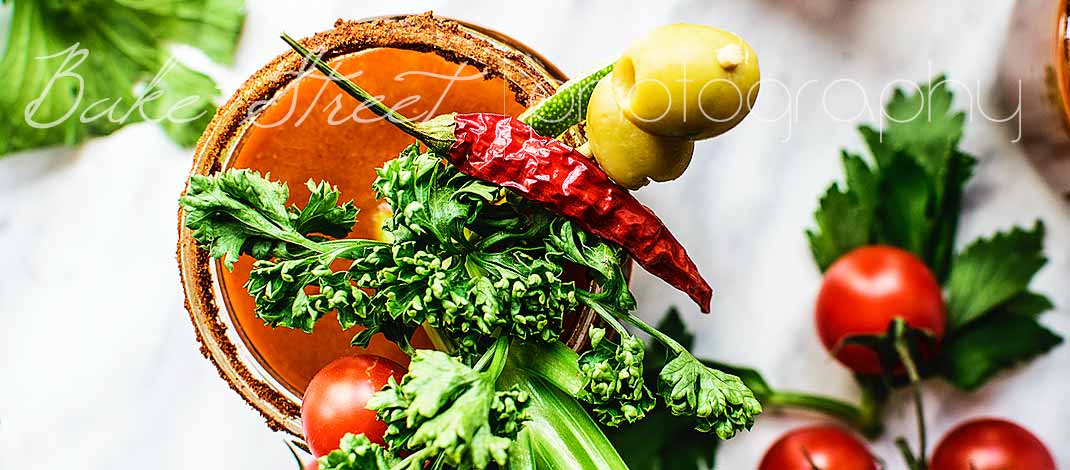 Bloody Mary soup
Este post también está disponible en Spanish
I must admit that the more crazy or impossible a recipe seems, the more I like and attract me. Those things that you think about and it seems that can not be true, but yes, like this Bloody Mary soup. It's a drink that has never particularly called my attention, but when you change the format, spice it up a little more and serve it differently … hey, things change a lot.
Well that happened to me when I first saw a recipe carried out starting from this peculiar cocktail, I was fascinated! You tell me, I will prepare you a Bloody Mary and almost certainly 90% I will say no … now, tell me if I want a Bloody Mary soup. Already only for the intrigue of how the recipe evolves and changes in the palate, to surprise with total security, I will say yes.
So I had to make it, it was imperative to try it and see if it would become part of my "obsessive creams and soups recipe book" Indeed it happened, what a treat! Okay, it's still a tomato soup, seasoned, well served and with a touch of the drink characteristic of this cocktail, Vodka. But it is one of those combinations that do not leave you at all indifferent.
Another thing, you should not worry about this ingredient because we will add very little and also evaporate all its alcohol to deglaze with the bottom of the vegetables. But you know that if you prefer not to add it, you can just skip it.
Bloody Mary is a world-known cocktail that was first prepared in 1921 by Fernand Petiot at the "Harry's New York Bar" in Paris. There are a couple of stories that refer to the origin of the name of this cocktail.
One of them says that its name may refer to Queen Mary I of England because of the cruel orders she imposed to persecute the Protestants of the s. XVI. The second, and most likely, talks about a cocktail that Fernand Petiot prepared at Harry's New York, for two of his clients from Chicago, which he called "Bucket of Blood." The waitress of this place was nicknamed "Bloody Mary" and one of the customers said that this cocktail reminded her, and began to call it that and the name stuck.
As time goes by, Petiot moved to the United States and it was there where he added to this cocktail for the first time salt, lemon and tabasco to satisfy the requests of his clients. These ingredients are essential today to carry it out. In the year 1930 Petiot tried to change the name of the cocktail to "Red snapper", of course without any success.
Today we will take a step further and take this cocktail to a starter that, I'm sure you'll love it 😉
BLOODY MARY SOUP:
Recipe adapted from "What do you crave?"
3-4 serves
45,8 oz (1,300 kg) tomatoes
5 black garlic cloves
2 oz (55 g) shallot
1 celery stick
1 Tbsp chopped parsley
1,8 oz (50 g) Vodka
9,7 oz (275 g) vegetable homemade broth
1 1/2 tsp cumin powder
1/2 tsp hot paprika
2 Cobán chile
2 tsp Sriracha sauce
3 tsp Worcestershire sauce
1 1/2 tsp Horseradish sauce
1 lime juice
zest of one lime
1/8 tsp tabasco
FOR GARNISH:
celery sticks
olives
lime wedges
curly parsley
red chile
INSTRUCTIONS:
Bake tomatoes.
Preheat oven to 350ºF.
Wash and dry the tomatoes.
Place the tomatoes into a baking sheet, coat with olive olive, season with salt and pepper and bake for 1 hour.
Remove from the oven and let rest until we can manipulate them easily with our hands.
Peel them and transfer the flesh into a food processor along with the black garlic cloves. Blend until get a smooth texture. Set aside.
Sautée the ingredients.
Chop finely the celery and onion.
In a medium pot add 2 tablespoons of olive oil and place on medium heat.
Add the celery along with the onion and sauté for 5-7 minutes.
Pour the Vodka, rise to high heat and leave for a few minutes. This way also we will favor that the alcohol evaporates.
Incorporate the broth along with the tomato mixture, parsley, spices, sauces and lime juice.
Let it boil to boil and, at that point, reduce to medium low heat and leave simmer for 20 minutes.
Remove from the heat and blend.
Transfer into a colander to remove solid parts. Set aside.
Serve Bloody Mary soup.
Combine some spices* for rimming the glass jars.
In a small bowl squeeze the lime juice from half lime, set aside.
Dip the glass jars in lime juice and then spice blend to rim.
Ladle the Bloody Mary soup into the glass jars and top with celery sticks, olives, lime wedges or your prefer garnishes.
* We can use sweet or spicy paprika, cumin, pepper … at our choice.
NOTES:
Always use natural tomato instead of canned tomato, the flavor is better… especially if we use some tomato varieties with much flavor.
Both spices and sauces can be added in greater or lesser quantity to your taste. So it can be smoother or more powerful.
I have used black garlic because I like it a lot. It is a fermented food and its color it is due to this. It has a flavor between licorice and sweet garlic that fascinates me but, in case you do not like it or do not have at home, you can use instead garlic. Ideally, roast it along with the tomatoes to soften them and improve their flavor.
The garnishes can always go to your taste, from celery sticks, olives, aromatic herbs, a slice of bread with cured ham, cheese, bacon…
This Bloody Mary soup is not only different and surprising, especially the first time we hear about it, but also incredibly delicious, light, soft textured and addictive. It achieves a mixture of flavors that charm the palate and, in addition, we can consume it both hot, warm or cold. This makes it perfect for enjoying it anytime of the year.
Now we are going with a new week that seems to start with the good weather, finally!
Big hugs,
Eva