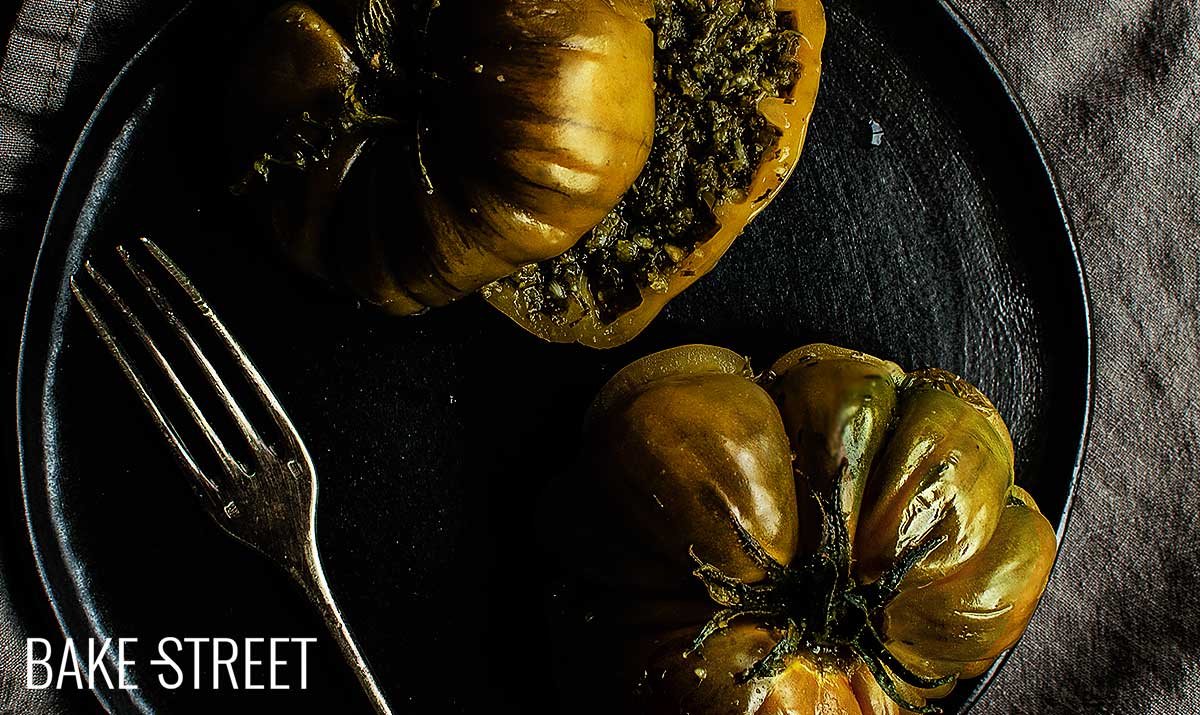 Georgian-style fermented green tomatoes
Este post también está disponible en Spanish
A couple of months ago I shared with you how to make Russian brined apples and, following that recipe, a blog reader shared with me this recipe for Georgian-style fermented green tomatoes. There are many things I am incredibly grateful for in my journey that started a few years ago with the blog… But one of them is the number of "super awesome" people who stand in my way and share wonderful things with me.
I really thank you from the bottom of my heart for those messages, emails and comments you write to me (including meeting some of you in person). Nothing can make me happier than to read to you, you are amazing! Although I know that sometimes I take a while to reply…. Believe me that I would like nothing more than to do it on the spot, but it is becoming more and more difficult for me to keep up to date. Of course, I always answer, even if it takes me a little while sometimes.
We owe today's recipe to Татьяна Пястолова, it was she who shared with me this real wonder and another recipe for red tomatoes that I will leave you later. A thousand thanks once again for your generosity!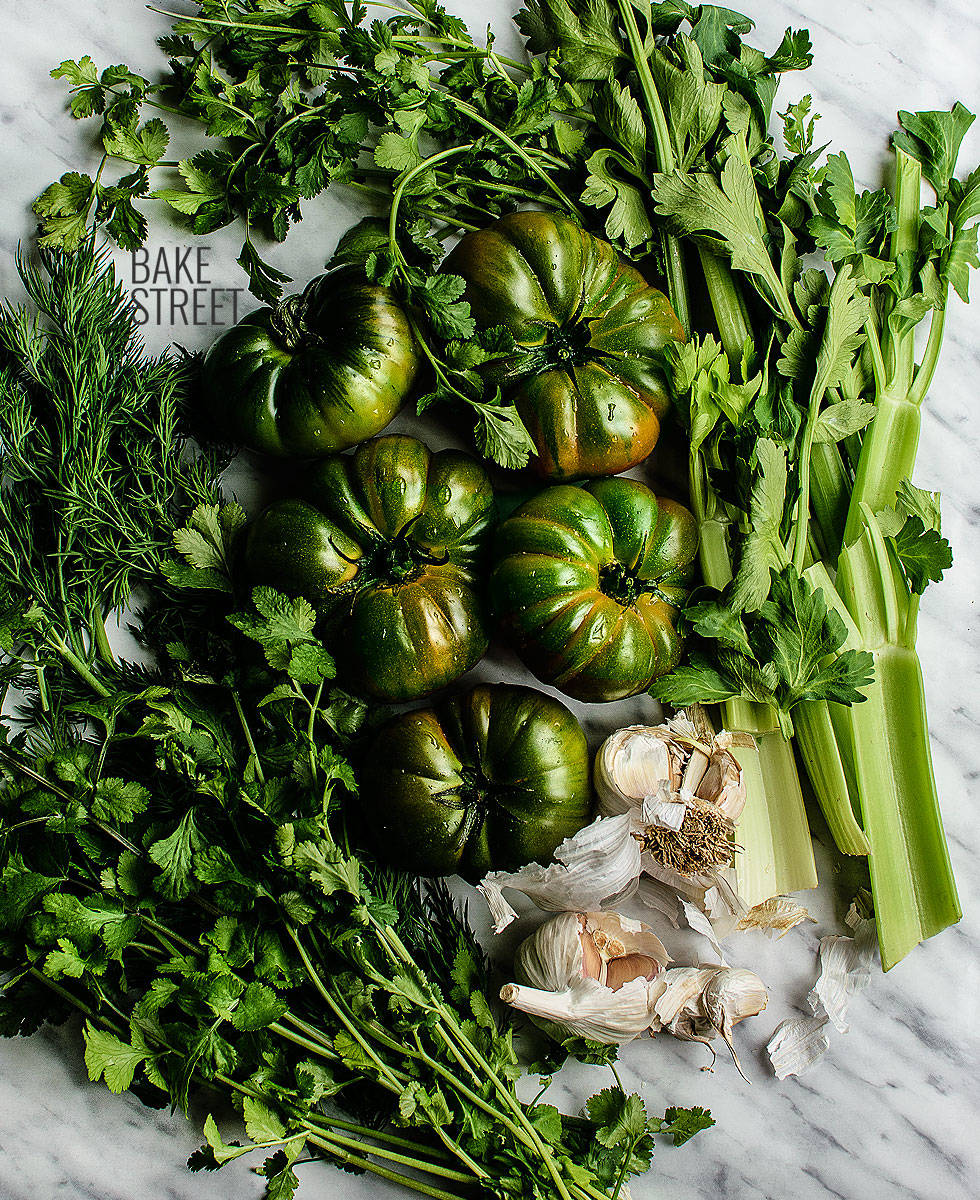 Passion for fermented foods.
You know that I am passionate about all fermented foods, not only because of the incredible taste and texture we get from subjecting food to this process, but also because of how beneficial it is for our health. I have always been fascinated by trying new things and, thanks to this, I came to this world that I hope will captivate you as much as I do.
In this case, after the fermentation process, we will obtain very firm, aromatic, spicy and salty tomatoes. They can be eaten as they are, in the same way that we accompany our dishes with a tomato with salt. Only in this case, moreover, we will be benefiting from their good bacteria.
Tradition.
These tomatoes are traditional from Georgia Caucasus, in Georgian საქართველო, transliterated Sakartvelo, not from the United States. It is located on the Black Sea coast, on the border between Eastern Europe and Western Asia. It shares borders with Russia, Turkey, Armenia and Azerbaijan and its capital is Tbilisi.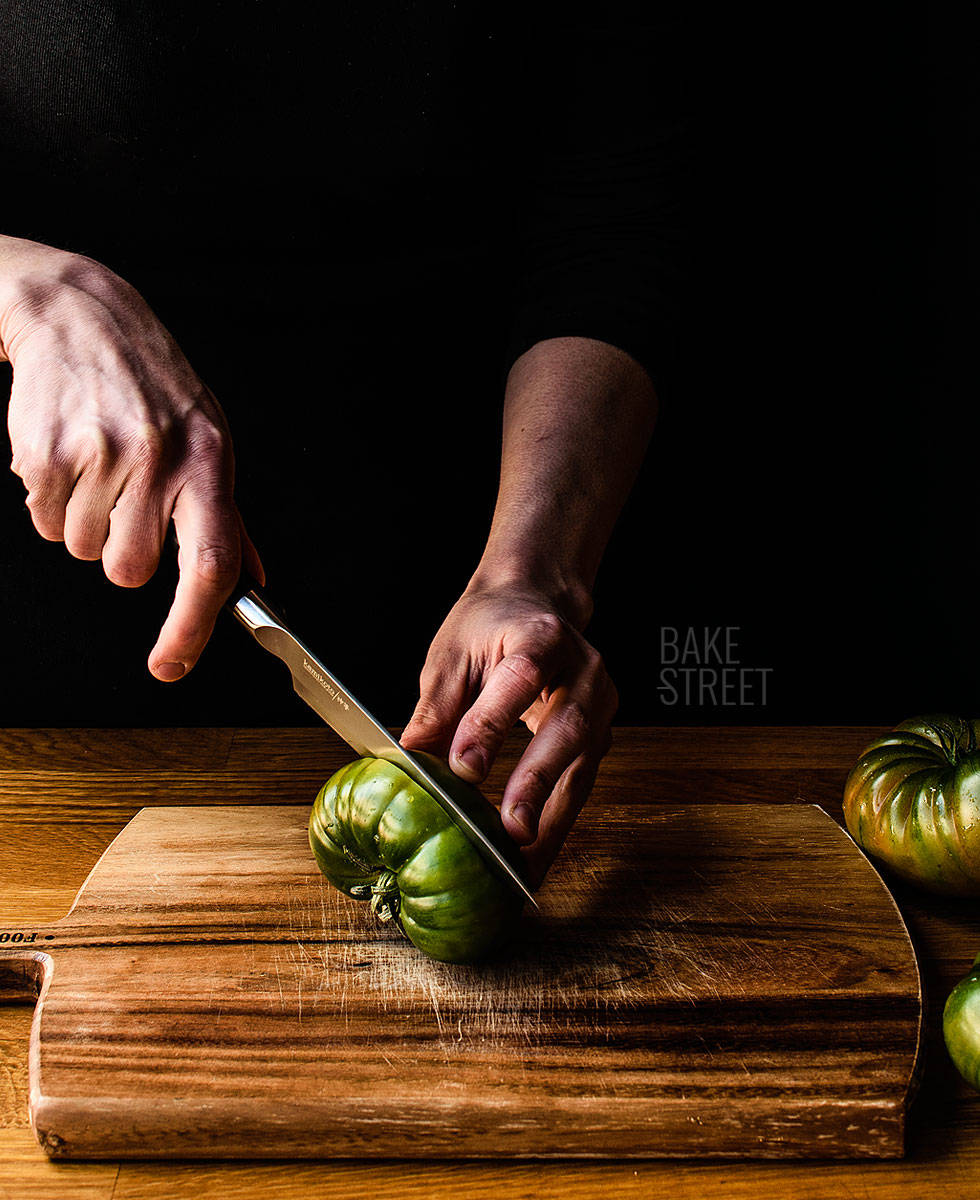 To carry out the fermented tomatoes we will use aromatic herbs, green chili (in my case I have used serrano chile, but you can use jalapeño or that variety you consider), garlic, celery and green tomatoes. You're probably wondering if it can't be done with red tomatoes. Yes, you can, but the recipe is completely different. At least the one they shared with me, so we'll leave it for another post.
What's so great about using green tomatoes?
The sugars have not yet fully developed, so this makes them perfect for a spicy and incredible pickled lacto-fermented.
In addition, they are rich in antioxidants and vitamin B. They contain an alkaloid called tomatine that can fight cancer cells, according to researchers who published a study in the "Journal of Agricultural and Food Chemistry" in 2009. It has a high content of vitamin C, a single piece can provide half of our daily needs, and are very rich in antioxidants. We already know that they prevent premature aging and protect the immune system.
They are very simple to carry out, like all fermented foods. The only thing we have to provide ourselves with in large doses is patience. Only then can we achieve a good result and benefit from their probiotics.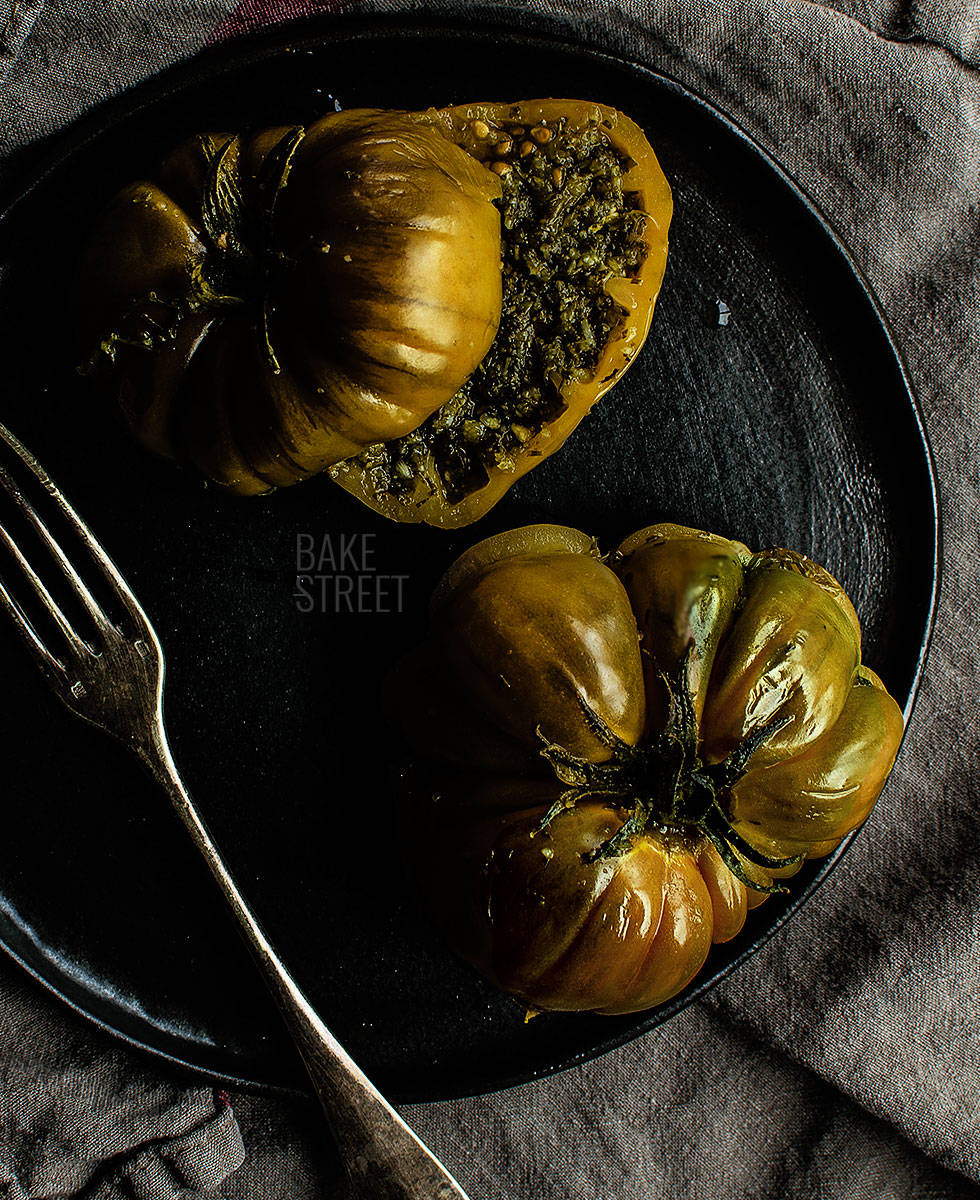 Ingredients
5 good quality green tomatoes, 35 oz /2,2 lb (1 kg)
5 serrano chiles
1/2 large garlic bulb
a bunch of fresh dill
3 celery stalk
a bunch of fresh cilantro
a bunch of fresh parsley
coarse salt
TO MAKE THE BRINE (IF NECESSARY):
for each 8,8 oz (250 g) of water add 0,28 oz (8 g) of salt
Instructions
Make the paste with which we fill the tomatoes.
Wash the aromatics herbs very well and incorporate them in a food processor along with the garlic cloves and celery.
Process until we obtain a paste.
Set aside.
Prepare the tomatoes.
Wash the tomatoes very well under cold water.
Cut lengthwise, without dividing the tomato into two pieces, and fill with plenty of coarse salt.

Place them in a bowl and let them rest for 30 minutes to release juices. Don't throw this juice away.

Prepare the tomatoes to ferment.
Fill each tomato with 1 1/2 tablespoon of the reserved paste.
Close both halves and place in a Fido container with a capacity of 2 litres.

Repeat the process with the rest of the tomatoes.
Place some more aromatic herbs in the container, such as fennel, celery, coriander... And pour in the juice that the tomatoes released during the rest.
Close the container, without adding any brine, and let it stand for 24 hours.
The next day...
After this time you will notice that the tomatoes have released more juice.
Let stand for another 24 hours.
Day three.
The tomatoes will have released as much juice as possible, covering just over half the container.

We will finish covering the tomatoes with a brine up to the neck of the container.
Place a glass container on top (filled with the brine) to prevent the tomatoes from floating.
Close the container and leave to ferment in a cool, dry and dark place for 11 more days.
After the fermentation time, we refrigerate and can keep for 6 months.
Notes
We must use green tomatoes with very firm flesh to prepare this recipe. Traditionally, they are made this way. I'll leave you another recipe for fermented red tomatoes later.
If you don't like any of the aromatic herbs, you can omit them. Although I recommend you to keep each and every one of them. The taste is extraordinary.
The tomatoes must remain submerged throughout the fermentation process. Otherwise they will wrinkle to a soft consistency.
The longer the tomatoes are fermenting in the brine, the saltier they are.
These Georgian-style fermented green tomatoes are simply delicious. Not only can we eat them as they are, but they can accompany our salads, vegetables, sandwiches... or even make sauces with them.
In my case I already have it in place and, of course, I will soon share it with you. Once again, I will not tire of telling you a thousand times, I encourage you to try the fermented foods at home. I hope to finish giving you that little push with some of the recipes I'm leaving you.
I hope you have a great weekend, see you on Monday!
Big hugs,
Eva
Sources: Delicious Obsessions
Archivado en