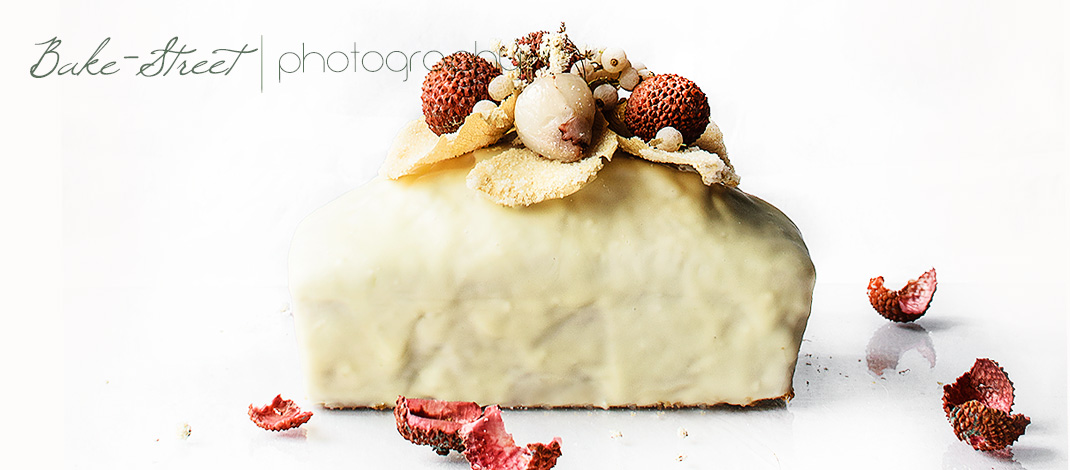 Coconut and lychees cake with white chocolate
Este post también está disponible en Spanish
I must recognize that many times I get to make recipes for times. On some occasions I make bread constantly, other enriched doughs, cookies … and now I can not stopped making puff pastry and biscuits. I can assure you that, at home, more than one is dancing of happiness.
So, today I bring you a coconut and lychees cake which is one of the most soft, tasty and tender cakes that I have ever tasted for a long time. This ingredients combination, coconut and lychees, I have already used it on more occasions. I think that both ingredients work very well together and they can be integrated into many elaborations. Also, my partner is a coconut lover and I knew this cake was going to be a success.
What's so good about cakes?
They are done right away and if we crave it, we can cook it in just over an hour. Not to say it is an elaboration that everyone likes and is perfect to enjoy at any time of the day. The only drawback we can find is that the ingredients used do not like us.
When making coconut and lychees cake, you will read that I use coconut milk. Well, this milk is not which you buy in bricks but the one you can buy in a metal container.. I used this from Blue Dragon, you can find it in supermarkets. Before open the canned milk, do not shake it,we are interested in the solid part. You will see that it is very dense, almost like butter. The water is not discarded, it can be refrigerated for 2-3 days and used to hydrate any dough or even a bread.
I have used natural lychees, but I know that it is not easy to find them in the market. So they can be replaced for lychees in syrup, they are easier ti find. When decorating the cake, if you do not have natural lychees, you can use another type of decoration or even the lychees in syrup.
But you can always choose dry meringues, red fruits, natural coconut flakes … Here we can make the necessary adjustments or use those ingredients that we have at hand. Although if you do not want to complicate much, only the white chocolate coating  is amazing.
Today I bring you this song, which I love and I find very funny, is from movie by Hugh Grant (I love this man!) Song by "POP! Goes my heart"  🙂 (Youtube link).
COCONUT AND LYCHEES CAKE:
You will need a pan 8x4x4 inches (20.5 x10.5 x9.5 cm)
FOR THE BATTER CAKE:
6 oz (170 g) pastry flour
1 oz (30 g) grated coconut
4.6 oz (130 g) sugar
2 large eggs
3.3 oz (95 g) crème fraîche
2.4 oz (68 g) melted and cooled unsalted butter
3 oz (85 g) coconut milk
0.17 oz (5 g) baking powder
pinch of salt
7-8 chopped natural lychees or lychees in syrup
FOR THE COATING:
10 oz (280) white chocolate
0.7 oz (20 g) vegetable oil
FOR DECORATE:
natural lychees
white currants
*You can read in the link how to make it homemade (only Spanish available)
INSTRUCTIONS:
Make the batter for the cake.
Preheat oven at 320ºF.
Grease a pan and line with parchment, you can use non-stick spray if you prefer. Set aside.
In a medium bowl sieve the flour along with baking powder and salt, mix with a silicon spatula. Set aside.
Add grated coconut, mix again and set aside.
In the KA bowl or a bowl from a stand mixer mix sugar with eggs using wire whip attachment on low speed until lightly puffy.
Add coconut milk along with crème fraîche and mix again until get an homogeneous mixture.
Change the wire whip for the flat beater and add flour.
Pour one third from the flour and mix on low speed for a few seconds. Stop, scrape down the sides of the bowl and pour other one third from the flour and repeat. Do not over mix, only until combined.
Finally, pour melted butter little by little and mix at a time.
Cover with flour chopped lychees and transfer to the batter. Mix with a silicon spatula to get a homogeneous distribution.
Pour into the pan and bake for 60 minutes or until a cake tester comes clean when inserted into the center.
Let sit on the pan for 3-4 minutes.
Remove the cake from the pan and let cool completely on the racks.
NOTE:
I recommend you to make cake one day in advance and cover with chocolate coating the next day. Once the cake is completely cool, cover with film and let sit at room temperature overnight.
You can chill it, if you desire or if you are going to cover with chocolate 2 days after.
Make chocolate coating.
Chopped white chocolate and transfer into a bowl heat-resistant.
Cook in a water-bath, water must not touch the base from the bowl, and let melt completely.
Remove from the heat, pour vegetable oil and mix until combined.
Let cool until chocolate reduces 109-113ºF. This temperature ensure to get a perfect chocolate coating.
Place a oven rack over a tray and put the cake over the rack.
Transfer chocolate coating into a jar and cover the cake.
Decorate the cake.
Wait a few minutes before decorate the cake, but be careful that chocolate does not get harden.
Place some crystallized rose petals on top and let chocolate gets harden.
Before serving, place some fresh lychees and gooseberries (in my case they were frozen).
Serve.
PRESERVATION: You can store it in a glass container for 5-6 days.
This coconut and lychees cake could be the perfect breakfast for this weekend or to surprise your "half lemon" on Valentine's Day. Actually it is a day that we should celebrate every day, but, if you want to have a special detail, I am sure that will be a success.
Have a nice weekend, see you on Monday 😉
Eva